Agency workers – new tax year, new troubles
Agency workers – new tax year, new troubles
Published on 6 April 2016
Agency workers who up to now, may have had their home to work travel and subsistence expenses reimbursed free of tax and National Insurance, may find they can no longer do so under the new Employment Intermediary rules. Despite efforts to get these rules postponed so that the likely consequences for workers could be properly considered, they enter into force with effect from 6 April.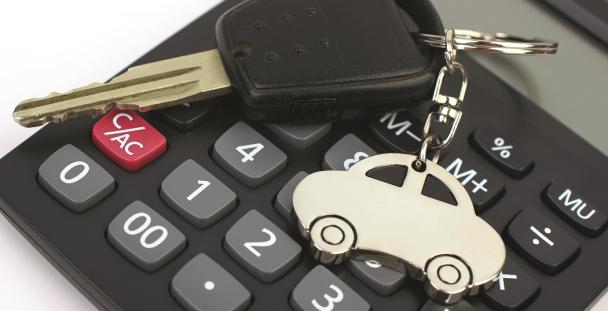 The effect of the new rules is to deny most agency workers relief on travel and subsistence expenses incurred in travelling between home and their various workplaces, except where the worker is not under the supervision, direction or control of any other person.
The remainder of this article considers how we got to this point and explains what the new rules mean for workers.
Historical
At one time, if a person found work through an agency, the agency itself would be responsible for operating Pay As You Earn (PAYE) on the salary paid to them. Furthermore, even though they may have worked on lots of different engagements and may have incurred substantial travel costs in getting to their various work locations, they would not have been entitled to tax relief on the travel and subsistence expenses incurred.
Since then, most agencies have recommend working through an umbrella company – that is, an employment business that acts as an ongoing employer to agency staff. Thus, if a person is working through an umbrella company, they are normally treated as an employee of the umbrella company. In this situation, the end client who uses their labour pays the agency for their work. The agency takes its fee then passes the balance on to the umbrella company, and the umbrella company pays the worker under PAYE.
Having an umbrella company in the mix means the PAYE costs and obligations on the agency are reduced. It has also meant the worker's home to work travel and subsistence expenses might be allowable for tax and National Insurance (NIC), because having a 'core' employment with an umbrella company turns their various assignment locations into 'temporary workplaces'. This saves both the umbrella company and the worker money on their PAYE bill.
However, under some umbrella arrangements the rules are being abused. In one extreme variant, an umbrella company would claim relief on inflated or fictitious expense amounts or in circumstances where the relief would not be due (for example where the work position is nominally temporary but expected to lead to a permanent position). Others may give tax and NIC relief in a way which according to HMRC is non-compliant or that breaches the minimum wage rules.
Because HMRC have failed to prevent such schemes through ordinary compliance activity, from 6 April 2016 the new rules will essentially close down the ability for agency workers working through an umbrella company (even one that was sticking to the rules!) to get relief for their travel and subsistence expenses.
This is because relief for home to work travel and subsistence expenses will be restricted where a worker:
personally provides services to another person
is employed through an employment intermediary (such as an agency or umbrella company)
is under the supervision, direction or control of any person.
The new rules will make it harder for employment intermediaries to claim tax relief on home to work travel and subsistence expenses, so that their costs will go up and the worker's take home pay will go down.
The future
In order to get around the new rules and save themselves money, some businesses may ask their workers to operate under unusual terms and conditions. These should always be treated with the utmost caution by the workers.
The intention is that workers who are genuinely self-employed and running a business on their own account will not be caught by the new rules. Some less scrupulous entities may try to exploit this by saying that workers are not under the supervision, direction or control of any person (and thus are akin to self-employed) in order to get around the new restrictions and continue to claim relief on travel and subsistence expenses on the same basis as before. While it may be tempting to turn a blind eye to such questionable practices to continue to enjoy a higher wage, HMRC despite their own regulations often pursue the individual worker rather than the employer for PAYE under-deductions. It may therefore be the worker, not the employer, who ultimately bears the consequences.
Under a different but equally abusive type of arrangement, the worker may be treated as an employee for tax purposes (so that PAYE is operated as is required under law) but as self-employed for all other purposes. Self-employed people do not have the rights and protections that agency workers have, such as being paid at least the National Minimum Wage or National Living Wage and working time entitlements such as paid annual leave. Operating such a scheme may save the business concerned money, but is unlikely to benefit the worker in any way at all.
Another scheme may involve working through a 'Personal Service Company' (PSC). This is a one person Limited Company which the worker may be told will not be caught by the new rules restricting travel and subsistence relief. This is not true – many arrangements involving PSCs will be caught; the business selling the worker the scheme is probably just relying on the fact that such arrangements can take a little longer for HMRC to investigate. In any case, due to the responsibilities and obligations associated in running one, providing services through a limited company may be totally inappropriate for the worker concerned and leave them with messy and expensive compliance issues to clean up for many years (by which time the business that helped set it up will be long gone!).
Conclusion
In a nutshell, workers should be extremely wary of businesses that try and get around the new rules on travel and subsistence. While we appreciate that a take home pay cut overnight is less than ideal, the alternative, no matter which way you look at it, is very likely to be worse.
(06-04-2016)
Contact: Meredith McCammond (please use form at http://www.litrg.org.uk/Contact-Us) or follow us on Twitter: @LITRGNews