This page of the website is for advisers. By advisers we mean anyone who assists people on low incomes with tax and related matters whether in a voluntary or paid capacity.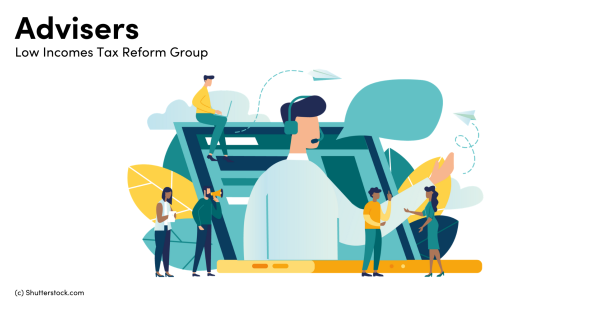 Our specialist guidance
Our tax guides contain a large amount of information and guidance about tax and National Insurance. It is primarily aimed at members of the public, but non-tax advisers as well as tax professionals will also find it useful.
In addition, LITRG run Revenuebenefits – a resource aimed at advisers. It provides detailed information, legislation and resources on tax credits, child benefit, national minimum wage and the transition to universal credit. It also contains information on tax-free childcare.
Getting help for your clients
LITRG do not provide advice direct to the general public. We are interested in hearing from advisers with specific issues that may highlight wider issues and problems in the tax and tax credits system. You can send issues to us through our contact us page.
There are other sources of help available for your clients, both paid and unpaid. We explain these sources of help on our getting help page.
HMRC guidance and legislation
For advisers who require more detailed information, the GOV.UK website contains various HMRC manuals. These manuals can be invaluable to advisers when dealing with tax and tax credit issues.
Advisers may also need to access legislation. Legislation can be found on the legislation website, but some of it is only available in its original format, without updates. The legislation website contains primary (acts) and secondary (statutory instruments and regulations) legislation passed by the UK parliament, the Scottish parliament, the Welsh parliament and the Northern Ireland assembly.
The GOV.UK website contains links to tax treaties, extra-statutory concessions and statements of practice.
HMRC also publish a large volume of research and statistics. Advisers who are looking for tax credits, child benefit, tax-free childcare or universal credit legislation can find it on the LITRG Revenuebenefits website. The website includes original legislation as well as some consolidated legislation.