Do you need help with tax credits? New HMRC web chat service available
Do you need help with tax credits? New HMRC web chat service available
Published on 27 July 2016
HMRC have recently launched web chat – a new online service which allows you to have a one-on-one online conversation with an adviser. It is now available to help tax credit claimants. Webchat is a welcome development and this article gives some guidance on how to use the service.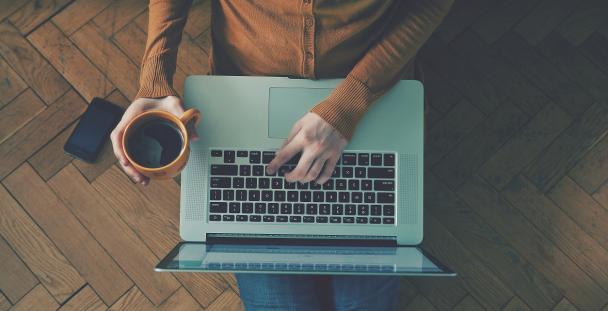 What is web chat?
Web chat is a way of communicating with HMRC by text in real time – a bit like instant messaging. It has been available for tax credit help since April 2016.
Web chat works in conjunction with another piece of new HMRC technology – Virtual Assistant. Virtual Assistant is an automated triage service for webchat. Using text inputted by you, Virtual Assistant will either present you with appropriate on-line guidance or transfer you through to chat with an adviser on web chat.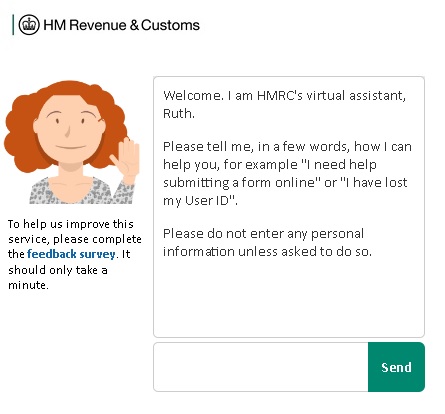 Web chat is currently up and running for tax credit help, Monday to Friday 8 -10 pm and Saturday 8 – 8pm and Sunday 8 – 4pm – longer opening hours than the telephone helpline. We understand that the hours may be extended as the 31st July renewals deadline approaches.
According to HMRC, customer feedback on the webchat service to date has been very positive – many find it much easier and more convenient than phoning. It seems to us that web chat is also potentially a great benefit for deaf and hearing impaired people and those with speech impairments.
How do I access webchat?
The option to web chat is offered to you when you land on specific HMRC web pages in GOV.UK such as:
https://www.gov.uk/renewing-your-tax-credits-claim
https://www.gov.uk/changes-affect-tax-credits
https://www.gov.uk/government/organisations/hm-revenue-customs/contact/tax-credits-enquiries
 We understand that there are 29 such 'entry points' within the tax credit pages of GOV.UK – we cannot list them all here – you will have to try and find them for yourself!
Within a minute or so of being on an 'entry point' page, a blue box should appear telling you that 'You can use web chat instead of calling HMRC's helpline' and offering you the option to 'Start web chat'

By clicking 'Start web chat' you will either be taken to the Virtual Assistant or presented with a separate page that asks for your name, email address and question and a button to press to 'start chat'.
Occasionally you may be told that there are no available advisers and to try again later, but our limited testing to date shows that this is quite rare so hopefully your query will be dealt with more quickly than using the telephone helpline. As the tax credit renewal deadline approaches, you may find the service gets busier. 
A word of warning – you should only access HMRC's web chat through GOV.UK. HMRC related 'phishing' is a big problem, as described in our news piece 'Beware scammers and fraudsters claiming to be HMRC' and no doubt we will soon start seeing 'fake' web chatting facilities set up to try and get at your personal information.
How do I keep a copy of an online chat?
Just as it is important ALWAYS to write down the details of a phone call with HMRC, keeping a copy of an online chat is vital to prevent any disagreements arising as to what was discussed and/or agreed upon.
There should be an option to save (or print) a copy of the transcript at the top left of the chat window. You could then go on to save as you normally would in your own computer (check your 'downloads' folder if you cannot find the saved chat – this seems to be the default location). There is another opportunity to save (or print) when you are exiting the chat and are presented with the post chat survey.
You could also take a screenshot of the online chat if necessary. Most computer and laptop keyboards will have a button that says something like 'Prt Sc' (Print Screen), which allows you to take a picture of your full screen and then paste it into a word document for your records. If for whatever reason this doesn't work, you could simply highlight the text and copy and paste it into a word document instead. At the very least you should keep a note of the date and time of the web chat, along with the name of the adviser you chatted with.
While HMRC do keep a copy of a conversation themselves (and where it is more than a 'generic' question, make a note that you used 'web chat' on your file), it could be tricky for them to retrieve the details from their storage facility quickly or easily and you should not rely on this.
Can I web chat via my mobile phone?
Yes, but please note that you may need to turn off 'block pop ups' in your settings to allow you to do this. You may also be told 'this site is attempting to open a pop-up window' or something similar when you try and start a chat – if so, you should 'allow' it.  
In terms of taking a print screen of the transcript on your mobile, this will vary depending on the type of phone that you have. From some brief research, you could try pressing the power and volume-down buttons at the same time, or if you have an iPhone or your device has a home button, try the power and home buttons together. You should then be able to access the screenshot from your photo gallery.
We understand that HMRC are currently working on a facility whereby the full transcript is sent to your email address as supplied in the pre chat survey, which would be helpful to those accessing web chat through a mobile phone.
What's next for webchat?
HMRC tell us that they want to continually improve the web chat service – you can help them do this by providing feedback on the web chat service via a survey presented to you at the end of your chat session.
Web chat is currently also up and running for help on on-line services, self-assessment, VAT and National Insurance, although there are far fewer – 'entry points' currently than for tax credits. We understand that HMRC intend to increase the number of staff allocated to web chat services and introduce the facility for employers, income tax and child benefit as soon as possible.
HMRC are currently working on the development of web chat for the Welsh language and sign language. Please note that if you are blind or partially sighted, web chat works with the main screen readers, e.g. JAWS.
A 'co-browse' facility will soon be introduced which allows the HMRC adviser to see the webpage that you are on (with your permission) to help advisers quickly identify any issues.
(27-07-2016)
Contact: Meredith McCammond (please use form at /contact-us) or follow us on Twitter: @LITRGNews