Dealing with HMRC if you have mental health conditions
⚠️ This is a news story and may not be up to date. You can find the date it was published under the title. Our Tax Guides feature the latest up-to-date tax information and guidance.
Dealing with HMRC if you have mental health conditions
Published on 15 November 2016
While all taxpayers potentially face problems when dealing with their taxes due to the complexity and inflexibility of the system, these problems can be exacerbated for those with mental health conditions. Here we look at some of the help that HMRC offer, including the making of 'reasonable adjustments' under the Equality Act 2010.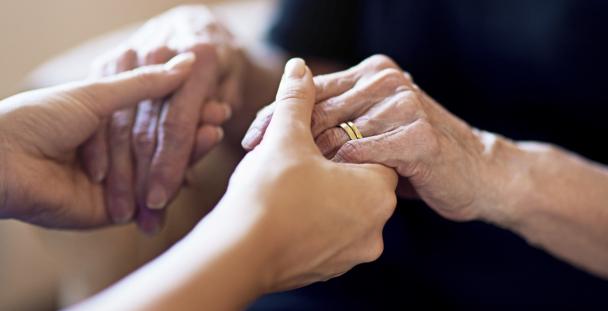 Having a mental health condition can affect your ability to cope with day to day life – maybe entirely, partially or just from time to time – and this will include having to deal with HMRC.
Nearly all of the estimated one in four of us that will experience some mental health condition in a given year will come into contact with HMRC at some time, whether through employment, self-employment, pensions, other income or tax credits. HMRC recognise that a mental health condition can make it harder to manage your tax and benefit affairs and that dealing with paperwork or even communicating with HMRC can seem like an impossible task.
HMRC want to support people with mental health conditions as much as possible. Indeed, as a public sector organisation, HMRC actually have a legal duty to provide 'reasonable adjustments' to individuals with disabilities to ensure they can access HMRC services. Many mental health conditions, including depression, bipolar disorder and psychosis may be classed as disabilities. Similarly, those with declining mental capacity due to dementia may need extra support, or eventually come to rely on others to help them deal with HMRC. HMRC also recognise that certain life events, such as bereavement can also impact on a person's ability to cope.  
What are HMRC's duties under the Equality Act 2010?
What kind of 'reasonable adjustments' might HMRC make?
What if I don't have a 'disability' in line with the Equality Act definition?
What if I am in debt to HMRC?
What else are HMRC doing, and how can I get extra support?
What can I do to help myself?
Where can I go for more information and support?
What are HMRC's duties under the Equality Act 2010?
Under the Equality Act, HMRC must take positive steps to remove the barriers a person faces because of their disability. This is called the duty to make reasonable adjustments.
The Equality Act defines a disability as 'a physical or mental impairment that has a substantial and long-term adverse effect on your ability to carry out normal daily activities'. 'Substantial' and 'long term' mean:
'substantial' is more than minor or trivial, e.g. it takes much longer than it usually would to complete a daily task like getting dressed;
'long-term' means 12 months or more.
Further information about matters to be taken into account in interpreting disability, can be found in this Equality Act guidance. You will see on page 29 of that document that fluctuating conditions, i.e. ones where the effects come and go over a period of time, can be treated as long term if it previously had a substantial adverse effect and is likely to recur.
What kind of 'reasonable adjustments' might HMRC make?
A reasonable adjustment may involve a change to a process, practice or procedure and HMRC will normally be willing to consider making reasonable adjustments such as:
The adviser taking it slow and summarising the conversation to ensure you understand.
Writing rather than phoning (or phoning rather than writing).
Dealing with an intermediary, for example a friend or relative, on your behalf (although you may have to sign a letter or form of authority before HMRC will do this).
Providing extra time for something to be dealt with.
This list just contains examples – HMRC will normally look at your personal situation and consider the extent to which it is practicable for them to take the steps before deciding what kind of reasonable adjustment might be appropriate in your case. You should not be afraid to ask to speak to a supervisor or manager (or a person in the 'Needs Extra Support' team – see below) if you do not feel you are making progress in your conversation with the HMRC adviser about your circumstances and needs.
What if I don't have a 'disability' in line with the Equality Act definition?
Even if your mental health condition does not amount to a 'disability' under the definition given in the Act, if it affects your ability to meet your tax obligations you may still ask for it to be taken into consideration.
You should also note that the definition of disability in use for the Equality Act purposes will not necessarily apply for other purposes. For example, when thinking about penalties for compliance failures (e.g. failing to file a tax return or pay tax on time) HMRC may accept having a disability as a 'reasonable excuse' for not doing what you were supposed to. HMRC do not qualify this any further other than to say that what counts will be personal to the individual's abilities and circumstances.
For more guidance on 'reasonable excuse' in the context of the failure to file a tax return, please see our press release 'A 'reasonable excuse' could help you avoid a late filing penalty from the Revenue'.
What if I am in debt to HMRC?
For details of the kind of help HMRC may be able to offer you if you are struggling with tax debt, please see the 'Problems paying your tax' guide on TaxAid's website. (TaxAid is a charity which provides free tax help to those on low incomes.)
What else are HMRC doing, and how can I get extra support?
HMRC have taken a number of steps in recent years to better understand and respond to individuals with mental health conditions. There is a dedicated customer equality team within HMRC that acts to ensure that the organisation complies with equality law. This team consults with a wide range of external bodies to understand issues faced by people with mental health conditions with a view to improving HMRC's service to them.
HMRC have developed guidance and training to raise awareness of mental health conditions amongst their staff. This means that you should always feel that you are treated sensitively and fairly by HMRC staff, but if not, you may wish to consider making a complaint. Please note that HMRC ensure that all complaints in which discrimination is alleged are analysed carefully by a special team within HMRC.
HMRC also offer their Needs Extra Support (NES) service, where a small team of specially trained telephone advisers can spend more time with vulnerable individuals and so offer a more personalised service. The NES team do not follow scripts rigidly. They also join things up with other parts of HMRC, so that you do not have to. They help sort out debt issues and can also hold face-to-face appointments.
What can I do to help myself?
Normally, when an HMRC officer looks at a person's records, they cannot immediately tell whether the person has ever disclosed a mental health condition, or had any reasonable adjustments made in the past. 
If you want any HMRC officer looking at your records to be made aware of information you have given about your mental health, and any reasonable adjustments made, you will have to expressly request this. A special note can then be made on your file.
This should save you having to discuss such details over and over again.
You do not have to wait until there is a problem to contact HMRC – indeed, advising HMRC early should mean that they deal with you more appropriately in the future – which in itself could prevent problems arising.
Where can I go for more information and support?
(15-11-2016)
Contact: Meredith McCammond (please use form at /contact-us) or follow us on Twitter: @LITRGNews