Has GOV.UK gone wrong for you?
⚠️ This is a news story and may not be up to date. You can find the date it was published under the title. Our Tax Guides feature the latest up-to-date tax information and guidance.
Has GOV.UK gone wrong for you?
Published on 14 November 2016
GOV.UK is the main Government website where people are directed for information and guidance in order to understand their rights and comply with all sorts of official obligations – including to do with their taxes and benefits. But sometimes the information on GOV.UK is wrong or misleading– and not only that – can be updated 'silently' meaning changes are not always clearly visible to the public. But do not panic – you can track down old GOV.UK pages should you need to and here we tell you how.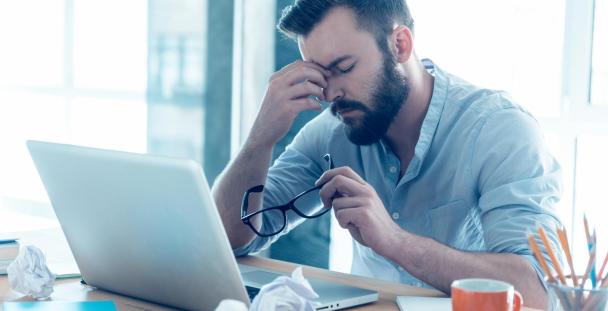 ©shutterstock/g-stockstudio
What is GOV.UK?
Through GOV.UK, Government departments have merged all their information to a central point. GOV.UK's strap line is 'simpler, clearer, faster'. These are worthy aims and some of what GOV.UK has done with the different Government's departments' information is good and makes it easier for people to understand things.
What is wrong with GOV.UK?
This approach of simplifying information has sometimes led to important details being abridged– to the extent that some of the information on GOV.UK is incomplete or even misleading. This is why it is important to keep a copy of information on which you might later need to rely (see our news item 'use government advice wisely' which looks at the extent to which individuals can rely on the information they find in GOV.UK).
Example 1
One of the most common questions for tax credits claimants is 'what counts as income for tax credits'. Some things are taken into account when calculating tax credits and others are completely disregarded. GOV.UK currently says 'Benefits – income includes money from UK state benefits unless they're tax free benefits'. You can then click a link that gives you a list of state benefits that are taxable and tax-free state benefits.
Jobseeker's allowance is correctly listed as a taxable state benefit on that list. However, for tax credit purposes income-based jobseeker's allowance is not treated as income but contribution-based jobseeker's allowance is. By following the GOV.UK advice, those on income-based jobseeker's allowance would incorrectly include it as income and may receive reduced tax credits as a result.
Example 2
The 'marriage allowance' allows an individual to transfer 10% of their personal allowance to their spouse or civil partner. One condition to be satisfied in order to claim the marriage allowance is that neither of the spouses or civil partners involved pay tax at a rate higher than the basic rate. The narrative on GOV.UK reads: 'To benefit as a couple, you (as the lower earner) must have an income of £11,000 or less.'  This is clearly incorrect and despite providing feedback on the page itself and advising HMRC of the error, no change has been made.
This is, no doubt, stopping eligible people from making claims that could improve their financial position, for example in the situation where one spouse's income is mainly made up of dividends – where the basic rate of tax is 7.5% rather than 20%. In the current tax year (2016/17) being able to transfer £1,100 of their personal allowance could save the couple £137.50 (although £1,100 of the first spouse's dividends will now become taxable at 7.5%, thus increasing their tax bill by £82.50, the other spouse is better off to the tune of £220, saving £137.50 between them).
Silent updating
In August, we published an article highlighting wrong information on GOV.UK that could have led to unpaid carers missing out on a council tax discount.
We are pleased to say that the offending web page has now been updated following our feedback to GOV.UK. Although it still lacks some important detail about the relief, for example, that you must provide care for at least 35 hours a week, we hope that many more people will now apply for the council tax relief they are entitled to (on a backdated basis if necessary). As always, however, the page has been updated 'silently' and other than the last updated date being changed, there is nothing to alert users to the fact that a substantive change to this page has been made.
In general, we think this is a problem, because what if you had relied on something on GOV.UK and it later turned out to be incorrect? Being able to point to the GOV.UK information that you relied on in error, to fill in your tax return for example, may help you argue that inaccuracy penalties should not be charged.  As such, we think that any substantive changes made to GOV.UK content should be visible to the public – ideally those making the updates would put an informative 'change note' in, describing the change (as they currently do for 'published' guidance on GOV.UK). Users would then be able see the history of the page.
How can I find older versions of GOV.UK pages?
But in the meantime, old content on GOV.UK is kept as a public record for permanent preservation in the UK Government Web Archive (UKGWA). It regularly takes copies (snap shots) of whole websites including GOV.UK, meaning that people can see how they change over time – and helpfully locate information no longer available on the live website. Snapshots of GOV.UK going back to 2012 can be found here: http://webarchive.nationalarchives.gov.uk/*/https://www.gov.uk/ (Click on a date to see the web content that was captured on it.) 
You can often use and browse archived websites as you would a live website. However, due to technical limitations in the software that captures website content, some functionality is not available in archived versions of sites. For example the original GOV.UK built-in search facility will not work, which may hinder you finding the old page that you want. But if you know roughly where the information that you viewed previously was located, you should be able to navigate a path to the page that you are looking for from the home page. (So, for example, going back to our council tax example, after a bit of hunting around in the snapshot from 1 August 2016, we found the council tax content under 'Housing and local services' tab and from there were able to find the old 'Discounts for disabled people' page showing the error.)
If you hit a dead end using this method, there is also the UKGWA full text search service which searches the text of webpages lodged in its archive.  You can search using key words, or you can perform narrower searches. For example you can exclude certain terms from search results or restrict the search so that only results from archived versions of a particular website are displayed. If you want to do this for GOV.UK, where it says 'Only show results from' make sure you click on the button that says 'a specific website' and then where it says URL type 'gov.uk' in the box (leave out the www.).
Because of the size of the archive and because the archive often holds multiple versions of web pages harvested over different dates, such searches can produce a lot of results. You can find the UKGWA's in-depth guide for searching the web archive here, which may help you limit the amount of 'noise' you get and locate the content.
Ideally though, as mentioned earlier, the best thing you can do when using GOV.UK is always to keep a copy of information on which you might later need to rely, by printing or saving a copy of the webpage or taking a screenshot. However, we recognize that this isn't always going to happen in which case, the web archive facility described here becomes a useful fallback.
(14-11-2016)
Contact: Meredith McCammond (please use form at /contact-us) or follow us on Twitter: @LITRGNews