Contacting HMRC? New extended opening times
⚠️ This is a news story and may not be up to date. You can find the date it was published under the title. Our Tax Guides feature the latest up-to-date tax information and guidance.
Contacting HMRC? New extended opening times
Published on 6 February 2017
HMRC recently announced that they have extended the opening lines on their main telephone helplines and webchat facility.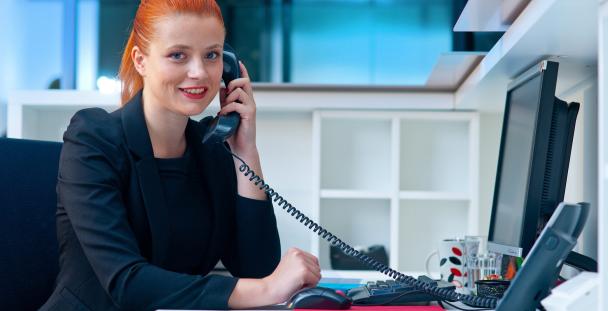 ©shutterstock/dean bertoncelj
So what's new if you want to call HMRC?
HMRC are now open to take calls seven days a week on their Taxes, Tax Credits and Online Services (OSH) helplines.
Apart from bank holidays, these helplines are now open:
Monday to Friday from 8am until 8pm
Saturday from 8am until 4pm
Sundays from 9am until 5pm
Although not yet widely available, HMRC are launching a new service, known as Voice ID. This will be available from January 2017 to some people who call the tax credits and Self Assessment helplines. You can read more about Voice ID, on GOV.UK. HMRC say that this will make it faster and simpler for callers to confirm their identity because it will recognise the caller's voice. We will be monitoring this as it is rolled out to ensure that all callers are given the best possible service. 
What if you want help online?
HMRC's webchat facility is now also available during the new helpline opening hours.  In time, HMRC plan to extend this further so that they can answer via webchat seven days a week until 10 pm each night.
Help via virtual assistant is also available 24 hours a day, seven days a week.
And if you access HMRC's services via their mobile app you can choose to use your fingerprint (rather than a code) as identification, providing you have an Apple device (Touch ID is available on the iPhone 5S and later models) or Android (fingerprint scanning is available on Android 6.0 Marshmallow or above). HMRC plan to introduce fingerprint identification for the Windows version of its app during 2017.
You can find out more about the online help available from HMRC in our guide Digital services – dealing with your tax and tax credits online.
We are interested in your experience of using these new facilities. If you would like to share this with us, please contact us using the form at /contact-us.
(06-02-2017)
Contact: Anne Newbon (please use form at /contact-us) or follow us on Twitter: @LITRGNews