If you're a pensioner, hold on a minute before you fill in that tax return
⚠️ This is a news story and may not be up to date. You can find the date it was published under the title. Our Tax Guides feature the latest up-to-date tax information and guidance.
If you're a pensioner, hold on a minute before you fill in that tax return
Published on 12 April 2017
IMPORTANT: PLEASE NOTE THAT MUCH OF THE INFORMATION IN THIS ARTICLE HAS BEEN SUPERSEDED. SEE NOW 'IMPORTANT CHANGES FOR PENSIONERS WITH ONLY A STATE PENSION' FOR THE UP-TO-DATE POSITION.
Pensioners who have to complete a tax return solely because their state pension exceeds their personal allowance may no longer have to do so because of a new system that HMRC are introducing from 6 April 2017. Unfortunately HMRC are still issuing Notices to these pensioners saying they need to file a return – and then a few weeks later they plan to write again saying they do not need to file the return. So we recommend you hold on until the end of May before starting to fill in that tax return.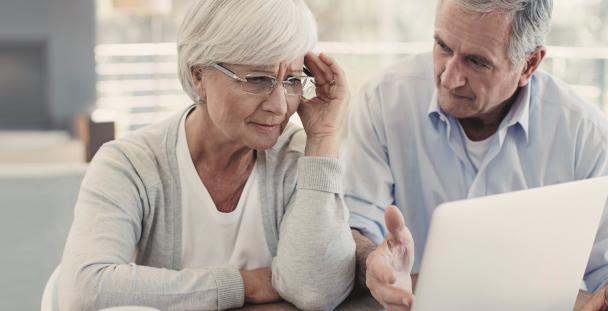 Until now the only way that HM Revenue & Customs (HMRC) could could collect the tax due on state pensions in excess of the personal allowance was to issue a self assessment tax return because the Department for Work and Pensions (DWP) which pays the state pension does not deduct tax due under PAYE. This created a burden for pensioners and seemed unnecessary when HMRC already knew the amount of state pension they had received in any case.
From 6 April 2017, HMRC intend that such individuals will not have to complete a tax return if there is no other income (or capital gain) that the individual needs to report to them. Instead, HMRC will issue a 'simple assessment' based on the information they receive from the DWP about your state pension. The tax due on the simple assessment will be due to be paid on 31 January in the same way as tax was due to be paid when you filled in a tax return.
What should you do?
If you are sent a Notice to file a tax return and your taxable income is solely from your state pension, we suggest you wait until the end of May to see whether HMRC write to you again removing this obligation. You should keep that piece of paper safe as it is your proof that you don't need to complete a tax return.
On the other hand, if you do not receive a note from HMRC saying you no longer need to complete a tax return and you think should qualify to have that obligation removed, you should contact HMRC and ask to be removed from the system on the basis that your only taxable income is your state pension. Have your National Insurance number ready when you call them on 0300 200 3300.
Be careful because if you are asked to complete a tax return and that notice is not withdrawn, you must complete and file the return by 31 January 2018, otherwise you can be charged penalties for not completing the tax return.
If you have other income as well as your state pension, or chargeable capital gains do you still need to complete a tax return?
You must tell HMRC about any taxable income or chargeable capital gains you have. It is possible that HMRC may extend the use of simple assessment to cover other cases and we will update guidance here if we are so advised. In the meantime, make sure you tell HMRC about any taxable income.
(12-04-2017)
Contact: Gillian Wrigley (please use form at http://www.litrg.org.uk/contact-us) or follow us on Twitter: @LITRGNews