Misleading HMRC phone number – are you due a refund?
⚠️ This is a news story and may not be up to date. You can find the date it was published under the title. Our Tax Guides feature the latest up-to-date tax information and guidance.
Misleading HMRC phone number – are you due a refund?
Published on 26 April 2017
The Phone-paid Services Authority (PSA) has issued a fine of £645,000 to a business operating a 09 number HMRC connection service at a cost of £3.60 a minute. Additionally, refunds have been ordered for all consumers who seek one.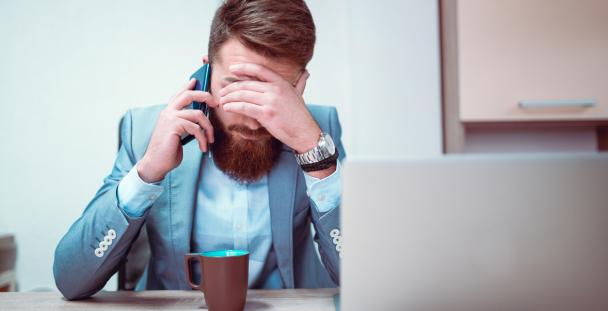 ©Istockphoto/AleksandarGeorgiev
In some instances, call costs were over £100. The 09 numbers, which were promoted using ads on search engines, were mainly catching out people using smartphones. This is a problem that has been concerning LITRG for some time and that we flagged in our news piece: 'Don't get caught out by fake HMRC phone numbers'
The PSA, which is approved by Ofcom as the regulator of phone-paid services in the UK, received 69 complaints about the business concerned between 24 September 2016 and 30 November 2016. Many of the consumers who contacted the PSA complained that the service was misleading and that they were not made aware of the costs.
As well as the fine, the PSA also imposed a requirement that the business must refund all consumers who claim a refund for the full amount spent by them on the call connection service within 28 days of their claim.
If you have been affected by this service, the full adjudication and further details on claiming a refund are available on the PSA website.
In response to concerns identified in this case, the PSA has also issued this advice for consumers when searching for numbers online:
Take care to ensure the number you searched for is for the company or person you want to call and not a third party.
Customer helplines often operate on 0300 and 0800 numbers.
When using a search engine, the first results are not always a link to the organisation you are looking for.
Beware of paid-for advertising links. These may be third-party services.
Be wary of numbers for well-known companies appearing to operate on the 087 or 09 number range. They may not be the company you are looking for and may cost more.
Connection services must make clear that they are a third party service. If you have concerns, contact the PSA.
Specific information on contacting HMRC
If you do find yourself needing to search for an HMRC phone number or indeed information about any government department or service, then you should go to GOV.UK and use the search facility there, rather than using a search engine. This is the main message from the 'StartatGOV.UK' campaign and may help limit unofficial websites and phone numbers in time.
Also, you can increasingly contact HMRC online, for example via the personal tax account or via webchat. You can find out more about HMRC's digital services in our website guide.
(26-04-2017)
Contact: Meredith McCammond (please use form at /contact-us) or follow us on Twitter: @LITRGNews