Any questions? Tax credits
Any questions? Tax credits
Published on 12 June 2017
We regularly receive queries via our website. We do not give advice, but we try to signpost sources of further information and support. Some of the replies might be useful to others, so occasionally we will post them anonymously as 'question and answer' news items. Here, we were asked whether tax credits could be claimed, but the circumstances also suggested that other issues might be at stake.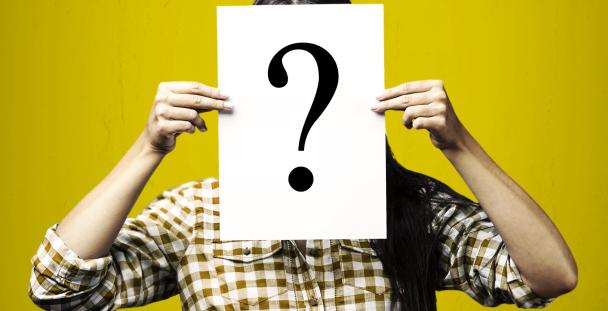 [Please note – this is posted as a 'news' item, which means the information and links are not reviewed and updated. You should not rely on it without checking the full facts of your case with a tax or welfare rights adviser.]
Question: My wife is no longer working and I only work 19.5 hours a week. Can I claim working tax credit? If so, how? Thank You.
Answer: You need to determine whether you are still allowed to claim tax credits in your area, if you are not an existing claimant. As the new 'universal credit' system, run by the Department for Work and Pensions, rolls out across the country, in some areas new claims to tax credits may not be made. You can check the situation in your area by putting your postcode into our tool. 
Whether or not you can claim depends on your circumstances. Usually, you need to be aged 25 or over and work 30 hours a week or more to claim working tax credit. But if you are at least 16 years old and qualify for the disability element, or are responsible for a child or young person, or are aged 60 or over then you may qualify by working fewer hours. See our guide 'What is working tax credit?'
The above guide also directs you to GOV.UK and 'Entitled to' calculators, which might help you to determine eligibility.
If you think you are eligible to claim tax credits and wish to make a claim, read our guide 'How do I claim tax credits?' 
If you are unable to claim tax credits, it may nevertheless be worth asking an advice agency such as Citizens Advice for a benefits review. There may be other contributions-based or means-tested benefits you could claim. For example, your wife might be entitled to claim Jobseekers Allowance depending on the circumstances of her stopping work. Details of how to contact Citizens Advice can be found on our 'Getting help' page.
Note that your wife might also need to consider whether she has paid the right tax depending on when she stopped working and how much she was earning/what PAYE tax code was being used. You might for instance be interested in our guide 'How do I claim back tax I have overpaid through PAYE?' 
Also, if your wife now has no earned income but you are still paying tax yourself, you could consider whether you can save some tax by claiming the 'marriage allowance'. 
Your wife might also wish to consider her National Insurance contributions situation and how not working might impact her state benefits entitlement, such as the state pension. GOV.UK has some guidance that links you to how to check your contributions record and see whether you are eligible for National Insurance credits when contributions are not being paid. 
(12-06-2017)
Contact: Kelly Sizer (please use form at /contact-us) or follow us on Twitter: @LITRGNews
Share LITRG news and guidance