Any questions? Employee travel expenses
Any questions? Employee travel expenses
Published on 19 June 2017
We regularly receive queries via our website. We do not give advice, but we try to signpost sources of further information and support. Some of the replies might be useful to others, so occasionally we will post them anonymously as 'question and answer' news items. Here, we were asked about employee travel expenses.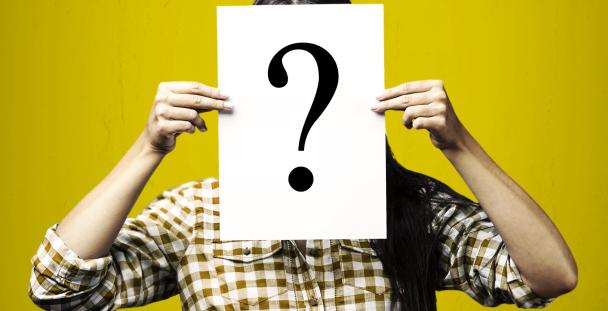 Please note – this is posted as a 'news' item, which means the information and links are not reviewed and updated. You should not rely on it without checking the full facts of your case with a tax or welfare rights adviser.
Question: I am a low-income worker and I drive 30 miles a day, four days a week. I am demonstrator. I get a rota to go to different stores...15 miles each way. Can I claim travel expenses?
Answer: We do not offer an advice service, but we give below some general information on claiming tax relief on employment expenses. This is based upon our website and other online guidance and might help to answer your query.
Please note that for the purpose of our response we have assumed that your employer does not reimburse any of your expenses – however please see the end of this note for some comments on this.
Basics
You can submit a claim to HM Revenue & Customs (HMRC) for tax relief on travel expenses if they qualify for tax relief. You need to have paid some income tax to claim relief. In 2017/18, you will only pay income tax if your annual income is over £11,500 (your personal allowance – for more information on allowances, see: What tax allowances am I entitled to?).
What travel expenses qualify for tax relief?
Your travel costs are allowable for tax purposes if:
they are necessarily incurred on travelling in the performance of duties of the employment (this may apply where the duties themselves inherently involve travelling such as a delivery driver or meter reader); or
attributable to the employee's necessary attendance at any place in the performance of the duties of employment (but not where the expenses are those of 'ordinary commuting' – that is, travel between an employee's home and a permanent workplace)
Trips under the second rule can include trips from an employee's office or other work location to visit a customer or other workplace. The second rule can also include travel directly from an employee's home to visit a customer or to another workplace (unless the journey is practically the same as the journey from your home to your normal place of work, for example, because the customer lives near your office).
You can find out more about these rules and about how HMRC apply them to different scenarios in HMRC's booklet 490. (Please note that even thought his booklet is referred to an employer booklet, it is useful for employees too). 
It would seem to us that if your contractual duties involve moving around different stores as a demonstrator then your travel costs to the different stores could well be allowable under one of the rules (see for example paragraph 3.16 in booklet 490).
It might also be of benefit to ring the HMRC helpline and explain your situation. Our guidance on contacting HMRC by telephone will also be of interest to find out what you need before calling and to ensure you keep a record of the call.
How much can I claim?
If you use your own car for 'business' travel and your employer has not paid or reimbursed you for any of your allowable mileage, then you can use the HMRC approved mileage rate of 45p per mile for the first 10,000 miles and 25p thereafter, as the basis of your claim. The mileage rate covers the costs of running and maintaining your vehicle, such as fuel, oil, servicing, repairs, insurance, tax and MOT. The rate also covers depreciation (loss of value) of the vehicle. So you cannot claim any additional amount for these expenses.
As an example, if 5,000 miles per year were attributable to your allowable travel then your claim has a value of £2,250 (this, if you are a 20% taxpayer, would result in a tax refund of £450). Please note that there is no National Insurance relief available.
You can find out more about mileage relief on our page, 'What if I use my own car for business purposes?'
How do I claim my expenses?
It is usually easiest to put in a claim at the end of the tax year to HMRC on form P87. If you need help understanding and completing the form, you can find an annotated example of form P87 in the section of our website 'Forms'.
You may need to complete a more formal self-assessment tax return to claim your expenses where your allowable employment expenses are more than £2,500 for the tax year (or if there is another reason for you to be completing one).
In either case you should make sure that you keep (or try to recreate if you have not kept to date) a note of the dates, reason, locations, mileage, type of transport etc. Basically, you need a detailed record of your travel expenses to provide to HMRC as supporting evidence to the claim, if required at a later stage. You should also ensure that you keep a record of any conversation that you have with HMRC about whether your travel expenses are allowable in the first place.
Can I claim tax relief on expenses for earlier tax years?
If you have work-related expenses for earlier tax years, you can also make a claim using form P87 – you have to make a separate claim (using a separate form) for each tax year. You have four years from the end of the tax year to make a claim, so you can currently make claims, if appropriate, for the tax years 2016/17, 2015/16, 2014/15 and 2013/14.
Finally, please note that we have assumed that your employer is not willing to reimburse any of your travel expenses. While this is not illegal necessarily, many employers will reimburse reasonable expenses – particularly where travel is an essential part of the job. This would leave you in a much better position than just receiving tax relief on the amount you are out of pocket, so it may be worth just checking if there is anything in your employment contract around this, or indeed speaking to your employer about your expenditure. you could perhaps seek some advice from the free employment relations advisory service, ACAS, to help you do this.
We would particularly recommend that you contact ACAS if your hourly wage is on or around the minimum wage. This is because there is an element of protection written into the National Minimum Wage (NMW) rules where an employee incurs expenses in connection with employment that are not reimbursed by an employer. Essentially the rules say that where an employee is using their own car to travel to appointments, the associated petrol costs are not allowed to reduce their wages below the minimum wage. However the travel expenses have to be 'in connection with employment'. For NMW purposes, this means costs incurred in the course of work but not costs incurred in getting from home to a place of work (the NMW rules differ from the tax rules on this point). From the information that you have provided, it is not clear on whether the travel you mention starts from home – if it does then it may not count for these purposes, however ACAS should be able to advise you further (if indeed this is even relevant to you – it may not be if you earn above the minimum wage). 
(19-06-2017)
Contact: Meredith McCammond (please use form at /contact-us) or follow us on Twitter: @LITRGNews
Share LITRG news and guidance