Self-employed with a duplicate UTR? – advice on what to do now
Self-employed with a duplicate UTR? – advice on what to do now
LITRG are aware that HMRC have issued late filing penalties to taxpayers who have been given a duplicate unique tax reference (UTR) in error – this means that you may have received a penalty notice from HMRC despite having filed your Self Assessment (SA) tax return. If you have been affected, contact HMRC who should cancel the duplicate return and the late filing penalties in such cases.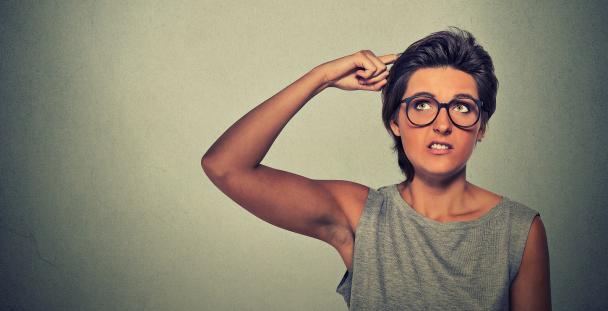 Background
There are currently two different classes of National Insurance contributions (NICs) that you may pay if you are self-employed depending on the amount of profits you make. Class 4 contributions are payable on profits between £8,164 and £45,000 while Class 2 contributions are payable at a flat rate of £2.85 a week by those with profits above £6,025 a year. Further information on NICs can be found on our website: 'What National Insurance do I pay if I am self-employed?'
Before April 2015, Class 2 contributions were collected quarterly by standing order or bi-annual payment requests. But from the 2015/16 tax year, the way in which Class 2 NICs are collected has changed and for the majority of people they are now collected through SA, along with any Class 4 NICs and tax.
What's gone wrong?
HMRC use different personal reference numbers to identify individual taxpayers for different purposes.
Your National Insurance number (NINO) is your personal reference number for the whole UK system of National Insurance and state benefits. This number ensures the NIC you pay are noted on your record with HMRC and appears in the format QQ123456Q.
A UTR is a 10-digit number completely unique to each and every UK taxpayer, for example 1234567890.Whether the taxpayer is an individual or part of a partnership or company, a UTR is needed to file a self-assessment tax return online or on paper. You use your UTR when completing your SA tax return.
You may have been issued with a temporary reference number (TRN) within the SA tax system if HMRC has been unable to trace your original NINO. It follows the format of two numbers, one letter, five numbers i.e. 00Z12345.
Prior to the move to collect Class 2 NIC through SA, HMRC have advised us that they completed an IT scan to ensure the majority of self-employed customers held on the National Insurance system were also registered for SA. 
A number of SA accounts in existence at the time of the IT scan held temporary reference numbers on the HMRC SA system but the National Insurance system held their correct NINO. When the matching exercise took place these records were not linked together.
HMRC are aware that some customers may have incorrectly received penalty notices for late filing and payment of their SA for the 2015/16 tax year.  This has occurred where customers are registered as self-employed for National insurance purposes but HMRC could not link to their SA record.  As a result, for some taxpayers a duplicate account has been created causing a penalty notice to be issued. 
What should I do if this has happened to me?
If you believe that you have been affected by this issue you should contact HMRC immediately. Full contact details can be found on GOV.UK.  
You will need to confirm the payments you have made and the reference number(s) you have made the payments against. You may be asked for a contact number for a call back while HMRC check the records that they hold.
HMRC will take action to check and correct your record and cancel the penalty notice if it has been issued wrongly.  You will receive written confirmation that the account has been corrected; however this may take a number of weeks.   
Once you have been told that corrective action has been taken, you may wish to check your National Insurance record to make sure that any Class 2 NICs paid through SA have been properly recorded. You can do this by:
If you are an authorised agent acting on behalf of a client you can use the link in the second bullet point above and under the heading "Other ways to apply" select the online option. Alternatively, you can use the National Insurance Helpline on 0300 200 3500. 
(04-07-2017)
Contact: Dianne Maddison (please use form at /contact-us) or follow us on Twitter: @LITRGNews
Share LITRG news and guidance