Missing out on job expenses tax relief?
Missing out on job expenses tax relief?
Published on 14 July 2017
Many people can claim expenses against their tax simply because they do a particular job. And you can make a claim for this yourself – it's easy when you know how!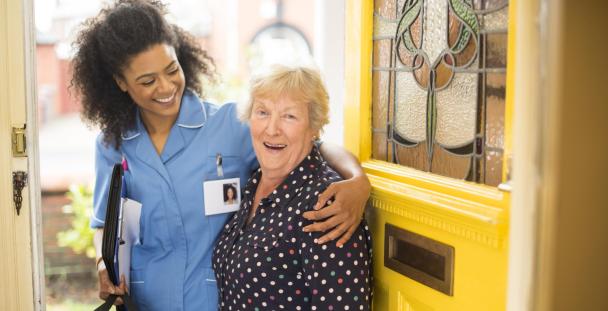 Some jobs come with a cost to you. To recognise those costs, HM Revenue & Customs (HMRC) might give you a little bit off your tax bill, if your employer does not pay the cost for you.
For instance, if you are a nurse, you can claim for your compulsory Nursing & Midwifery Council annual subscription and for tights and shoes. The tights and shoes allowance is agreed between HMRC and the unions and it's a 'flat rate expense', whether you have spent that amount or not in the year. 
Other examples of flat rate expenses are:
a uniform laundering allowance in recognition of the costs incurred in keeping them clean (this amount varies depending on your occupation/industry but there is also a standard £60 amount available); and
45p per mile (for the first 10,000 miles, 25p thereafter) for any business travel that you do in your own car and that your employer does not reimburse you for. Business travel generally means travel that you do while working as opposed to getting to work.
You can find out more about expenses that you can claim for on our website.
You have to make a claim to HMRC, but it is not that difficult. If you do not usually have to complete a tax return, a claim can be made on form P87. There are two versions available from GOV.UK:
A P87 you can complete and submit online.

You will find this form in your Personal Tax Account in the PAYE/current year/check your income tax estimate section. To find out how to access your Personal Tax Account, see our website guidance on HMRC's digital services.

(At the time of writing, the section of the form that deals with Flat Rate Expenses is broken. HMRC are aware of this and suggest that you use the other version of the form P87 while they try and fix it.)
 
A P87 that you complete on screen but still have to print it off and post it to HMRC. So you need to have your printer and paper on standby!

You cannot save a copy of the form and come back to it partly completed. Make sure you have all information to hand before you start, including:
The tax year your claim refers to.
Your personal details including address, date of birth, and National Insurance number.
Your employer's details including name, type of business, address and employer reference number (you will find this on your payslip or P60). If you changed jobs during the year, you might need details for all relevant employments. If you do not have the 'employer industry' or your 'employee number' you should insert 'unknown' otherwise you will not be able to progress.
Details of the expenses you wish to claim e.g. the amount of flat rate uniform allowance you are entitled to or number of business miles you have travelled.
Repayment instructions – that is, the bank account which you want it paid directly into (with bank name, address, account name, sort code, account number) or the 
address you want a cheque to be sent to (you can also have it paid to a nominee).
If you need further help understanding and completing the form, you can also find an annotated example of form P87 in the section of our website 'Forms'.
If you would prefer a paper version of form P87 to complete by hand, then you will have to ring HMRC's helpline and request that one is sent out to you. The phone number to use is: 0300 200 3300 (if you have any trouble getting through to HMRC, you may find these hints and tips on contacting HMRC useful).
There are plenty of organisations which offer to make the claim for you, but they'll take a fee from any repayment you get. Give it a try yourself! 
(14-07-2017)
Contact: Meredith McCammond (please use form at /contact-us) or follow us on Twitter: @LITRGNews
Share LITRG news and guidance