High Income Child Benefit Charge – should you make a claim for Child Benefit?
⚠️ This is a news story and may not be up to date. You can find the date it was published under the title. Our Tax Guides feature the latest up-to-date tax information and guidance.
High Income Child Benefit Charge – should you make a claim for Child Benefit?
Published on 20 July 2017
It is often beneficial for a child benefit claimant to continue claiming in order to secure National Insurance credits, even if this means that the claimant or their partner has to pay the high income child benefit charge (HICBC).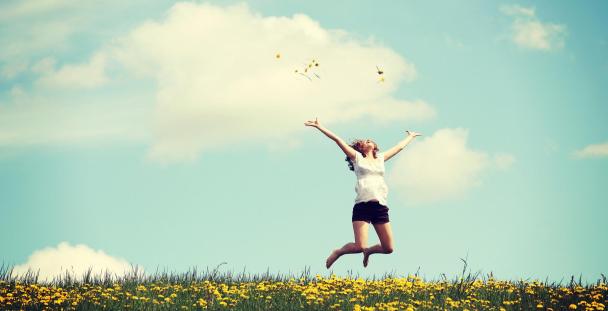 ©shutterstock/PhotoMediaGroup
Child Benefit has always been paid to families with responsibility for children who claim it, regardless of household income. However, from 7 January 2013 a tax charge was introduced for households where the income of the child benefit claimant or their partner is £50,000 or more. To avoid the tax charge, claimants can elect to stop receiving their payments of child benefit or not claim it in the first place. It may, however, still be beneficial to make a claim to child benefit if you have a low or no income to protect your National Insurance record for pension purposes, as explained below.
What is child benefit?
Child benefit is a non-means-tested benefit payable for each child or young person you are responsible for. Provided you and the child meet the qualifying conditions, you can get child benefit no matter what your income, but see below for the high income child benefit charge if you or your partner have an individual income of over £50,000.
There are two separate amounts of child benefit, with a higher amount for your eldest (or only) child. You get £20.70 a week for your eldest or only child and £13.70 a week for each of your other children.
We have detailed guidance on our website about how to claim child benefit and about the high income child benefit charge (HICBC). Further information can also be found on GOV.UK.  
Child benefit is not affected by the new two child limit for child tax credit, universal credit and housing benefit.
What is the high income child benefit charge (HICBC)?
You may be liable to a tax charge if you have an individual adjusted net income of more than £50,000 and either you or your partner gets child benefit. If both you and your partner have income of more than £50,000, the liability to the charge falls on the higher earner.
The charge can also apply if you don't claim child benefit for a child who lives with you , someone else claims child benefit for that child and you receive at least the value of child benefit directly or indirectly from the child benefit claimant. You can read more about this on our website for advisers.
Who is affected?
Usually, households where a person gets child benefit and where their or their partner's adjusted net income is at least £50,000.
How does HICBC work?
If you continue to receive child benefit and your income (or your partner's income) is above £50,000, then you will have to pay the tax charge.
If your income is between £50,000 and £60,000, then the tax charge is less than the full amount of child benefit and increases gradually to 100% as income reaches £60,000 and over.
You can use the HMRC calculator on GOV.UK to estimate the tax charge
What if I don't want to pay the tax charge?
If you are already receiving child benefit, that will continue because child benefit itself is not taxable and the amount you can claim is unaffected by the charge. So you can chose to:
Continue getting child benefit and either you or your partner pay the tax charge
Elect not to receive child benefit
You can contact HMRC and elect not to receive any payments which means you will not have to pay the charge. You can ask for your payments to restart at any time and sometimes can have the payments backdated. See our website for advisers for more information.
Even if you elect not to receive payments, your child benefit claim will still be active and if you have any further children you should still contact HMRC to add them to your claim even if you will no longer receive payment for them.
Should I still claim child benefit?
If you are aged 16 or over and claim child benefit for looking after a child under the age of 12, you may automatically receive Class 3 National Insurance credits that count towards your state pension and some bereavement benefits. If you qualify, these credits are still given automatically, even if you have elected not to receive any payments because you or your partner are subject to the HICBC.
If you are in a household affected by HICBC and decide you want to stop receiving child benefit payments to avoid the tax charge, you still remain entitled to child benefit and so your National Insurance credits will be protected. This is particularly important if you are a low earner or have no income, despite the fact your partner falls into the high income charge.
If you have another child, you should still claim child benefit for them even if you choose not to receive payments. This again is to protect your National Insurance record through the award of National Insurance credits as explained on GOV.UK.
You can choose not to get Child Benefit payments, but you should still fill in the claim form because:
it will help you get National Insurance credits which count towards your State Pension and other contributory benefits such as bereavement benefits
it will ensure your child is registered to get a National Insurance number when they're 16 years old
How do I check my National Insurance records and State pension?
If you want to check your National Insurance records to see whether you have paid sufficient National Insurance contributions while employed or self-employed to make a tax year qualifying for pension purposes you can do so by:
You can also find out how much state pension you could get, when you can get it and how you can increase it on GOV.UK.
If you need advice on your child benefit position the contact details for the Child Benefit Centre can be found on GOV.UK.
More information about child benefit and the high income child benefit charge is available on our website.
(20-07-2017)
Contact: Diane Maddison (please use form at /contact-us) or follow us on Twitter: @LITRGNews