Some tips about the tax treatment of tips
⚠️ This is a news story and may not be up to date. You can find the date it was published under the title. Our Tax Guides feature the latest up-to-date tax information and guidance.
Some tips about the tax treatment of tips
Published on 2 August 2017
The treatment of cash tips for things like tax and tax credits can be fraught with pitfalls for the unwary. Sadly, you cannot just slip the cash tip into your pocket and be done with it! Here we give you some TIPS to help keep you on the straight and narrow with HMRC and more generally point you to further support if you believe your employer's tipping practices are unfair.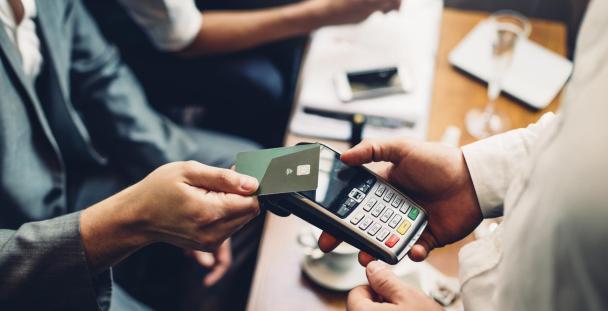 We know that tips are an important source of income for many low-paid workers, particularly in the hospitality sector but also in other sectors such as hairdressing and taxi driving.
However, in the past year there has been a lot of negative publicity surrounding staff not getting their tips from service charges or card payments and many staff may be receiving more cash tips as a consequence. While employers do not have any legal hold on these, HMRC do, and staff in receipt of them need to ensure that they are declaring them properly for the purposes of tax and, where applicable, tax credits.
What are the rules on tips?
When a tip is paid by a customer directly to the employer, in the form of a service charge or when it is added on to a debit or credit card payment, there is currently no legal requirement for employers to pass an amount on to the worker, meaning that many do not (or not fully in any case).
Where a proportion of such payments are passed to the worker by the employer, then it is the employer's responsibility to ensure that Pay As You Earn (PAYE) is operated, meaning that the worker's tax and National Insurance (NIC) liabilities on the tips should be deducted before the worker receives them.  
A similar situation occurs where any such payments are processed via a 'tronc' (a tronc is basically an organised arrangement for tips to be shared among employees) – except that if the tronc is set up correctly, then any distributions can be made NIC free, thus saving the worker some money.
You can find the HMRC booklet E24 which contains guidance on tips, service charges and gratuities and explains how troncs should be operated, on the GOV.UK website. (Please note that even though this guidance is aimed at employers, employees may find it useful too.)
You can also find more information about tips at work on GOV.UK including a link to a voluntary Code of Best Practice on tips that suggests how employers should be handling them.
Cash tips
On the other hand, if a member of staff gets cash tips directly from a customer without involving the employer, the tips belong to the member of staff they are given to. This includes any change left on the table by a customer for a member of staff to pick up, any cash handed to a member of staff and any money left in a tip box or dish by the till to be informally divvied up (in which case it belongs to the workers as a group).
Despite the fact that cash tips do not count as 'income' towards the National Minimum or Living Wage (no tips do in actual fact) – meaning that you should receive the minimum wage with any tips on top – cash tips are not a 'gift'. Rather, they are classed as employment income which means they are taxable on you – although they are not subject to NIC. In addition, you are responsible for telling HMRC about these tips, however this is possibly often be overlooked.  As such, and to stay out of hot water with HMRC, we can advise the following: 
Keep a good record of your tips
You will have to show tips received on your Self-Assessment tax return (if you fill one in). If, as in most cases, you do not have to fill in a tax return because all your income is taxed under PAYE, you should tell HMRC about your tips. HMRC will adjust your tax code and will collect the tax through PAYE. Otherwise they may send you a bill at the end of the tax year or ask you to fill in a tax return.
You can tell HMRC by phoning the HMRC Income Tax Helpline on 0300 200 3300 (textphone 0300 200 3319). It is open from 8am to 8pm, Monday to Friday, and from 8am to 4pm, Saturday. Have your National Insurance number with you when you phone. It is also a good idea to make a note of the date and time of your call, as well as the name of the adviser that you speak to and what is said.
In order for HMRC to adjust your tax code, they need to know how much you received in tips. This means that you have to keep a contemporaneous record of what you have received. If you do not do this, HMRC may estimate your tips based on the information that it holds – this might be an arbitrary calculation based on the turnover of the restaurant and the number of front-of-house staff – which could lead to an overestimation and you paying more tax than you need to.
Don't forget about tax credits
Employment income for tax credits broadly follows employment income for tax purposes, meaning that any tips you receive may be counted as income for tax credit purposes.
HMRC now uses the information provided on Real Time Information PAYE submissions as part of the tax credits renewals process. These submissions do not show cash tips, so unless you declare them yourself, it is possible that your tax credits award is too high which could result in recoverable overpayments and possibly a penalty.
Keep an eye on your tax code
Once HMRC have 'coded in' an amount in respect of your tips, this is not the end of the story. You should make sure you check your PAYE coding notice carefully, and year on year, to ensure it is still accurate. If the amount of tips you receive reduces, you will end up overpaying tax. If it increases, and your tips come under HMRC scrutiny, compliance action could leave you in a very difficult situation and owing a large sum of money – particularly as HMRC can go back up to four previous years for underpayments.
Do not apply any deductions
We are aware of a practice whereby an employer charges a worker a fee based on a proportion of their sales during a shift, with workers using any cash tips received to pay the employer. If staff don't make enough money in tips to cover the levy, then it comes out of their wages.
If you receive £25 in tips in an evening, but have to pay £10 to your employer for the privilege, then you may consider that you only really made £15 in tips. However, as far as we can see, the £10 payment to your employer is not recognised as a deduction from earnings for tax or tax credit purposes, meaning that the amount of income that strictly, you should be declaring to HMRC, is the £25.
This means of course that you are potentially paying tax or having your tax credit award reduced by money that you never actually received. This is another reason – if any further were needed – why many people are calling on the Government to take action on tipping practices to secure a fair deal for workers– something that they released a consultation on last year.   
Problems with tips?
It is over a year ago that LITRG responded to the government consultation looking at how they could make the tipping process fairer and more transparent.
In it, the Government has indicated it would like to see restaurants handing over all tips to their employees. The proposals also suggest that charges imposed on staff tips by employers should be scrapped or limited (except for those required under tax law), and that service charges on customers' bills should also be clear and voluntary. It is also considering:
whether to ban or restrict the levying of table sales charges on staff – a fee paid by waiting staff based on their sales during a shift;
how to incentivise and increase the prevalence of well-managed tronc systems; and
how to update the current voluntary code of practice and put it on a statutory footing to increase employer compliance.
As yet, no outcome has been announced.  While we very much hope that this will be published soon, in the meantime, if you are having problems at work with tips then you might want to consider letting Unite the Union know – they have many members working in hospitality and are trying to tackle unfairness with their Fair Tips campaign. Indeed, we understand that they have recently agreed a protocol with the Association of Licensed Multiple Retailers (ALMR) on the fair and transparent operation of troncs in restaurants and pubs.
You could also try seeking advice from ACAS – in particular you may want to do this if you are on or around the minimum wage and find yourself continually having to make up any table sales fee to your employer out of your wages – in our view, this 'deduction' might reduce minimum wage pay as it can be considered as expenditure connected with the employment or if it is for your employer's use and benefit.
If you belong to a union, they may also be able to offer you free legal advice covering such issues.
(02-08-2017)
Contact: Meredith McCammond (please use form at /contact-us) or follow us on Twitter: @LITRGNews