If your take home pay or pension has reduced, check your tax code
If your take home pay or pension has reduced, check your tax code
Published on 10 October 2017
Under the new Pay As You Earn (PAYE) 'dynamic coding' system, HMRC are now making more frequent changes to tax codes. This aims to help people pay the right amount of tax by the end of the tax year, but it might cause problems for some people.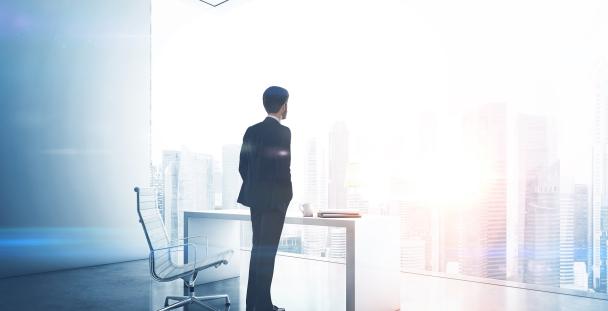 ©shutterstock/SFIO CRACHO
The changes to the way PAYE works should have two main benefits:
fewer individuals will owe tax to HMRC for a past tax year; and
more refunds should be received during the tax year rather than being paid to taxpayers after the end of the tax year.
So, if there are benefits to the updated PAYE system, why might it cause problems?
The issue is that for those people who have not been paying enough tax under PAYE for part of a year, the tax they owe will now be collected much sooner.
One of the main changes dynamic coding brings is that tax owed for a tax year which would previously have been collected over 12-36 months will now be automatically coded out over the remainder of the tax year in which it comes to light in most cases. This is subject to existing protections already built into the system, mainly that not more than 50% of pay can be deducted as tax. This means the tax owed will be collected over a much shorter period and this could be as little as a couple of months. If this happens to you, your income will suddenly reduce, perhaps significantly, in those months and this could well be the first you know about it.
Our article 'Check your coding notice carefully' explains how underpayments of tax may arise during a tax year and then be included in your tax code, and how important it is to check your coding notice.
A breakdown of your tax code number is available online in your Personal Tax Account (PTA) and you should also receive a copy by post (unless you chose to go 'paperless' when you set up your PTA). If you have not yet set up your PTA see our guidance on how to do this.
What if a change in your tax code number is causing you hardship?
If a sudden drop in your income as a result of a coding change due to the collection of an underpayment causes you financial difficulty and you are struggling to meet your day-to-day expenses, contact HMRC straight away. You can contact HMRC online via your PTA by completing and submitting the appropriate i-form or by using the webchat facility, or by calling HMRC.
We hope that HMRC's advisers will deal sympathetically with anyone in this situation and therefore it should be straightforward to organise to repay any underpayment over a longer period of up to one to three years. Once this is in place and the change filters through to your PAYE code, you should see an increase in your income once again.
What if you begin to receive state pension and have some other income too?
If you are a pensioner with an occupational pension, private pension and/or employment income and you have just begun to receive state pension, your tax code will be adjusted so that any tax due on the state pension can be collected from your other pension/employment income. Unfortunately, it seems that new tax codes have not always been implemented correctly in these circumstances and this has resulted in a large amount of tax being inappropriately deducted in the first month of the new code being applied. Therefore if you are not sure whether you are having the right amount of tax deducted from your income under PAYE you should check it out.
What if you claim universal credit?
Finally, if your after-tax ('net') pay reduces and you claim universal credit, this will affect the income figures you need to supply for universal credit purposes. However this is not the case for tax credits claimants as tax credits are worked out based on total income, before any tax and/or National Insurance is deducted.
(10-10-2017)
Contact: Sharron West (please use our Contact Us form) or follow us on Twitter: @LITRGNews
Share LITRG news and guidance