Getting advice on your pension choices
Getting advice on your pension choices
Published on 31 October 2017
Those considering their options under the new pension freedoms have a very wide range of largely unpredictable factors to take into consideration before making a major financial decision which could affect them – and their families – for perhaps the next 30 years. This much is clearly apparent following the publication last week of the findings of an Ipsos Mori investigation into the satisfaction rate for users of the guidance body Pension Wise.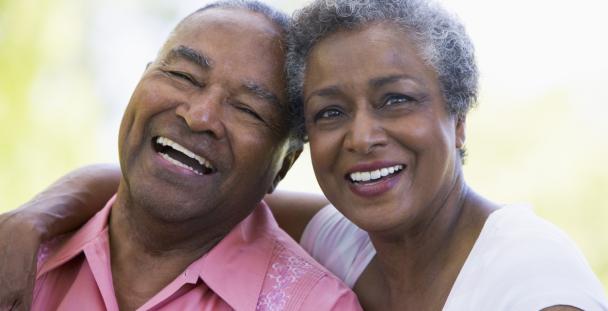 ©iStock/monkeybuisnessimages
Pension Wise was set up by the Government two years ago to provide initial guidance – not advice – about pension choices. The service can be accessed by telephone through the Pensions Advisory Service (TPAS), through their website and face-to-face with a group of trained interviewers at Citizens Advice Bureau. These routes offer an explanation of the various options now available for those seeking to make use of their pension pots. What those seeking help must bear in mind is these sources of information are just that. They do not provide, nor do they claim to, advice tailored to the individuals' needs and circumstances, yet the research reveals that many do approach Pension Wise under this misapprehension. You will not get a personal recommendation of a course of action unless you pay for regulated advice from an Independent Financial Adviser (IFA).
An IFA must undertake a thorough factfind of your situation, needs, resources and commitments, a task not possible in the 45-60 minutes of a Pension Wise interview. The IFA must also consider your aims and aspirations, however unrealistic they may be, your longevity – most people underestimate how long they are likely to live these days – your health, your immediate family who may be dependent on your income both before and after your death, your prospects or intentions of continuing work employed or self-employed, full-time or part-time...you begin to see that there is far more to consider beyond an immediate lump sum or the next year's income stream.
Tax and benefits
There are in particular two very important factors to bear in mind, the impact of tax and benefits.
Tax
Any pensions income is taxed in the same way as your earnings, so can be liable to tax at 0%, 20%, 40%, 45% or 60% (for those with taxable income between £100,000 and £123,000). Your pensions income is added onto any other existing income, so may push you into the next tax band. If you work part-time and earn, say, £9,500 a year which you wish to top up by taking £5,000 out of a pension pot, you will pay tax on the upper £3,000 (personal allowance this year £11,500, so the first £2,000 still tax-free, then the rest above that taxed at 20%, meaning tax of £600 on your pension withdrawal).
Benefits
Many benefits are means-tested, that is your income and/or capital is taken into account when an award of a benefit is made. If you take a pension option which pushes you over the statutory thresholds, you may well find that your benefit is reduced or withdrawn altogether, leaving you worse off, both in national benefits or perhaps local ones like council tax support. Our example above will find that the £5,000 is counted as income (subject to a £300 disregard for 'other income') for Working Tax Credit, so she is likely to see a reduction in her Working Tax Credit.
So if you cannot afford professional advice, do a lot more of your own research on top of any information you may have received from Pension Wise. You will find a lot of help on this website – search under 'Pensioners and tax' – or get practical help from Tax Help for Older People or helpline 0345 601 3321, geographic number if cheaper on your service 01308 488066.
(31-10-2017)
Contact: Paddy Millard (please use our Contact Us form) or follow us on Twitter: @LITRGNews
Share LITRG news and guidance