Due a tax return refund? – be aware that HMRC may not follow your repayment instructions
Due a tax return refund? – be aware that HMRC may not follow your repayment instructions
Published on 7 November 2017
It is the time of year when many taxpayers in self-assessment start thinking about submitting their tax returns to HMRC. Many of these tax returns will contain claims to repayment. But did you know that even if you give your bank details on the tax return form, in some cases, HMRC will override these and make the repayment to the debit or credit card last used to make payment on your self-assessment account?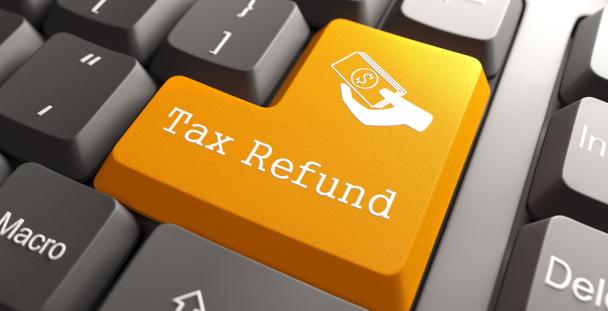 ©shutterstock/ESB Professional
In April 2015, HMRC systems were brought into line with Banking Industry standards so that, where possible, repayments are made back to the last credit or debit card used to make payment on the Self-Assessment account.
In order for the repayment to be made back to the card, all of the following criteria must be met:
The most recent payment on the account was made by that card;
The payment was made after the implementation of the new process on 6 April 2015;
The repayment due is no more than the amount of the last payment received; and
The debit or credit card payment was made during the previous nine months (so, say you pay your 2015/16 tax bill on 31st January 2017 with your debit or credit card and then submit your 2016/17 tax return in September 2017, if the refund is issued in October 2017 it will go to the debit or credit card, but if the refund is issued in November 2017, it won't).
HMRC's guidance further says that 'A count will be kept of repayment amounts made following a card payment so that multiple repayments to card can only be made up to the limit of the payment received. For example, a customer makes a card payment of £500. Subsequent repayments of £200 and £200 would be repaid to that card. If a further repayment was due of £100 or less, it would also be repaid to the card but if it exceeded £100, it would be issued using BACS' (i.e. to the bank details given on the tax return form.).
HMRC do provide warnings that this will happen, for example on both the tax return form and notes, however many taxpayers will no doubt be caught out.
It could also cause some taxpayers real hardship. Consider for example, someone who since last paying their tax bill, has lost their job and run up a large credit card debt. As a result of losing their job, they are due a tax refund for the latest tax year. HMRC now will only process the refund back to the credit card used to pay the previous year's tax. As a result, the repayment just offsets credit card debt.
Or consider a 'couple' situation where the husband paid both previous tax bills on his debit card, but has since split from his wife. If the wife is now due a tax refund, this will now be paid to the husband and she may not get the cash she needs to cover her outgoings.
It seems from our discussions with HMRC that there is no way of stopping HMRC's system automatically attempting to repay a card in the circumstances outlined above. It is very important therefore that taxpayers are aware of this and that they understand that their tax repayment may not be made where they are expecting it to be.
Other considerations
Tax refunds can sometimes be counted as income for means-tested benefits such as Universal Credit. If you get a tax refund, you should check to see if it counts as income for any benefits you receive and declare it promptly to the relevant department.
(07-11-2017)
Contact: Meredith McCammond (please use our Contact Us form) or follow us on Twitter: @LITRGNews
Share LITRG news and guidance