Gig economy and tax – did you earn some extra cash during 2016/17 tax year? If so, read this!
⚠️ This is a news story and may not be up to date. You can find the date it was published under the title. Our Tax Guides feature the latest up-to-date tax information and guidance.
Gig economy and tax – did you earn some extra cash during 2016/17 tax year? If so, read this!
Published on 22 December 2017
If you earned some extra cash in the period 6 April 2016 to 5 April 2017, for example by offering rides, making deliveries or selling items online, there are some important tax issues and a forthcoming deadline to be aware of – the 31st January 2018 tax return deadline.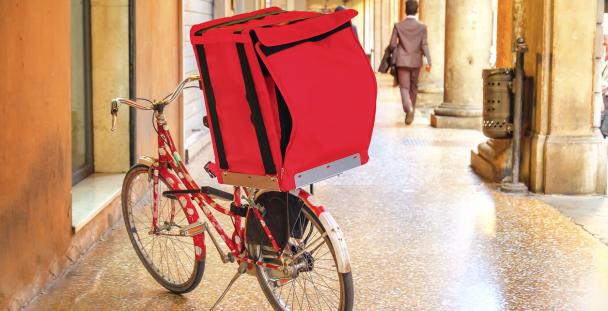 Recent HMRC research suggests that many people who have earned income from the gig economy do not consider it is taxable. But the starting point is that the income derived from such jobs is usually taxable, even if you receive cash as payment or do it as a side job. You can find more detailed information on our website – we direct you to this at the end of the article. But here we tell you the main things you need to know to stay on the right side of HM Revenue & Customs (HMRC) under the following headings:
Starting point
If it is self-employment income…completing a tax return
National Insurance if you are self-employed
Working out what you have to pay tax/NIC on
Ceasing self-employment
Miscellaneous income
Trading allowance
What if I am selling things online/renting out my property?
Where can I get help to prepare a tax return?
Starting point
The first thing you need to decide is whether your income is 'self-employment' income as this will help you determine how you need to declare it to HMRC.
If your activity is regular, organised, done with a view to generating a profit and continues for at least a few months, then this will put you within the realms of 'trading' and thus, self-employment. Income from one-off jobs or very casual work may be taxable as miscellaneous income rather than self-employment income (more on this later).
All the facts and circumstances will need to be considered when deciding the 'nature' of the income.
You can find more information in the GOV.UK guidance.
Following some high-profile court cases, people who work in the gig economy may be treated as 'employees' for tax purposes at some point in the future, but for now, your income is likely to be either self-employment income or miscellaneous income. You can read more about this in our news piece 'What does the Uber judgement really mean'.
If it is self-employment income…completing a tax return
People who have self-employment income are responsible for reporting and paying their own tax and National Insurance contributions (NIC) to HMRC, via the completion of a self-assessment tax return. For the 2016/17 tax year, if you have self-employment income, it will be necessary to complete a tax return even where your total level of income means that there is no tax or NIC due.
Example: Jamie is a student and delivers take away food on his bike for a bit of extra money. He earns £5,000 in the 2016/17 tax year. As this is Jamie's only income, it will not be taxable as it falls below his tax-free personal allowance (£11,000 in 2016/17), however if it is income from self-employment, Jamie must complete a tax return anyway to tell HMRC about it.
You can register for a tax return and complete it online and you usually must submit it and pay anything that you owe to HMRC by 31st January following the end of the tax year in question. So, for the 2016/17 tax year, this will be 31st January 2018. Strictly, you should have registered for a 2016/17 tax return by 5th October 2017, but provided you now meet the 31st January 2018 deadline, there should be no penalties to pay. We tell you more about this and also about HMRC's online tax return service in our news piece 'Second chance for people who miss next week's tax deadline'.
If you already complete a tax return for whatever reason, you should still tell HMRC about your gig economy income by completing the self-employment registration form CWF1 (you do not need to complete this if you are already self-employed) and including it on your tax return.
The tax return form has a section for self-employment income and expenses (more on expenses later). Keeping up-to-date records on your income and expenses from the start is important as it makes it easier to complete your tax return. If you do not keep adequate records or complete your tax return correctly or on time you may have to pay a penalty.
A tax return is a legal document and a reconciliation of all your taxable income and gains. It is important not to leave out any income, no matter how small and no matter whether tax at source has already been operated, e.g. Pay As You Earn (PAYE) tax.
Example: In 2016/17, Rani had a main job in which she earned £20,000 and paid £1,800 in tax through the PAYE system. In the evenings she did a little bit of taxi driving and earned £3,500. She had no other income. Rani's tax return calculation will look something like this:
Employment income £20,000
Self-employment income £3,500
Total income £23,500
Total tax due:
Personal allowance (£11,000)
Balance (£12,500) @ 20% £2,500
Less PAYE already paid (£1,800)
Tax due: £700
From your second year of trading, HMRC may ask you to make payments on account. These are estimates of what your tax bill will be at the end of the year, based on the previous year's return – be sure to set aside enough money to pay them (if you need to). You can find a factsheet looking more closely at payments on account on our website.
National Insurance if you are self-employed
Strictly Class 2 NIC (the type of NIC that self-employed people pay to gain access to the benefits system) are only payable if your profits are over £5,965 (in 2016/17) but you can pay them voluntarily if your profits are below this amount. They were payable at a flat rate of £2.80 per week in 2016/17.
Class 4 contributions are payable at 9% on 2016/17 profits between £8,060 and £43,000 with an uncapped 2% payable on profits in excess of £43,000. Class 4 contributions do not count towards any benefits but you still have to pay them! Both Class 2 and Class 4 contributions are calculated and paid as part of the tax return process.
Example: Jenny began doing cleaning jobs through an online platform on 1 July 2016 and earned £15,000 profit during 2016/17. She has no other income. She should pay 39 weeks' class 2 NIC, i.e. 39 x £2.80 = £109.20. She will also have to pay Class 4 contributions of £624.60 (£15,000 - £8,060 x 9%) and tax of £800 (£15,000 - £11,000 x 20%). Total: £1,533.80. Jenny may also have to make payments on account of her estimated 2017/18 liability (as discussed above).
There you have been both employed and self-employed during 2016/17 there is an annual maximum amount of contributions that is due. So, you may not need to pay full Class 2/Class 4 NICs if you have paid sufficient Class 1 NICs (basically where you have paid Class 1 NICs on £43,000).
The calculation is complex but when you complete your tax return, HMRC will use the information they already hold, along with the information you provide in the tax return, to carry out this calculation for you.
Working out what you have to pay tax/NIC on
Where you have self-employment income, you only pay tax and NIC on your 'profit' – so if your income is £5,000 a year and you have £200 of business expenses, you would only pay tax and NIC on £4,800. When calculating your profit, you can take into account any expenses 'wholly and exclusively' paid out for the purposes of your business, such as car, van or other travel expenses and administrative costs, including mobile phones.
HMRC's help sheet HS222 'How to calculate your taxable profits' contains a useful table of the most common allowable and disallowable expenses.
Vehicle expenses
If you use a vehicle for business, you can claim your actual running costs e.g. fuel, oil, servicing, repairs, insurance, vehicle excise duty and MOT, etc. If you have had to lease the vehicle in the first place then you can claim the monthly cost of the lease too. If you buy the vehicle outright (including via a hire purchase agreement) there are different rules depending on whether it is a car or a van, but you should still be able to claim relief for it, albeit this may be over a number of years, rather than all in one tax year.
You can alternatively use a fixed rate per business mile to compute vehicle expenses instead of keeping detailed records of actual expenditure. This method is intended to make things simpler for small businesses. The amounts to use are:
car or van 45 pence a mile for the first 10,000 miles and 25 pence a mile thereafter
motorcycle 24 pence a mile
cycle 20 pence a mile.
You can only use the mileage rate basis if you apply it consistently from year to year. You can only change to or from an 'actual' basis when a vehicle is replaced. The mileage rate covers the costs of running and maintaining the vehicle, such as fuel, oil, servicing, repairs, insurance, vehicle excise duty and MOT. The rate also covers the costs of buying or leasing the vehicle. So, if a taxpayer uses the mileage rate basis then they cannot claim any additional amounts for these expenses.
If you use something for both business and private purposes, a mobile phone or vehicle for example, you should make sure you have evidence e.g. mobile phone bills or mileage logs, so that the appropriate percentage of business use can be identified.
Example: Keith travels 10,000 miles in his leased car during 2016/17. 7,500 of these miles were for business. If his total leasing and running costs during 2016/17 were £8,000, he could claim £6,000 on an actual cost basis (£8,000 x 7,500/10,000).
Ceasing self-employment
If you ceased your self-employment in 2016/17, you should make sure you tell HMRC this, otherwise they will just assume that your self-employment is ongoing and will continue to expect tax returns from you and for you to continue to pay Class 2 NIC.
You will still need to fill in a tax return for the 2016/17 tax year – the date that you stopped being self employed should be entered on the tax return.
Miscellaneous income
Miscellaneous income is a 'sweep-up' provision and catches income which does not fall within any other category, e.g. employment or self-employment. If you require more information on miscellaneous income, you could look at HMRC's manual.
You will need to tell HMRC about any miscellaneous income payments, but you may not need to complete a tax return if HMRC are able to collect any tax owed another way – e.g. by adjusting your Pay As You Earn (PAYE) tax code (if you have one). You can find the relevant HMRC contact details on GOV.UK.
Reporting the income as 'miscellaneous' will mean that you are not liable to pay Class 2 NIC. Unless enough NIC or NIC credits will be put on your national insurance record any other way, you may wish to consider paying voluntary Class 3 NIC (to obtain another 'qualifying' year on your contributions record). These are quite expensive at around £14 a week, so before committing yourself, you should consider if it is necessary to make them, taking account of how many qualifying years you have already worked and your future potential to make up any gaps. You can check how many qualifying years you have already through your Personal Tax Account.
You can usually pay Class 3 NIC within six tax years so you can delay payment if you are uncertain about your contribution record.
Trading allowance
A trading allowance has been introduced for the 2017/18 tax year onwards to exempt trading and/or miscellaneous income of up to £1,000 per tax year from income tax. This might include income from the gig economy or from selling things online (more on this below). You can find more information about it on our website at 'What is the trading allowance?', but please note that the trading allowance cannot be used in the 2016/17 tax year.
What if I am selling things online/renting out my property?
If you sell things online, you may need to pay tax. The key consideration is whether you 1) regularly sell things you have bought or made specifically to sell on, or 2) whether you occasionally sell things you do not need any more or because you want to clear some space.
If your activity falls under point 1, then HMRC will consider that you are trading and you should complete a tax return like any other self-employed individual. Those running their business from home may be able to claim a tax deduction for an appropriate proportion of home related expenses such as heating, lighting, power, maintenance, cleaning and council tax or use the flat rate simplified expenses (there is more information on our website at 'What business expenses are allowable?')
Even if your online selling does not amount to trading, you may be subject to capital gains tax. Many sales of personal items will be exempt from capital gains tax, but some items (for example, antiques, jewellery and paintings) sold for more than £6,000 could result in a charge. There is a basic guide to capital gains tax on our website.
Renting out an owned asset, e.g. your driveway, your car or your home may also be generating you taxable income – but this will be taxed as property income rather than trading income. People who let part of their home are able to claim the rent-a-room allowance which exempts rent of £7,500 or less from income tax. You can find out more about property income and rent a room relief on our website.
For the tax year beginning 6 April 2017, a similar £1,000 allowance to the trading allowance (see above) is available for property income, this is called the property allowance. This does not apply for the 2016/17 tax year and it is not available to use against income from renting out a room in your house.
Where can I get help to prepare a tax return?
See our website for further information on the self-assessment system for the self-employed including more detail on how to register as self-employed, record keeping, calculating your profit, the trading allowance and payments on account.
We understand that it can be daunting to prepare a tax return and you may want to get some expert help. If you can afford to, you could consult a professional Chartered Tax Adviser. See the Chartered Institute of Taxation's website.
If you are on a low income, you could contact the charity TaxAid for help if you need it. TaxAid offer free, independent and confidential advice on tax matters to UK taxpayers on a low income and who are aged under 60, or who are self-employed.
With the self-assessment online filing deadline fast approaching, HMRC are offering a free webinar to help you complete your self-assessment tax return. They are holding the webinar over several times and dates so you can select the option that works best for you.
You will need to register for the webinar beforehand. You can join, ask questions and leave at any point – no special equipment is needed. To ask questions – use the on-screen textbox and the HMRC representative will send a response.
You can also watch pre-recorded webinars about:
There are also a range of short YouTube videos covering topics such as:
registering for Self Assessment
your first Self Assessment tax return
your self-employed tax return
For the full list of videos and webinars (including dates and times) please go to the GOV.UK website.
(22-12-2017)
Contact: Meredith McCammond (please use form at Contact Us) or follow us on Twitter: @LITRGNews