Any questions? Carers Allowance – can making pension contributions help you qualify?
⚠️ This is a news story and may not be up to date. You can find the date it was published under the title. Our Tax Guides feature the latest up-to-date tax information and guidance.
Any questions? Carers Allowance – can making pension contributions help you qualify?
Published on 5 February 2018
We regularly receive queries via our website. We do not give advice, but we try to signpost sources of further information and support. Some of the replies might be useful to others, so occasionally we will post them anonymously as 'question and answer' news items. We have received questions recently, such as the one below, on how one might be able to keep their Carer's Allowance by making pension contributions.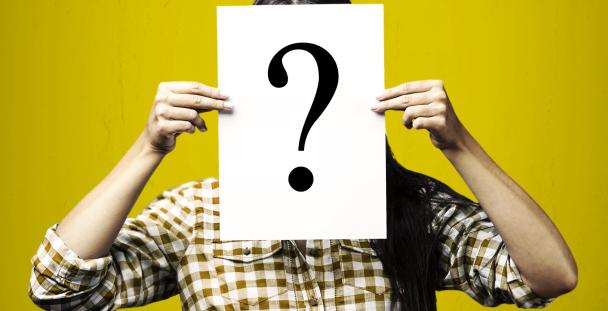 Please note – this is posted as a 'news' item, which means the information and links are not reviewed and updated. You should not rely on it without checking the full facts of your case with a tax or welfare rights adviser.
Question: I am a carer for 35 hours and receive Carer's Allowance. I'm about to start working 16 hours (which means I'll get tax credits) and my wages will be £120 per week. However the Carer's Allowance cap is £116 a week. This seems very unfair. Is there anything I can do? Can I work for less than the minimum wage? Alternatively, someone told me I can make a pension contribution of £9 and keep my Carer's Allowance. But how do I do this? Please help.
Answer: It is not possible to voluntarily accept less than the National Living Wage, but various deductions are available to reduce your income for Carer's Allowance purposes.
Half of any contributions that you make into a work or personal pension can be taken as a deduction from your earnings to help you keep your Carer's Allowance (a £9 contribution into a pension each week would mean a £4.50 deduction from your £120 earnings – taking you just below the £116 threshold).
One way for you to join a pension scheme is via your employer. All employers have to enrol eligible staff into a workplace pension scheme under the auto-enrolment programme. You can find out more about auto-enrolment on our website.
The problem (as set out in our auto enrolment guidance) is that on weekly pay of less than £192, your employer does not need to automatically put you into a workplace pension scheme. However, you can ask that they do this manually.
At the moment the minimum employee/employer contribution rates are set at a very low level and as things stand, a 1% or even a 3% or 5% pension contribution deduction on weekly earnings of around £120 would not translate into a contribution of £9. But once you are in a workplace pension scheme, you can decide to put more into your pension pot voluntarily. This would still count for Carer's Allowance deduction purposes.
Many employers use the 'default' pension scheme set up by government for their workplace pension obligations – NEST (National Employment Savings Trust). As such, you may find it useful to look at NEST's guidance on being able to pay more into your pension scheme than the bare minimum.
Even if you do not decide to proceed with making pension contributions, please do double check our news piece in case there is anything else that can help you remain in payment, such as employment expenses or care costs. At the same time we suggest you seek a benefits review from a welfare rights specialist, such as Citizens Advice or use one of benefits calculators referred to on GOV.UK in case there are other sources of financial support available to you.
Further reading
See our recent response to the Commons Select Committee inquiry looking at employment support for carers in which we raise the problematic Carer's Allowance earnings threshold.
You may want to consider raising this issue with your MP. You can find out how to contact them on the Parliament website.
(05-02-2018)
Contact Us: Meredith McCammond (please use form at Contact Us) or follow us on Twitter: @LITRGNews