Solving the savings conundrum
⚠️ This is a news story and may not be up to date. You can find the date it was published under the title. Our Tax Guides feature the latest up-to-date tax information and guidance.
Solving the savings conundrum
Published on 27 February 2018
The government wants everyone to save. But how easy is it for low-income people to navigate the maze of products? The problems that arise and suggestions for reform were explored in a Chartered Institute of Taxation Fellowship thesis by LITRG volunteer, Kelly Sizer. Here, she summarises her findings.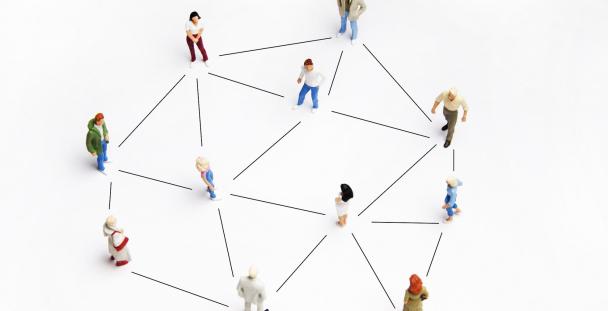 Savings tax issues and their interactions with means-tested benefits have been on LITRG's radar since its formation 20 years ago. The complexity faced by the low-income population has not gone away in that time.
That is not to say that there have not been changes. Quite the opposite! To name but a few, recent years have delivered two 'nil' savings tax rates, automatic enrolment into workplace pensions, pensions 'freedom', the Lifetime ISA and (from October 2018), Help to Save accounts.
However, even a thesis of over 25,000 words could not address all savings complexities. Instead, it focused on pensions (including auto-enrolment), Lifetime ISAs and Help to Save.
What problems do low-income savers face?
One of the great difficulties is that different government incentives are available for different savings schemes and savings goals. These incentives are:
described differently ('tax relief' for pension savings, and a 'bonus' for the Lifetime ISA and Help to Save);
paid at different rates; and
complicated by different strings being attached to when you can take money out and for what purpose.
Even the way in which you might lose out if you breach the savings conditions is described and operated differently, depending on the scheme. For example, you might suffer a tax charge, a penalty or jeopardise entitlement to future bonuses.
For means-tested benefits claimants, deciding on the best savings type is particularly complex.
This is because savings have varying impacts on benefits depending on the product.
The basis of the paper was to ask: if you had £50 a month to save, which scheme should you choose based on your circumstances? How might that investment affect your tax position and your entitlement to tax credits or universal credit?
Example situations used in the thesis reveal that it is extremely difficult to arrive at an easy answer. The paper also discusses various quirks that can cause particular problems. For example:
Those earning less than (or just above) the personal allowance miss out on the benefits afforded to higher earners under pensions net pay arrangements.
Universal credit claimants might be assessed on higher income than is required under the strict wording of the legislation because it appears that in practice only their net pension contribution might be deducted from income, rather than the gross contribution.
Lifetime ISA savers might fall into the trap of thinking that if they make an 'unauthorised' withdrawal (essentially other than to buy a house if they are under 60), they will only lose the government bonus. This is not the case, as the 25% charge on so doing equates to 125% of the government bonus, leaving them worse off.
Those saving in Lifetime ISAs or Help to Save accounts might see their investment actually work against them because the capital is assessed for universal credit purposes.

The self-employed, those with seasonal or fluctuating earnings and those with multiple jobs may be disadvantaged – in various scenarios – when compared with a 'model' employee on a single salary.
At best, the complexity undoubtedly leads to some individuals investing in schemes which are not appropriate for their circumstances. At worst, some may not save at all for fear of making the wrong choice.
What are the solutions?
As might be expected, there are no easy answers. However, one key issue to address is that continual change compounds complexity.
Even changes that would not appear to have an obvious impact on savings can have repercussions. For example, since the thesis was finalised in October 2017, the Scottish Government has introduced new tax bands (taking effect from 6 April 2018). This has a knock-on effect to the tax relief that Scottish taxpayers get on pension contributions. HMRC must surely be scratching its head as to how individuals can either automatically be given, or easily claim, the correct relief.
So what should be done? There would seem to be various options:
The Government could consider not changing the system further. This would leave a raft of complex issues for the low-income saver, but a period of stability would free up time spent by public and private sector bodies in keeping systems and guidance up to date. That time and effort could be redeployed into improving guidance and developing tools to help people make appropriate decisions – that is, to make a complex system 'feel' simpler.
A dedicated 'Savings Minister' could be appointed, whose job it would be to ensure that actions taken across government do not impact adversely on savings policy. Or at least to identify impacts and mitigate them as far as possible, and to ensure that they are properly communicated to savers.
The Government could take a good, hard look at the different savings schemes and ask some fundamental questions, such as why different incentives are given depending on the savings goals. Should there perhaps be a single form of incentivised saving?
The thesis discusses these further in its conclusion and summary of recommendations.
And finally…
Financial guidance is key for those who cannot afford to pay for advice. People need to know how their savings are treated when they pay in, during the lifetime of the product and when coming to draw on them. They also need to be warned of how future changes in circumstances might impact on savings.
With the creation of a single financial guidance body, now would seem to be the perfect time to ensure that in future savers have access to comprehensive guidance on the tax and benefits impacts of different savings options.
Read the full thesis: 'The complexities of government-incentivised savings schemes for people on low incomes (October 2017)'
(27-02-2018)
Contact: Kelly Sizer (please use form at Contact Us) or follow us on Twitter: @LITRGNews