April – a good time for a pay and tax health check
April – a good time for a pay and tax health check
Published on 5 April 2018
On 1 April, National Minimum Wage rates will change; and on 6 April, the new tax year starts. Both of these things mean you may see more money in your pay packet – but beware! You may also have to pay more into your pension pot from 6 April, which will eat into your take home pay. Basically, there is no better time to make sure that you understand what is going on in your pay packet!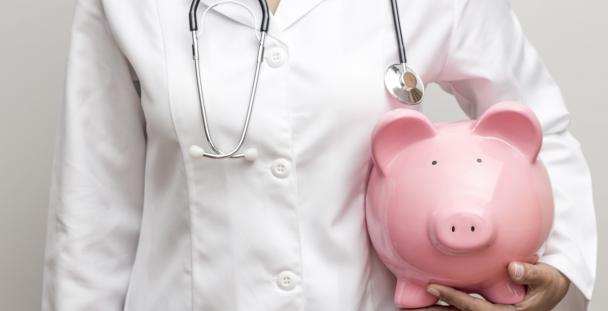 This article covers:
Pay – including information about the minimum you should be paid
Tax – checking your tax deductions for the year just gone and the one ahead
Pension – understanding the impact of increased contributions on your pay
In the final section of this article we look at how all these things come together and answer the key question – will you be better off in your April pay packet than you were in March?
1. Pay
From 1 April 2018, the National Living Wage (NLW) and National Minimum Wage rates (NMW) are:
£7.83 for workers aged 25 and over (up from £7.50 per hour) – this is the NLW
£7.38 for 21 to 24 year olds (up from £7.05 per hour)
£5.90 for 18 to 20 year olds (up from £5.60 per hour)
£4.20 for 16 to 17 year olds (up from £4.05 per hour)
The NMW rate will be £3.70 for apprentices (up from £3.50 per hour). Apprentices qualify for the lower apprentice rate if they are under 19, or still in the first year of their apprenticeship contract.
If your employer provides you with living accommodation, the maximum they can deduct from your pay to cover the cost (from 1 April 2018) is £7 a day or £49 a week.
Pay for minimum wage purposes is the gross pay before deduction of tax and National Insurance contributions (NIC), and before other deductions from pay such as employee pension contributions.
GOV.UK contains basic information about how to work out if minimum wage is being paid. For further information on how the minimum wage should be calculated, including how the accommodation offset works and how things like travelling time, tips and uniform deductions should be dealt with, please see our news piece.
The new pay rate will only affect your pay from the first full pay period beginning on or after 1 April 2018. For example, if you are paid weekly on a Monday to Sunday basis, the first full pay period on or after 1 April 2018 will be the week beginning Monday 2 April 2018. This means that if you work on Sunday 1 April, your pay will be based on the old rates.
You should check your payslip after 1 April 2018; if you do not receive the extra that you are expecting, speak to your boss or talk to ACAS for advice. You should also make sure you are getting all your other minimum entitlements under employment law, for example, holiday pay.
2. Tax
The current tax year (2017/18) ends on 5 April. Employees have tax taken off their pay throughout the year via Pay As You Earn (PAYE). In most cases, this means you pay the correct tax by the end of the year; but not always. Now is a good time to think about whether you will have paid what was actually due for 2017/18.
You can find more information on how to check this from our page 'how do I work out my tax?'.
If, at the end of the tax year, you have not paid the correct amount of tax, HMRC should send you a tax calculation (a 'P800'). Find out more from our P800 factsheet.
Thinking ahead to the new tax year (2018/19), it is important that you check:
your 2018/19 tax code (this tells your employer how much tax free pay you are entitled to each pay day so that they can calculate tax on the rest – for most people this will be £228 if you are paid weekly or £988 if you are paid monthly);
that HMRC have used information about you correctly in working out your tax code;
that your employer is using the correct tax code for you.
Normally HMRC send out new PAYE coding notices around about now. Read our step by step guide to checking your tax coding notice.
Please note that not everybody will receive a PAYE coding notice. For example, you may not receive one if your tax code is just the normal personal allowance (£11,850 in 2018/19, which translates to a tax code of 1185L, or S1185L if you are a Scottish taxpayer and will result in you getting the £228 or £988 weekly or monthly tax free amounts stated above). Most tax codes are based on the personal allowance and they can, with a small adjustment to take account of any increases in the personal allowance, be carried forward into the new tax year.
HMRC have recently started to use information provided by third parties to update employees' PAYE tax codes more frequently, with a view to making any necessary tax adjustments over the balance of the tax year. This can affect your take home pay, so if you notice any changes to your tax code, you should check them carefully. Don't be afraid to contact HMRC if you think the changes are wrong.
3. Auto enrolment
If you have been automatically enrolled into a workplace pension, from 6 April 2018, you will probably be required to increase the amount of your minimum contributions from 1% to 3% of your 'qualifying earnings'. In 2018/19, qualifying earnings are those from £116 per week up to an upper limit of £892 per week (£503 and £3,863 a month).
The table below demonstrates the phases of contribution increases:
| Date effective | Employer minimum contribution | Staff contribution | Total minimum contribution |
| --- | --- | --- | --- |
| Currently until 5 April 2018 | 1% | 1% (0.80% with tax relief) | 2% |
| 6 April 2018 to 5 April 2019 | 2% | 3% (2.4% with tax relief) | 5% |
| 6 April 2019 onwards | 3% | 5% (4% with tax relief) | 8% |

(Note that if your employer contributes the total minimum contribution (5% from 6 April 2018) then you will not be required to contribute anything (unless you want to). If they contribute more than the required employer minimum amount – but less than the total minimum amount – then you only need to make up the shortfall between the total employer minimum and the total minimum contribution).
If the 6 April date falls in the middle of a pay period for you (e.g. if you are paid monthly for the period 1 to 30 April) then your employer may make a pro-rata calculation (i.e. 1% for the period 1 to 5 April and 3% for the period 6 to 30 April) or they may apply the increased rate for the whole of the pay period – you will need to check with them what they plan to do.
If you cannot afford to pay the increased contributions, you may decide to opt out of pension saving. You will be able to cease your active membership of the pension scheme but usually will not be able to claim any contributions back (they will remain in the scheme until your retirement).
You should think carefully about doing this as pension saving is usually a good idea! It may be useful to know that the cost of the increased contributions may be lower than you think if you are on tax credits or Universal Credit (UC). This is because in the calculation of tax credit and UC income, employees may deduct 100% of pension contributions (if they haven't already been deducted). This means that a higher tax credit or UC award might result from the deduction of employee pension contributions from assessable income. For example, UC's 'taper rate' of 63p in the pound means that a £100 pension contribution could result in a £63 increase in your UC award depending on your level of award and circumstances.
Final thoughts
LITRG are a group of tax experts, so we like number crunching. We thought it would be worthwhile to consider what all the changes taken together might mean for your take home pay.
Well the good news is that if you are on the minimum wage, you should still technically be better off in April than you were in March in terms of your take home pay – despite the increase in minimum pension deductions. The hikes in the minimum wage and increase in the tax-free threshold should more than offset the impact of the increase in minimum pension contributions on your pay packet.
We can see this by looking at two payslips – one for March 2018 and one for April 2018, once all the changes have hit. This person receives the age 25 and over NMW rate and normally works 35 hours a week.
March 2018 Payslip
April 2018 Payslip
For those at pay levels higher than minimum wage (who won't necessarily get a pay rise come 1 April) the increase in tax-free personal allowance will not, alone, compensate for extra pension contributions. There are, however, wider benefits to long term saving and you should also remember that you may still get an increase in any benefits you receive, e.g. UC, to account for reduced net pay.
As such, if you are a low paid employee, it is worth considering (if you have not already) whether you might be entitled to any in-work benefits, such as tax credits or Universal Credit to help top up your income. We suggest you seek a benefits review from a welfare rights organisation such as Citizens Advice or use one of the independent benefits calculators referred to on GOV.UK.
(05-04-2018)
Contact: Meredith McCammond (please use our Contact Us form) or follow us on Twitter: @LITRGNews