Had a PPI claim and on a low-income? If so, read this.
⚠️ This is a news story and may not be up to date. You can find the date it was published under the title. Our Tax Guides feature the latest up-to-date tax information and guidance.
Had a PPI claim and on a low-income? If so, read this.
Tax may have been deducted at source from the interest element of the PPI claim. If the tax deduction means that you overpaid tax in the tax year in which you received the PPI compensation payment, you can claim a repayment as set out below.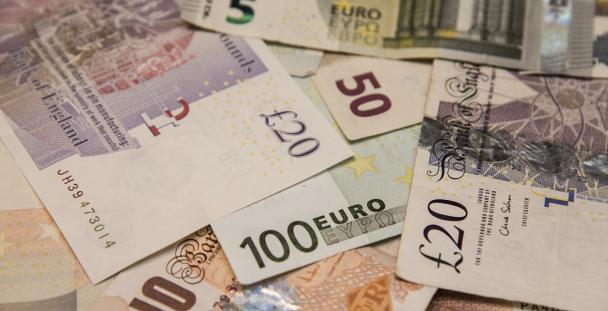 PPI pay-outs are made up of the compensation (which is the refund of the PPI premiums paid and the interest you have paid on those premiums) and the statutory interest on the compensation, at 8% (paid in recognition that you were deprived of your money for some time). It is only the second element, the statutory interest, which is taxable (in the tax year that you receive it). You can find out more about PPI and tax in the HMRC savings manual.
The proportion of your payment which is taxable could be high, depending on how long you paid the PPI premiums for and how long ago. It is not unusual for example to find an interest element of say, £2,000 which, for basic rate taxpayers, means that £400 of income tax is due.
Most of the time, basic rate tax is deducted at source on the interest element of a PPI claim before it is paid to you (this is then passed to HMRC on your behalf), meaning that if you are a basic rate taxpayer and you have already exceeded your Personal Savings Allowance, there is nothing more for you to do.
But what if you are not liable to pay tax on the interest? For example, when combined with your other savings income for the year, the amount is within your Personal Savings Allowance, or if your total taxable income for the year is within your tax free annual allowance – £11,850 in 2018/19. If this applies, then it is possible to claim this tax back.
(If you pay tax at rates higher than the basic rate, then you may need to pay more over to HMRC, e.g. via the completion of a tax return or by having your tax code adjusted. Please see our website for more information on the taxation of savings income (which PPI interest is.))
Form R40
You can make a claim for a tax repayment on your PPI interest using form R40. You can either do this online, or by downloading and printing off a paper form to send by post. You can access the form on GOV.UK, together with instructions about how to complete the form. There is more information about how to make a repayment claim in relation to savings income on our website.
In completing the form R40, you should input the net interest in box 3.1 'Net interest paid by banks, buildings societies etc, purchased life annuities and PPI payments – after tax taken off'. You should then input the tax deducted in box 3.2 and the gross amount in box 3.3.
You may have had other fees deducted from the pay-out, so you should ensure that the amount you are attempting to reclaim is just the tax element. You also need to include on the form any other taxable income that you received in the tax year – including the state pension.
Time limits for making a claim
You normally have four years from the end of the tax year in which the overpayment arose to claim a refund. So, if you received your PPI refund in 2017/18, you have until 5 April 2022 to submit a claim. If the overpayment arose in 2016/17, you have until 5 April 2021 to put in your claim and so on.
How it may affect your tax credits/Universal Credit (UC) award
If you are in receipt of tax credits, do not forget that the interest part of your PPI compensation is treated as income from savings and might affect your tax credits award depending on the amount you receive and what other income you have. The compensation part is not taken into account for tax credits. You can find more information on the GOV.UK website about how income from savings is treated for tax credits.
If you receive UC or other means-tested benefits, then the whole amount received may be treated as capital and therefore you should check with Department for Work and Pensions (DWP) or your Local Authority as to whether your payments will be affected.
Failure to report additional income or capital to the relevant authority can lead to overpayments and possibly a penalty.
(02-05-2018)
Contact: Meredith McCammond (please use our Contact Us form) or follow us on Twitter: @LITRGNews