Having problems dealing with your tax or tax credits? Make sure you tell HMRC you 'Need Enhanced Support'
⚠️ This is a news story and may not be up to date. You can find the date it was published under the title. Our Tax Guides feature the latest up-to-date tax information and guidance.
Having problems dealing with your tax or tax credits? Make sure you tell HMRC you 'Need Enhanced Support'
If you can't understand what you are being told by HMRC or are struggling to resolve an issue with them, HMRC have a team that is specially trained to deal with vulnerable taxpayers and may be able to help. Here we tell you how to access them.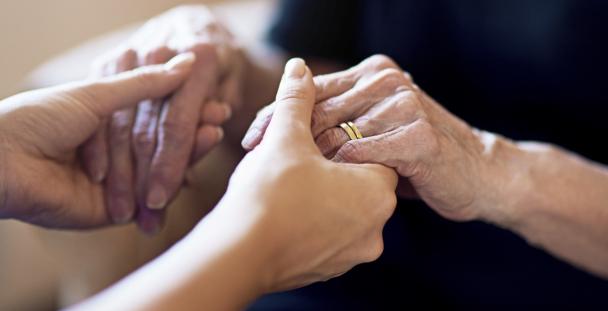 HMRC have a special team who are there to support vulnerable taxpayers that need extra help getting their tax right or claiming their entitlements. Whether this is because of difficulties speaking English, bereavement, a mental health issue, a learning disability, illness, or because an issue has got out of hand and you just don't know where to turn – HMRC are there to help!
What do the NES team do?
The NES team is a small team of specially trained advisers who can spend more time with vulnerable taxpayers and so offer more thorough and personalised service. They do not follow scripts rigidly. They have access to interpreters should one be necessary and can arrange face-to-face meetings, if needed.
The NES team work on a holistic basis, considering all your affairs and have the ability to join things up with other parts of HMRC so you don't have to. This means that solving a problem in one area should not leave another issue festering in the background.
NES try to ensure that you deal with the same member of HMRC staff for a period of time including contact in future years should it be necessary (to complete tax returns each year, for example).
What areas of tax can NES help you with?
Really all areas of tax, but NES advisers have been trained in the following areas:
Income tax, including self-assessment
Capital gains tax
National insurance
Tax credits and child benefit
Tax debts
Soon they hope to expand into other areas such as Corporation tax, IHT and VAT, but for now they will liaise with their colleagues in these areas to get you the help you need.
How taxpayers access the NES team
Taxpayers can access the NES team via the ordinary HMRC helplines – you should tell the telephone adviser about any special circumstances that may be affecting you on either a temporary or permanent basis, in order that they can put you through to the NES team.
The helpline advisers decide, based on their contact with you, whether they need to hand you over to NES. If so, this will be a warm handover to the NES team so that you do not have to explain your circumstances again.
You should not be afraid to ask to speak to a supervisor or manager if you do not feel the adviser understands what you are saying about your circumstances and needs.
There is no direct dial number as HMRC fear the service could get completely overwhelmed.
Taxpayers can however, use an online form to arrange a face to face appointment if they find it difficult to use a telephone (not limited to those who are deaf, hard of hearing or with speech impairments).
Where else can I get help?
If HMRC really can't help and you are on a low income then the two tax charities – Tax Help for Older People and TaxAid, may be able to help in appropriate circumstances.
You can find out more on our website.
(15-05-2018)
Contact: Meredith McCammond (please use our Contact Us form) or follow us on Twitter: @LITRGNews