Any questions? I'm not paying National Insurance in either of my holiday jobs – how will I be affected?
⚠️ This is a news story and may not be up to date. You can find the date it was published under the title. Our Tax Guides feature the latest up-to-date tax information and guidance.
Any questions? I'm not paying National Insurance in either of my holiday jobs – how will I be affected?
Published on 23 July 2018
We regularly receive queries via our website. We do not give advice, but we try to signpost sources of further information and support. Some of the replies might be useful to others, so occasionally we will post them anonymously as 'question and answer' news items. We have received a question recently on what the consequences of not paying National Insurance contributions (NIC) are, both short term and long term, and whether there is anything that can be done to restore any gaps in a contributions record.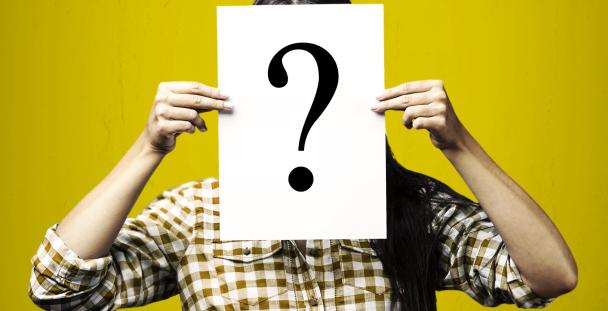 Please note – this is posted as a 'news' item, which means the information and links are not reviewed and updated. You should not rely on it without checking the full facts of your case with HMRC or a tax adviser.
Question:
I have two seasonal part-time (minimum wage) jobs and am concerned I am not paying any National Insurance contributions. Can you tell me what effect this will have both short and long-term and whether there is anything I can do, bearing in mind my salary is low. Thanks
Answer:
The first thing to say is that if you have two jobs, then they are considered separately for NIC purposes. The exception to this is if your employers are connected to each other, for example you work at a supermarket and a petrol station but they are both owned by the same company then you would be treated as having one employer when calculating your NIC. You can read about some of the things you need to think about if you have more than one job, in our factsheet.
If you earn £116 or above in 2018/19 (the Lower Earnings Limit), but below the NIC threshold of £162 per week, you are treated as having paid 'Class 1' NIC, even though you do not have to actually pay it. If you earn £162 or above, you pay NIC at a rate of 12% (up to earnings of £892 per week) and 2% thereafter.
State pension and benefits
Paying (or being treated as paying) NIC through at least one job, helps you qualify for the state pension and certain other contribution-based benefits. You can find out more about the state pension on the GOV.UK website. You will need 35 qualifying years' worth of contributions to get the full amount of the state pension (you should be able to get a pro-rata amount provided you have at least ten qualifying years). You have until you reach state pension age to make those contributions.
A 'qualifying year' sounds as though you might need to have a perfect 52 weeks of working for it to count. In fact, any tax year where you receive a minimum amount of earnings, or Class 1 or Class 3 'credits' (which you receive for example, if you are claiming child benefit for child under the age of 12) can be a qualifying year. There are many different ways to qualify for either Class 1 or Class 3 NIC credits. See GOV.UK for a full list.
The 2018/19 tax year could be 'banked' as a qualifying year provided you have earned the equivalent of 52 x £116 (the LEL) – total £6,032. Any pay periods in which you have earned under the LEL will not count towards the total, so for example if you earn £187.50 a week for 26 weeks of the year, but only £90 a week for the other 26 weeks of the year then although your earnings in total will exceed the £6,032 amount, you will not have a qualifying year as your earnings in weeks where you exceed the LEL only reach £4,875.
Benefits such as contribution-based Jobseekers Allowance and contribution-based Employment and Support Allowance, require, as a precondition to entitlement, that the worker pays (or is credited with) NIC for sufficient length of time during relevant tax years. You can find the precise conditions on the Entitledto website. If you do not qualify for contributions-based Jobseekers Allowance or Employment or Support Allowance because of your National Insurance record, income based alternatives, including Universal Credit in some areas, may be available. Again, see the Entitledto website for more information.
Voluntary contributions
If you do not earn at least the LEL (£116 a week) in any one job, then your earnings will not count towards your NIC record. If this is the case and you do not get NIC credits for any reason, you may want to consider making Class 3 voluntary NIC payments to help protect your contributions record.
These are quite expensive (£14.65 per week for the 2018/19 tax year) and don't give access to as many benefits as Class 1 contributions (i.e. they don't count for Jobseekers Allowance), so before committing yourself, you should consider if it is necessary to make them in light of how many qualifying years you already have and your future potential to make up any 'gaps'.
Someone who has not met the LEL at all during 2018/19 in any one job may need to make 52 weeks' worth of Class 3 NIC to make it a 'qualifying year' at a cost of £761.80. Someone who has worked for part of the year and met the LEL in some weeks, may need to make fewer Class 3 contributions and therefore pay less.
You should consult the NIC office or contact the Future Pension Centre to get an indication of your likely pension at retirement age. You can also check your state pension through HMRC's new Personal Tax Account facility.
You can find out more about NIC credits and making voluntary contributions on our website.
Other considerations
If you do not earn at least the Lower Earnings Limit of £116 per week, you may also struggle to access Statutory Sick Pay or any of the statutory parental pays (e.g. Statutory Maternity Pay), as they require average weekly earnings (usually calculated over the previous eight weeks) to be at the LEL or more. If you cannot access sick pay or maternity pay then Maternity Allowance or other means-tested benefits may be available instead.
If your earnings are low, you should to speak to a welfare rights adviser in one of the local organisations, such as Citizens Advice, where they will be able to go through your circumstances with you and help you see if you are entitled to claim any support, for example tax credits or Universal Credit and also advise you whether you will receive NIC credits with these benefits.
(23-07-2018)
Contact: Meredith McCammond (please use our Contact Us form) or follow us on Twitter: @LITRGNews