How to pay the tax bill shown on your form P800
⚠️ This is a news story and may not be up to date. You can find the date it was published under the title. Our Tax Guides feature the latest up-to-date tax information and guidance.
How to pay the tax bill shown on your form P800
Published on 22 August 2018
Paying your tax should be straightforward, but when it comes to a form P800 bill, sometimes it isn't that easy – even when you have the funds and want to make payment! This short article explains the ways in which you can pay any tax you owe HMRC shown on your form P800.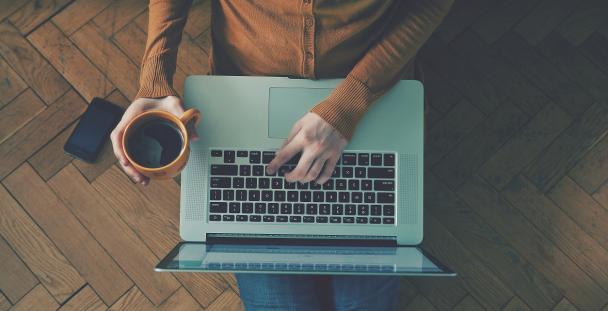 ©shutterstock/A. and I. Kruk
What is a form P800?
Forms P800 are used by HMRC to tell taxpayers when they have paid too much or too little tax.
Forms P800 are usually issued to taxpayers that do not need to complete more formal tax returns. Normally they are issued over the summer months – so they are being issued now for the tax year 2017/18, that ended on 5 April 2018.
These forms show your income from employment, pensions and taxable state benefits (for example the state pension). Sometimes they may include small amounts of other income. They also include the allowances and tax reliefs that HMRC think you are due and a breakdown of what tax you owe against what you've actually paid.
First, check the amount is actually due
You should check your form P800 carefully and our website guidance and factsheet tells you how to do this. If you do not agree the figures, you should contact HMRC as soon as possible and get the figures corrected.
If you are due a refund
If you have paid too much tax and are due a refund, HMRC should issue this automatically by cheque to your home address after a few weeks, but if you want it sooner, you can arrange for it to be paid direct into your bank account by providing details through your personal tax account.
How to pay any tax due to HMRC
If you haven't paid enough tax, if possible, HMRC normally arrange to collect the extra tax you owe by making an adjustment to your Pay As You Earn (PAYE) tax code applied by your employer or pension provider to current income. The form P800 should make this clear if this is happening. This change to your tax code will increase the amount of tax you pay, over and above what you normally pay, until the tax debt is cleared. Often HMRC aim to collect debts in this way over the course of the remainder of the current tax year. But if the change in the tax amount would cause you hardship, you should contact HMRC to make other arrangements to pay the tax – for example you might ask that the debt be collected from your pay or pension over a longer period of time. You can read more about this on our website. If the outstanding tax is more than £3,000, HMRC may make alternative arrangements to collect the tax due.
If HMRC cannot collect the debt through your tax code, e.g. because you no longer have a source of income that PAYE is applied to or because you have left the country, HMRC is likely to ask you to settle the tax due by making a direct 'voluntary' payment and will send you a payslip. (The word 'voluntary' is used by HMRC because strictly, they cannot make you pay a P800 debt. However, people who do not end up paying a P800 debt through their tax code or by making a direct 'voluntary' payment, will usually find themselves being issued with an assessment by HMRC giving them more powers to collect the debt, including via debt collectors.)
You can use the payslip to make payment by cheque, postal order or bankers draft through the post.
Pay by personal cheque
Not all banks issue cheque books as standard anymore, however you should be able to request a cheque book if you need one, depending on the type of bank account you have. Your bank will be able to advise you further. You would then send this personal cheque to HMRC with the paying in slip.
Pay by postal order
You would need to go into the post office and ask them for a 'postal order' which you would then send to HMRC along with the paying in slip. You can only get postal orders up to £250, so you may need to ask for more than one. There are also fees associated with postal orders, which are described on the Post Office website.
Pay by bankers draft
A bankers draft is a cheque written out by your bank. Most banks offer these and our understanding is that fees are usually around £10-£20. You can read more about bankers drafts on the Money Advice Service website.
Are there any other options?
Alternatively you may be able to make an online payment through your personal tax account. Your P800 will tell you if you can pay the tax you owe online.
In order to access your personal tax account, you need to prove your identification – usually via the Government Gateway – you can find more information in our website guidance. Once you have accessed your personal tax account you can pay the amount due using a debit card.
We recognise that the available payment options for P800 debts are very restrictive and can make it very difficult for some people to pay, even if they want to. But HMRC's systems are just not set up to deal with other methods for P800 debts, e.g. payment via online banking, at the moment.
If this makes it difficult for you to pay we suggest that you contact HMRC and explain the situation. You may also find some helpful information on our website.
(22-08-2018)
Contact: Gillian Wrigley (please use our Contact Us form) or follow us on Twitter: @LITRGNews