Use Pension Awareness week to look at your retirement finances
Use Pension Awareness week to look at your retirement finances
Published on 12 September 2018
This week is Pension Awareness week (10 to 15 September 2018). It is easy to put off thinking about your pension but that could cost you a lot of money. Also pension scams are becoming more prevalent and you need to be vigilant to avoid these.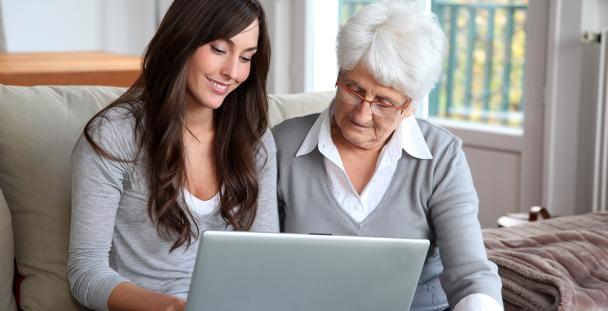 What should I do?
Consider what pension schemes you may be part of. This will include schemes set up by employers or maybe by yourself. It's a good idea to keep hold of the relevant paperwork and keep it in one place. Don't forget you may also get a state pension.
I think I've lost the paperwork relating to a pension scheme. How can I find it?
The government runs a service to help you find this. You can find details on GOV.UK.
I've got my paperwork together but I don't understand it. What do I do?
If you're a member of a scheme set up by your employer, they should be able to give you more details and explanations or be able to refer you to a scheme administrator, for example.
For other pension schemes, including anywhere your employer can provide no further help, you can find general information at the Pensions Advisory Service, who will also answer queries you may have. Note that they won't be able to give you advice but will be able to explain any terms you don't understand.
You may also find the government information on your pension and workplace pensions useful.
My employer wants to auto-enrol me in a pension scheme. Do I have to join?
You don't have to join, but your employer has to make contributions to the scheme that are additional to the contributions you make – and the government provides tax relief to taxpayers on the contributions they make, so you may lose out by choosing not to join.
I'm over 50 and want to understand my pension options. Who can help?
While they won't give you advice, Pensionwise can provide you with free guidance and may help you work out what additional advice you may need.
You can pay to get advice from an Independent Financial Adviser. Make sure you have all your paperwork together before you contact them as they will be unable to give you proper advice without understanding your full financial position. You may find an organisation like the Society of Later Life Advisers can help find you an appropriate adviser.
What is the best way for me to access my pension savings funds?
We cannot give advice in this area. Remember that at least some of the pensions savings you access is likely to be taxable. And the additional income or capital you receive may also affect any state benefits you are claiming or could claim. You should consult an independent financial adviser.
How do I know how much state pension I will receive?
You can check this on GOV.UK.
I've been contacted and told I can access all of my pension funds. Is that right?
Depending on your age, that may be possible although it could be very costly in tax terms and it may affect the benefits you receive. But you need to be alert that this may be a scam. The best way of preventing being sucked into a scam is to take independent financial advice. If someone contacts you out of the blue, this might point to it being a scam so be very careful.
Also, remember that your pension fund is supposed to provide income throughout your retirement.
You can read about this topic on our website.
I don't think I'm going to have enough money in retirement. What should I do?
The first thing is not to panic. You've taken the first step by taking a proper look at your finances. If you are close to retirement, you should contact Pensionwise and ask for guidance. On the other hand, if retirement is some time away, you now have the opportunity to reconsider the savings you are making towards retirement. At the moment, pensioners on low incomes may receive other state benefits but, of course, you cannot rely that those will still be available when you retire.
(12-09-2018)
Contact: Gillian Wrigley (please use our Contact Us form) or follow us on Twitter: @LITRGNews
Share LITRG news and guidance