Any questions? My employer owes me pay arrears – how should these be taxed?
⚠️ This is a news story and may not be up to date. You can find the date it was published under the title. Our Tax Guides feature the latest up-to-date tax information and guidance.
Any questions? My employer owes me pay arrears – how should these be taxed?
Published on 24 October 2018
We regularly receive queries via our website. We do not give advice, but we try to signpost sources of further information and support. Some of the replies might be useful to others, so occasionally we will post them anonymously as 'question and answer' news items. We have received a question recently on how arrears of pay made by employers should be taxed.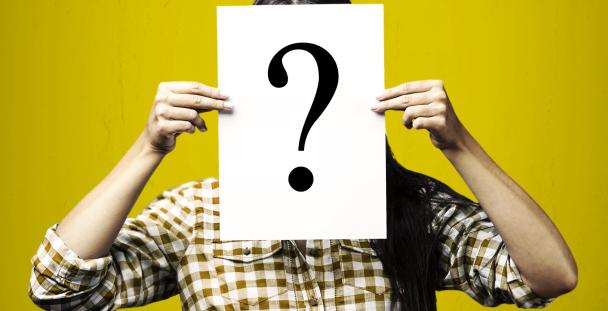 Please note – this is posted as a 'news' item, which means the information and links are not reviewed and updated. You should not rely on it without checking the full facts of your case with HMRC or a tax adviser.
Question:
I'm on a zero hours contract and my employer has not been paying me any holiday pay – going back to 14/15!
I realise now this is wrong and have asked them to backdate my holiday pay, which they have agreed to. The total comes to about £2,650. If they pay me this in one lump sum this tax year it will take my earnings this year to about £14,000 so I would be due to pay tax on £14,000 - £11,850 = £2,150 x 20% = £430.
Had I have been paid my holiday pay each tax year it was due, I would not have paid any income tax as I did not earn anywhere near the tax free personal allowance in any of the years. Is there any way I can avoid paying tax on this £2,650? i.e. can my holiday pay that I was not paid be back dated to each previous tax year?
Answer:
The taxation of pay arrears is quite confusing – the treatment depends on why the arrears have arisen.
Very broadly, if they have arisen because there has been a breach of employment law (e.g. the holiday pay rules, minimum wage rules, or equal pay rules) then HMRC guidance confirms that the tax is due on the arrears in the year of entitlement not the year of payment.
The situation would be different if, for example, you successfully negotiated an 'ex gratia' (or voluntary) pay rise which is then backdated. As there was no legal obligation for your employer to give you the pay rise in the first place, the amount would be fully taxable in the year you receive it, rather than in any early tax years.
People on zero hours contracts are entitled to holiday pay under the law (see the ACAS website for further information). This means that your holiday pay arrears should be allocated back to the tax year to which they relate and you should pay tax on them as if they were paid to you in that year. If your total earnings in each tax year, including the holiday pay arrears, were below the personal allowance then no income tax will be due on the holiday pay.
Even so, your employer will very probably operate Pay As You Earn (PAYE) tax at the time they pay your lump sum and in a way that means you will have some tax deducted (this is in line with HMRC guidance, so they are not necessarily doing anything wrong by doing this). As such, you will need to claim a refund of that PAYE tax from HMRC.
You should contact HMRC National Insurance Contributions and Employer Office at HMRC, BX9 1AS, (this is the extent of the address, it is not typo!) to ask them to assess the arrears on the proper basis. You should provide them with all of the background information you have provided us, details of the amount received and when (and the amount of PAYE tax deducted) and draw their attention to the guidance in the PAYE manual above.
Please note that the rules are a bit different for National Insurance (NIC) – it is calculated on the basis of the year the payment is made only: it is not related back to prior years. Therefore it is likely that some NIC will be correctly deducted from the holiday pay arrears when they are paid to you.
However this treatment can save you money as depending on what other income there is in the pay period, some of your arrears may only be liable for 2% NIC, as compared to 12%. (You can read more about how NIC works for employees on our website.)
Finally, you should be aware that such lump sum payments may impact any benefits or tax credits you receive. Non-declaration could lead to overpayments or even a penalty, so it is vital that you tell HMRC/DWP/Local Authorities etc. about any holiday pay arrears as soon as possible (even if the authorities then go on to disregard the increase in income for whatever reason).
(24-10-2018)
Contact: Meredith McCammond (please use our Contact Us form) or follow us on Twitter: @LITRGNews