Budget October 2018 – is austerity really coming to an end?
Budget October 2018 – is austerity really coming to an end?
Published on 31 October 2018
The Chancellor's Budget 2018 was fairly light on major tax announcements. The key theme was that the hard work of the British people is paying off, and that as a result austerity is drawing to an end. The Chancellor said that he wanted to ensure a positive future for the UK by investing in public services, supporting business and improving living standards.
We have examined all of the Budget announcements, to see how they will affect those on low to modest incomes. We explore some of the key facts and figures below.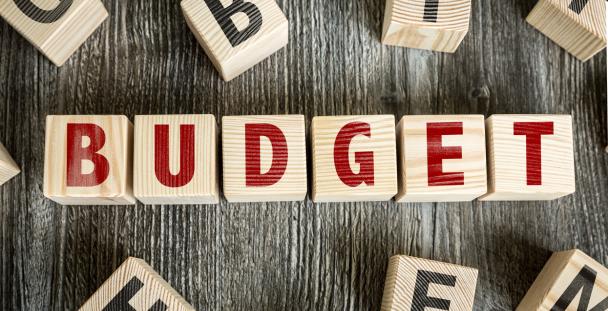 Increases to the Personal Allowance and Higher Rate Threshold
The Chancellor announced that the personal allowance will increase from £11,850 to £12,500 from 6 April 2019 and the UK higher rate threshold will increase to £50,000 (from £46,350). This meets a government manifesto commitment one year earlier than planned. For many, this is a welcome announcement as it will mean they have more cash in their pockets, however it does little to help those on the lowest incomes.
Those already earning under the current personal allowance of £11,850 will gain nothing from this change. Those earning above £11,850 may benefit, but by how much depends on whether they receive tax credits or other means-tested benefits such as universal credit or housing benefit.
Taxpayers who claim no benefits and tax credit claimants who have income above £11,850 should see the full benefit of the increase in personal allowance – making them £130 a year better off. However, those with incomes above £11,850 who are receiving universal credit will most likely see a reduction in their benefit. This is because universal credit, like other means tested benefits, is based on net income (after tax and national insurance have been deducted). As the amount of tax they pay reduces, their universal credit award also reduces. Instead of gaining £130 a year from the increased personal allowance, they will only gain overall by £48.10 as their universal credit will be reduced by £81.90. In other words, they only gain 37% of the benefit of any increase in the personal allowance.
In order to help those on the very lowest incomes, another option would be to increase work allowances in universal credit. This is the amount that claimants can earn before their benefits start to be withdrawn. Increasing work allowances helps those on the lowest incomes who currently see no benefit from any increase in the personal allowance and provides a valuable work incentive (see Universal Credit changes below).
Universal Credit changes
The Chancellor announced another package of changes to Universal Credit following growing concerns that the system is leaving people in hardship and not working as well as it should.
Firstly, the work allowance for households with children and some people with disabilities will be increased by £1,000 per annum from April 2019. The work allowance is the amount that people can earn before their Universal Credit is affected. The announcement says that this means 2.4 million households will keep an extra £630 of income each year, although the measure fell short of reversing the previous cuts to work allowances and means not all working claimants benefit from the change.
Also, from October 2019, the maximum rate at which deductions can be made from a Universal Credit award are to be reduced from 40% to 30% of the standard allowance and from October 2021, the period over which advance payments of Universal Credit will be recovered will increase from 12 to 16 months.
The de minimis limit for surplus earnings will remain at £2,500 until April 2020 (originally April 2019) when it will reduce to £300. This is the amount you can earn above the point Universal Credit is tapered to nil without being subject to the ridiculously complex surplus earnings rules.
Following the move to allow Housing Benefit claimants to receive a run-on Housing Benefit payment (providing a fortnight's worth of support) when they start to claim Universal Credit, the Chancellor announced that, from July 2020, the government will extend this provision to cover the income-related elements of Jobseeker's Allowance and Employment and Support Allowance, and Income Support. The detail is currently unclear on whether this measure will be restricted to those under the formal migration exercise or whether it will apply to those who naturally migrate from the relevant legacy benefit to Universal Credit, as is the case with the current Housing Benefit run-on payment.
The minimum income floor will now apply to all gainfully self-employed UC claimants after a 12 month grace period. This measure will be effective from July 2019 for those who are 'managed migrated' to UC by DWP and from September 2020 for claimants joining UC as a result of a change of circumstance. Currently, the MIF applies to all new UC claimants unless they are within the first 12 months start-up period of their business.
Housing Benefit
The Chancellor announced that the timetable for transferring rent support, for those who have reached their qualifying age for state pension credit, from Housing Benefit to Pension Credit has been revised. The transfer of rent support from Housing Benefit to Pension Credit will be delayed by three years, to ensure that this transfer aligns with the full implementation of Universal Credit.
Parental Bereavement Leave
The Chancellor announced a new statutory entitlement to two weeks of leave for employees who suffer the death of a child under 18, or a stillbirth after 24 weeks of pregnancy. Employed parents will also be able to claim pay for this period, subject to meeting eligibility criteria. This entitlement will come into force in April 2020.
New Enterprise Allowance
The Chancellor confirmed that the New Enterprise Allowance scheme, which provides support and mentoring for benefit claimants who are looking to start or develop their business and which was contracted to end in March 2019, will now continue beyond April 2019.
National Minimum Wage and National Living Wage
The Chancellor announced that the minimum wage rates, to apply from 1 April 2019, are:
National Living Wage (NLW): £8.21
21-24 Year Old Rate: £7.70
18-20 Year Old Rate: £6.15
16-17 Year Old Rate: £4.35
Apprentice Rate: £3.90
Accommodation Offset: £7.55
However, after interactions with a workers' tax, National Insurance (NIC) position, and related tax credits and welfare entitlements have been considered, some workers will not feel the full benefit of the rise
It is also important that people who are paid at slightly more than the relevant minimum wage rate understand that an increase in the minimum wage rate may affect their ability to salary sacrifice for things like childcare vouchers, as a salary sacrifice arrangement cannot reduce an employee's cash earnings below the appropriate minimum wage rate.
Off-payroll working reform: extension to the private sector
The Chancellor announced the extension of off-payroll working 'IR35' rules to the private sector, following a consultation earlier in 2018. Similar off-payroll working 'IR35' rules already apply to the public sector. HMRC have said that they will not look at prior IR35 compliance as a result.
Under the changes announced, medium and large businesses will become responsible for assessing an individual's employment status. There will be an exception for small businesses, alleviating them from the huge administrative burdens that come with the changes that even large public sector bodies seem to struggle with.
VAT registration threshold
The Chancellor announced that there is to be no uplift in the VAT registration threshold for a further two years, and so this means the threshold will remain at taxable turnover of £85,000 up to at least April 2022.
As there has been no increase in this threshold since April 2017, in real terms this means more businesses are finding themselves coming within the scope of VAT. Not only will these businesses need to get to grips with how the VAT system works, they will also need to become familiar with HMRC's new VAT regime, Making Tax Digital for VAT, which comes in from April 2019.
Following the consultation on the design of the threshold, the government intends to look again at the possibility of introducing a smoothing mechanism once the terms of Brexit have been clarified.
Rent-a-room relief
The government recently consulted on the rent-a-room scheme but decided to leave the scheme unchanged, other than to take steps to clarify the purpose of rent-a-room relief, which is to support those with spare rooms to take in lodgers.
Legislation introducing a 'shared occupancy test' was to be included in the Finance Act, however there was an announcement in the Budget that following a consultation on the draft legislation, to maintain the simplicity of the system, the government will not include legislation for the 'shared occupancy test' in Finance Bill 2018-19.
This appears to be in response to fears that the new test will add unnecessary complexity to the tax system and has other shortfalls, particularly around how shared occupancy can be proved. It is unclear whether this is merely a deferral or whether the legislation has been shelved altogether.
Capital allowances
The special rate of writing down allowances for capital allowances purposes is to reduce from 8% to 6% from 6 April 2019. This rate applies to cars with higher CO2 emissions amongst other things, and so this could be relevant to the self-employed who claim capital allowances in respect of expenditure on older vehicles. Any expenditure on or after 6 April 2018 on cars with CO2 emissions of more than 110g/km must be allocated to the special rate pool. (For expenditure between April 2013 and April 2018 those with CO2 emissions of more than 130g/km had to be allocated to the special rate pool.)
Business rates and furnished holiday lettings
The government intends to review the criteria that determines whether self-catering properties and holiday let accommodation become chargeable to business rates or council tax, as there is a concern that some property owners reduce their overall liability by falsely declaring that the property is available to let.
Pensions
The Budget confirms that the DWP will consult later this year on the detailed design for Pensions Dashboards, enabling an individual to see all their pensions savings in one place.
This winter, DWP will publish a paper setting out the government's approach to increasing pension participation and savings persistency among the self-employed. Sitting alongside automatic enrolment for employees, this should help build financial security for retirement.
ISA 2019/20
The ISA annual investment limit will remain unchanged at £20,000 for 2019/20. The limit for Junior ISAs will increase to £4,368 a year.
Child Trust Funds
The Chancellor announced that the government will publish a consultation in 2019 on draft regulations for maturing Child Trust Fund accounts. The annual subscription limit for Child Trust Funds for 2019/20 will be uprated in line with CPI to £4,368.
Premium Bonds
Premium bonds will be available for a lower minimum investment of £25 and the range of people able to gift such premium bonds to a child will be increased.
Capital Gains Tax
The capital gains tax annual exempt amount will increase from £11,700 for individuals and personal representatives and £5,850 for most trustees of a settlement, to £12,000 and £6,000 respectively with effect from April 2019.
The government intends to make two significant changes to the capital gains tax rules that come into play when an individual sells their home that could have a detrimental impact on those struggling to make ends meet. The government will consult on these changes.
One of the changes is to letting relief. Until now, this has been available to anyone who lets out a property that has previously been their home and can exempt gains up to £40,000 from capital gains tax. From April 2020 the government will reform lettings relief so that it will no longer be available to anyone who lets out their home unless they live there along with the tenant.
The other change is that the final period exemption will be reduced from 18 months to 9 months. There will be no changes to the 36 months final period exemption available to disabled people or those in a care home. Broadly speaking we have some concerns about the reduction of the 18 month period to a 9 month period, particularly given the number of migrant workers who may leave the UK after Brexit.
Trusts
The government intends to publish a consultation on the taxation of trusts, with the aim of making the taxation of trusts simpler, fairer and more transparent.
Income tax treatment of social security income
The government has confirmed that it will introduce legislation to confirm the income tax treatment of nine new and existing social security benefits. These include five new benefits that the Scottish government is introducing, and in particular the Carer's Allowance Supplement, the first payments of which were made in September 2018.
Conditionality and the hidden economy
Following a consultation on public sector licensing to which LITRG responded, the government will consider legislating at Finance Bill 2019-20 to introduce a tax registration check linked to licence renewal processes for some public sector licences. Applicants would need to provide proof they are correctly registered for tax in order to be granted licences. The idea is that this would make it more difficult to operate in the hidden economy, and help to level the playing field for compliant businesses.
Breathing space for people in debt
It was also announced yesterday that the government will be consulting on the design of a scheme to help those with problem debt, following a call for evidence in 2017. The scheme will incorporate the implementation of a period of breathing space for the debtor and also the opportunity to enter into a statutory debt repayment plan, thereby fulfilling a 2017 Conservative Manifesto pledge. We will be responding to the government consultation on the scheme in due course.
Credit unions
While not a tax matter, as such, we are pleased to see that the government intends to promote the use of credit unions by introducing a pilot of a new prize-linked savings scheme. For those on low incomes saving can be very difficult, but the advantage of saving with a credit union is that it can enable the individual to access loans from the credit union at a manageable interest rate, thus helping with overall financial security.
Training and Apprenticeships
Instead of introducing tax-relief on training self-financed by individuals that was the subject of a consultation earlier this year, the government is introducing a National Retraining Scheme. The intention is to help people identify work opportunities in their area, and to provide state-of-the-art courses combining online learning with traditional classroom teaching to develop key transferable skills. The existing tax reliefs available for training paid for by an employer or paid personally continue.
In addition, £20m is set aside to fund skills gaps in the Greater Manchester area. Some of this funding will be matched with expenditure made by employers.
Employers are to have an increased role in the apprenticeship programme, so employers can develop the skills in their apprentices that they need to succeed. Some employers will be able to use part of the apprenticeship levy they pay to be used for apprenticeship training in their supply chains. Extra funding has also been made available to identify gaps in the training provider market, enabling new, higher-quality employer-designed courses to be made available from September 2020.
Various other measures were introduced in an attempt to ensure that all school leavers are given a genuine choice between high-quality technical, vocational and academic routes in a system accessible to all.
Reform of penalties
The government consulted in 2018 on draft legislation for new late payment and late submission sanctions. While the government remains committed to the reform, it has announced that to allow for more time to consider further the communications needed for successful implementation, it will not legislate in Finance Bill 2018-19 for these changes, rather it intends to legislate in a future Finance Bill.
The expectation was that the reforms would be introduced from April 2020, but it is now likely that they will take effect from April 2021 at the earliest. We expect the government to provide notice before these measures are implemented.
Net pay arrangements for pensions
LITRG had been hoping that the Chancellor would address the net pay pension problem for low earners in his Budget, particularly as the raising of the personal allowance means that more people than ever will be affected.
LITRG made a Budget representation about the net-pay anomaly affecting lower-paid earners. The inconsistency in the tax rules means that many people on low incomes could be losing out on tax relief on their pension contributions.
The problem will be compounded by the increase in the personal allowance to £12,500 from 6 April 2019 and the scheduled increase in the minimum pension from 3% to 5% at the same time, which will mean that the financial hit to those affected will be larger.
As a result, the minimum pension contribution for someone earning £12,500 in 2019/20 will now cost them £323.40 rather than £258.72, because they will no longer get any tax relief (this assumes that the Qualifying Earnings limit remains at £6,032 in 2019/20).
LITRG's Budget representation included a possible 'solution' to the problem. The government appears to be leaving this matter in the hands of employers to do something about, since if they adopt relief at source pension arrangements, all workers will enjoy tax relief on their pension contributions, whether or not they are taxpayers.
Conclusion
While LITRG welcomes a number of the announcements in the Budget, for example the changes to Universal Credit, we think many of these could have gone further. Moreover, there have been several missed opportunities, not least the failure to take note of LITRG's Budget representation on net pay arrangements for pensions.
There are also some announcements that cause us concern, including those in relation to capital gains tax on residential property. In addition, the headline-grabbing increases to the Personal Allowance do not assist those on low incomes to the extent claimed, in particular those in receipt of Universal Credit, and those paying pension contributions under net pay arrangements.
This, along with the National Minimum Wage interactions mentioned above, highlights the complexity faced by low income individuals in trying to understand whether they are better off and, if so, by how much, as a result of yesterday's Budget.
(31-10-2018)
Contact: Joanne Walker (please use our Contact Us form) or follow us on Twitter: @LITRGNews