LITRG launch factsheet to help care workers understand their minimum wage, tax and tax credit positions
⚠️ This is a news story and may not be up to date. You can find the date it was published under the title. Our Tax Guides feature the latest up-to-date tax information and guidance.
LITRG launch factsheet to help care workers understand their minimum wage, tax and tax credit positions
Published on 19 December 2018
Care workers can face some real challenges when it comes to understanding their minimum wage, tax and tax credit positions, as these can be very complex due to the nature of care work and the travel patterns involved. Our new factsheet gives an overview of some of the main issues and explains where to get further help.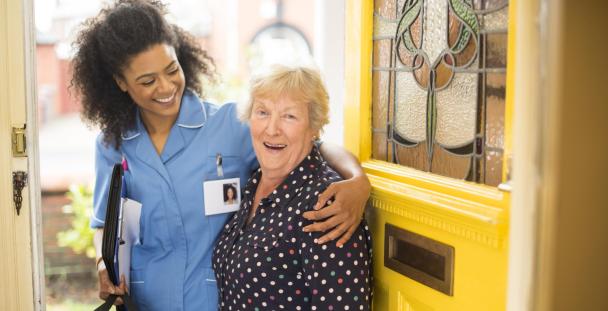 In 2018, we published a report 'Care workers – challenges of the tax and benefits system', which built upon some of our previous work in this area and draws attention to parts of the various systems that currently present challenges for care workers.
Care workers are grappling with multiple issues that impact on their minimum wage, tax and tax credit positions, that are not only problematic within themselves but that also overlap and interact. These include low pay, difficult and technical minimum wage rules that are not easy to use or apply given their typical terms and conditions, non-payment of travel time and expenses, fluctuating hours and incomes and so on.
We recommended changes to the various systems in our 2018 report. While we still think that systemic changes are required in the long term to bring about sustainable improvements for care workers, we also know that care workers need practical help to inform, navigate and protect themselves now.
The new 'Minimum wage, tax and tax credits help for care workers' factsheet offers information and guidance on a number of areas in which care workers are likely to face issues, including:
Whether travel time counts as hours worked for minimum wage purposes
Deductions that can be made when working out pay for minimum wage purposes
What happens for minimum wage purposes if an employer pays differing rates for contact time and travel time or if calls are cut short or overrun
What to do if you are being underpaid the minimum wage
How minimum wage arrears are treated for tax and National Insurance purposes
Whether tax relief is available for unreimbursed costs incurred by care workers
How Working Tax Credit (WTC) and universal credit works for care workers
It also includes helpful 'real-world' worked examples and links to more help. The new factsheet supplements the information and guidance that already exists in the 'Issues for paid care workers' part of our website.
We hope that this factsheet will make a real difference to care workers and that in time it will lead to better employer practices within the sector.
If you are a care worker and find the factsheet useful, please do share the factsheet amongst your colleagues. If you feel it would be beneficial for LITRG to expand on any of the areas covered or if you do not think we have covered what you wanted to know, or would like to tell us of your experiences so we might learn and try and get things changed, please do contact us.
(19-12-2018)
Contact: Meredith McCammond (please use our Contact Us form) or follow us on Twitter: @LITRGNews