Filing your tax return online for the first time? Be clear on the registration process
⚠️ This is a news story and may not be up to date. You can find the date it was published under the title. Our Tax Guides feature the latest up-to-date tax information and guidance.
Filing your tax return online for the first time? Be clear on the registration process
Published on 28 December 2018
If you want to submit your tax return online, did you know that in addition to being registered for Self Assessment, you may need to set up an online Self Assessment account with HMRC as a separate step? Here we explain the process.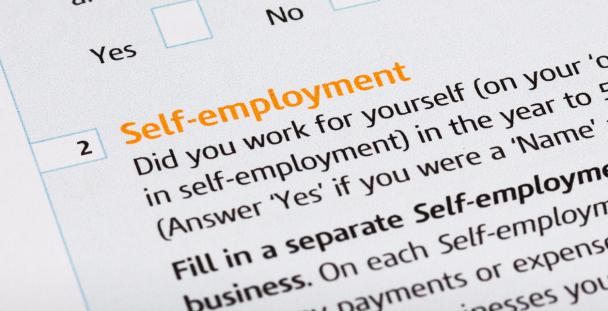 HMRC's online Self Assessment service is quite user friendly but getting access to it can be confusing. If you are registering as self-employed with HMRC for the first time, they will register you to be able to use their online Self Assessment service at the same time (although you will still need to 'activate' it, see below).
But for everyone else, including those who already complete a tax return but have previously submitted them on paper, if you want to file your tax return online, you will have to set up an HMRC online Self Assessment account as a separate step.
The most common way of doing this is through the 'Government Gateway' portal. Our website guidance takes people, step-by-step, through the process of setting up an online Self Assessment account in this way.
If you already have a Government Gateway User ID and password because you have used another HMRC online service in the past (e.g. applying for a tax refund) or because you have used a service provided by another part of Government, e.g. the DVLA, then you should be able to use those to sign up to HMRC's online Self Assessment service. But you will still need to enrol into and 'activate' the service before you can use it, using a code you will be sent in the post. The process of having a code sent to you in the post etc. can take up to 20 days, so you shouldn't leave it all to the last minute.
If you have a Government Gateway account but have lost or forgotten your User ID and/or password – then you can find more guidance on what to do in our website guidance (linked to above). Here you will also find information about how to access HMRC's online Self Assessment system via the other Government portal – GOV.UK Verify.
Government Gateway – Security features
If you have never accessed any of HMRC's services online before (or it has been a long time since you have), you should be aware that have HMRC introduced a couple of extra layers of security checks into the Government Gateway sign in process, in response to identity theft concerns.
In addition to giving your name and email address and creating a password, you will be asked to give a mobile telephone number or a landline so that you are able to complete a process called 2-Step Verification. This involves an access code being sent as a text message to your mobile phone or a voice message to your landline every time you sign in.
But what if you have access to neither a mobile or a landline? If you have a tablet like an IPad, then you can download an HMRC app and have the access code sent there. If you only have a computer or laptop then this will be no good to you.
Instead, we understand from HMRC that it should be possible to use other TOTP (Time-based One Time Password) apps to generate the codes needed – some of which can be installed on a computer/laptop. Or you could try accessing HMRC's Self Assessment online services via GOV.UK Verify – you'll have the option of having a code sent to your phone each time you want to access your account or of printing off a list of ten codes up front – you can use each code once (when you are near the end of the list, you can print more off).
HMRC customers are now also asked to input identity information – when they set up a new account or the first time they try and access their existing account following the introduction of the new checks.
You will be given a choice of documents you want to answer questions about: Payslips, UK Passport or P60. If you do not have any of these document you will be asked other questions about matters gleaned from your credit reference file – e.g. about your mortgages, loans, bank accounts, phone contracts, known addresses, etc.
If you aren't able to answer the questions, or HMRC doesn't hold enough information to be able to identify you, you need to discuss next steps with HMRC. For help with problems signing in, you could try HMRC online services on 0300 200 3600 or to discuss how you should submit your tax return outside their online system, you should call the Self Assessment helpline on 0300 200 3310.
Limitations of HMRC's online services
Please be aware that you cannot use HMRC's online Self Assessment services to file a tax return with non-resident or certain other supplementary pages. If this applies, you will either need to use commercial software or ask an agent to complete and file your tax return for you.
In terms of commercial software, you can check HMRC's list of suppliers for some options that HMRC have tested and are recognised by HMRC. HMRC list the software products in alphabetical order and update the list regularly. They do not recommend one product over another and will not be responsible for any loss, damage, expenses or cost that arises from you using software mentioned on their site.
If you want to use an agent, we recommend you seek assistance from a 'Chartered Tax Adviser' on the CIOT website. You can find one by using this online tool.
(28-12-2018)
Contact: Meredith McCammond (please use our Contact Us form) or follow us on Twitter: @LITRGNews