Any questions? I can't pay my tax bill, due on 31 Jan. What should I do?
Any questions? I can't pay my tax bill, due on 31 Jan. What should I do?
Published on 15 January 2019
We regularly receive queries via our website. We do not give advice, but we try to signpost to sources of further information and support. Some of the replies might be useful to others, so occasionally we will post them anonymously as 'question and answer' news items. We have received a question recently on what someone should do if they can't pay the tax that is due under Self Assessment by the 31 Jan 2019.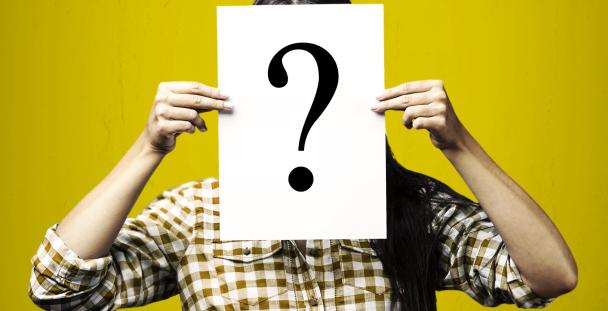 Please note – this is posted as a 'news' item, which means the information and links are not reviewed and updated. You should not rely on it without checking the full facts of your case with HMRC or a tax adviser.
Question:
Hi – I did a bit of freelance work in 2017/18 and registered as self-employed with HMRC. This work finished in May 2018.
I just finished filling out my 2017/18 tax return. My tax bill is around £2,000 but HMRC have also added on £900 for next year which confuses me.
I am not currently working and have very little money to my name.
I'm trying to figure out whether or not I need to pay all of this money by the 31st of this month and I really can't afford it at all. Any help would be really useful as I'm really starting to panic.
Answer:
Thanks for your email.
From what you have said, it sounds like the £900 extra that HMRC are asking for, is a payment on account towards what HMRC think your tax liability will be for 2018/19, based on your 2017/18 income figures.
If you think your tax liability for 2018/19 will be smaller due to a change of circumstances, such as no longer being self-employed, then you can ask HMRC to remove or reduce the payment on account. You can read more about payments on account in our website guidance and factsheet.
With regards to the tax you owe for 2017/18, you should obviously make sure that you are claiming all the expenses that you can, to legitimately minimise the amount that is due. In particular you should check to see whether claiming partial relief under the new trading allowance might be beneficial. You can read more about this in our trading allowance factsheet.
If you still can't pay what you owe by 31st January, then please then contact HMRC as soon as possible to tell them that you can't pay — things might not be as bad as you think, particularly if you speak to them before a tax bill becomes overdue and can arrange to pay in instalments, for example. You can find more information on our website.
Please note that if you do not speak to HMRC to arrange to pay in instalments and simply just do not pay, then you may be subject to penalties for late payment.
One final thing to say is that even if you can't pay your tax bill by 31st January, please do still submit your tax return (the deadline for which is also 31st January 2019). If you do not, then you will face late filing penalties in addition to any issues around late payment of taxes.
With regards to your tax position for 2018/19, if you were only self-employed until May 2018, you may find that your self-employment income falls under full relief of the trading allowance (mentioned above). If it does, and that is the only reason that you are in Self Assessment for 2018/19, then you could phone HMRC and ask them to withdraw the requirement for you to file a 2018/19 tax return. There may be other reasons why you want to file a tax return, even if you don't need to do so because your income is covered by the trading allowance – we explain these in our factsheet.
If your self-employed income is above the trading allowance threshold of £1,000, then you will still need to file a tax return, but please make sure that you enter the exact date that you stopped being self-employed on the tax return. Otherwise HMRC will just assume that your self-employment is ongoing and will continue to expect tax returns from you. This will also help make sure you don't overpay Class 2 NIC.
Good luck!
(15-01-2019)
Contact: Meredith McCammond (please use our Contact Us form) or follow us on Twitter: @LITRGNews