Stronger regulation for HMRC call connection services – but people need to remain vigilant
Stronger regulation for HMRC call connection services – but people need to remain vigilant
Published on 1 February 2019
From 16 January 2019, call connection services operating on 084 numbers are subject to greater regulation, under the watchful eye of the Phone-paid Services Authority. Although this is a very welcome development, it will not stop people getting caught out, so callers still need to take great care.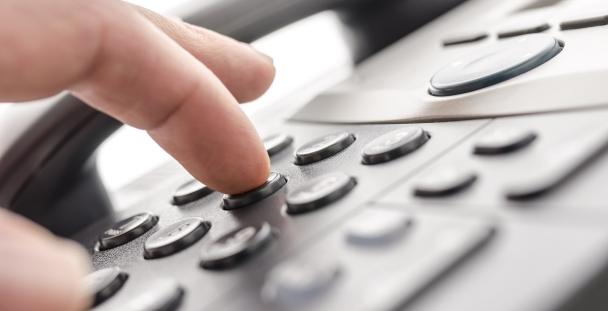 Call connection services (or 'Information, Connection and Signposting Services') are offered by companies that operate premium rate phone numbers that connect people to popular customer helplines – including those at HM Revenue and Customs (HMRC) and the Department for Work and Pensions (DWP).
While there were already strict rules in place around call connection services operating on 09 or 087 numbers, until recently call connection services operating on 084 numbers have escaped such regulation. For some time, LITRG have been concerned about vulnerable people being caught out by 084 call connection charges when trying to get through to HMRC and DWP.
Following a recent Ofcom consultation looking at the harm 084 call connection services can cause (to which LITRG responded), new measures are in place from 16 January 2019. These require companies offering 084 call connection services to comply with the outcomes and rules of the Phone-paid Service Authority's (PSA) basic Code of Practice. This says, amongst other things, that consumers must be fully and clearly informed of all information likely to influence the decision to purchase, including the cost, before any purchase is made.
In a further step forward, the PSA say they will also look to further strengthen their powers over call connection services within their remit during the coming year.
LITRG very much welcome these developments. In time, they could help check the activities of call connection service providers operating on 084 numbers, cutting down the numbers of people who are caught out by call connection services.
However, in the midst of this good news, we understand from the Fair Telecoms Campaign, that sadly, people will probably continue to be stung by call connection services. Indeed, BBC4's Moneybox radio programme on 19 January 2019 took a call from Michael, a man left with a telephone bill for £137 for phoning HMRC on an 09 number (that is, one that should have been under PSA regulation for sometime).
If this 09 number operator has fallen short of the Code of Practice standards, they could be investigated and acted against by the Phone-paid Services Authority, who have the power to issue substantial fines and direct that refunds be given to consumers. But, it is surely better to avoid problems in the first place. So, the overriding message is that while things are looking up, callers should be alert to these service types and remain vigilant when searching for telephone numbers online.
On this basis, please note the following (and even if you are confident you won't get caught out yourself, please make sure that any vulnerable or less IT savvy friends or family members are aware of the following):
Don't assume the first search engine result is the direct number for the organisation you wish to contact.
Check the number you are dialling. Official helplines are usually on numbers beginning 080 or 03, which are billed at low or standard rates. Numbers beginning with 09, 087 and 084 are billed at premium rates.
Check through your internet searches carefully. Read disclaimers and pay attention to the url (website address).
Take your time when using a search engine. Checking the results can save you time and money in the long run.
(01-02-2019)
Contact: Meredith McCammond (please use our Contact Us form) or follow us on Twitter: @LITRGNews