Double check you filed your online tax return
Double check you filed your online tax return
Published on 26 February 2019
If you have not filed your tax return for 2017/18 by now, it is likely to be late. The deadline for filing it online was 31 January 2019. HMRC would normally be issuing £100 late filing penalty notices in February, but this year these could be delayed until the end of April. From that time, you could also be starting to clock up £10 per day penalties on top, so it's worth checking now that you did submit your return.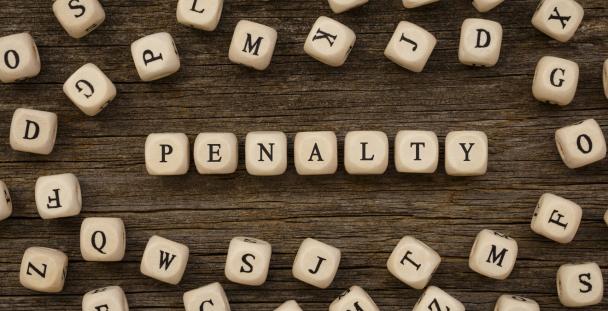 ©istock/Michail_Petrov–96
We recently wrote about what to do if you think you have a reasonable excuse for having sent your tax return in late, as we thought HMRC would now be issuing penalty notices to people whose 2017/18 tax returns were late or not yet received.
Although HMRC usually issue reminders before the 31 January deadline to people who have not sent in their returns, some people might not take action until they receive a penalty notice. Or, as is sometimes the case, people might think they have sent in their tax return but in fact it has not been done.
What is different this year?
HMRC have said that due to being unable to cope with demand on their call centres, they will delay issuing Self Assessment tax return late filing penalty notices for up to three months.
We are concerned that this goes against the intention of the penalties regime. The very point of the escalating penalty system is that it is supposed to act as a deterrent – the threat gets potentially greater the later you are sending in your return.
Although HMRC has said that no-one will be 'unfairly penalised', we know from case law that if HMRC have issued a tax return filing reminder that mentions the potential for daily penalties to arise, the taxpayer is unlikely to succeed in an appeal against the penalty, unless there are other grounds such as reasonable excuse. Therefore, the only likely means of challenging whether HMRC's decision to delay issuing these notices is unfair is judicial review, which is beyond the reach of most taxpayers.
What should I do?
We will be pressing HMRC in the coming weeks for further information on how they intend to ensure that no-one is unfairly treated.
In the meantime, we suggest below some things you could do, depending on your situation.
If you filed your return online
Double check that it was submitted. If you used HMRC's software to do your return, you should be able to log in to your Personal Tax Account and see a screen like this under the Self Assessment section:
If you have not yet filed your return
Importantly, if you have not yet submitted your return for 2017/18, do not now submit a paper return, as these would usually have been due in by 31 October 2018. This means a paper return would now be more than three months late and already building up daily penalties. You should submit an online return instead.
If you are late filing your return, you might be able to contact HMRC and ask for the return to be cancelled. This could apply if you used to be within HMRC's Self Assessment criteria but were not for 2017/18 (in other words you no longer need to file a tax return). If HMRC agree, any penalties relating to that return will also be cancelled.
If you do still need to complete a 2017/18 return, you should get it done as soon as possible and consider whether you can appeal against any penalty that arises due to it being late. You might also find it helpful to refer to our penalty notice explanation and decision tree.
(26-02-2019)
Contact: Kelly Sizer (please use our Contact Us form) or follow us on Twitter: @LITRGNews