Any questions – am I entitled to Bereavement Support Payment?
Any questions – am I entitled to Bereavement Support Payment?
Published on 8 March 2019
We regularly receive queries via our website. We do not give advice, but we try to signpost sources of further information and support. Some of the replies might be useful to others, so occasionally we will post them anonymously as 'question and answer' news items. We have received a question recently on the National Insurance conditions related to Bereavement Support Payment.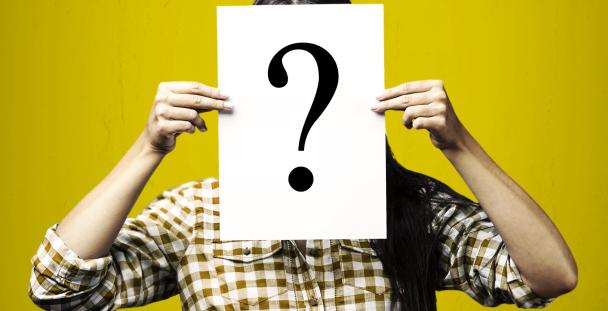 Please note – this is posted as a 'news' item, which means the information and links are not reviewed and updated. You should not rely on it without checking the full facts of your case with HMRC or a tax adviser.
Question:
My husband, 28, passed away recently, leaving behind myself and our 3 children. He worked as a self-employed tradesman until he got sick (about three years ago), at which point he had to rely on sickness benefits. I've just been told that I am not eligible for the new Bereavement Support Payment due to insufficient National Insurance contributions paid. I'm confused by this, because I thought the new regime was supposed to make it easier for people to qualify and in any case, his sickness benefits came with Class 1 National Insurance credits, which I thought counted. Please help.
Answer:
I'm very sorry about your husband, this must be a dreadful time for you. Here is some information that I hope will help you.
The basics
In order to qualify for certain benefits, you must have paid or been credited with National Insurance (NIC). The exact NIC conditions can differ depending on which benefit you are talking about.
In order for you to qualify for the new Bereavement Support Payment, your husband had to have paid some NIC (Class 1 or Class 2) in any one year of his working life prior to death. Class 1 NIC is the NIC that employees pay and Class 2 is the NIC that the self-employed pay.
If your husband died because of an industrial injury, their NIC payments might not matter.
The exact rules say that:
'Bereavement support payment: contribution condition and amendments
(1)For the purposes of section 30(1)(d) the contribution condition is that, for at least one tax year during the deceased's working life—
(a)he or she actually paid Class 1 or Class 2 national insurance contributions, and
(b)those contributions give rise to an earnings factor (or total earnings factors) equal to or greater than 25 times the lower earnings limit for the tax year.'
The best way to explain this is by way of an example:
Let's take the 2018/19 tax year (the current tax year). At the moment, the 'lower earnings limit' is £116 per week.
Class 1 National Insurance is payable at 12% when a person's employment earnings exceed the primary threshold of £162 per week. This is paid on earnings up to £815 a week, with 2% payable above that.
Between the lower earnings limit of £116 a week and the primary threshold of £162 a week, a person is treated as paying NIC even though they do not physically pay anything.
Class 2 NIC is payable at a flat rate of £2.95 per week of self-employment – where profits are over £6,205. Below this amount, Class 2 NIC can be paid voluntarily.
To meet the '25 times the lower earnings limit for the tax year condition' for 2018/19, someone paying Class 1 NIC would need to have earned £2,900 (25 x £116 – note that any weeks in which earnings failed to reach the lower earnings limit are disregarded).
For Class 2, as each Class 2 contribution is treated as equivalent to one week of Class 1 NIC at the lower earnings limit, someone paying Class 2 NIC would needed to have paid £2.95 for 25 weeks.
National Insurance credits
National Insurance credits can be available to help protect the state pension and benefits entitlement of individuals in a wide variety of circumstances, where people are unable to work. This might be for example:
due to illness or unemployment;
because they are caring for a child or disabled person; or
where they do not earn enough to pay or be treated as paying contributions (such as where they earn less than the lower earnings limit in a job).
NIC credits do not automatically count towards all contributory benefits – each benefit has its own specific requirements.
For the new Bereavement Support Payment, NIC credits do not count. However, there are two reasons why people may be confused about this:
As stated above, for Class 1 NIC, if you earn between the lower earnings limit and the primary threshold, you essentially pay NIC at 0%. So a person could have earned between the lower earnings limit and the primary threshold for 25 weeks and would still have qualified for BSP, even though they haven't actually paid anything. This scenario is sometimes referred to as being credited with NIC but actually the person has paid NIC at a nil rate and for Bereavement Support Payment purposes, that must be distinguished from instances of being credited with NIC as a result of not working, which do not count.
Under the old bereavement benefit regime, NIC credits used to help people qualify.
For example, the first contribution condition for Bereavement Allowance and Widowed Parent's Allowance was that the husband, wife or civil partner who had died must have actually paid sufficient Class 1, 2 or 3 NI contributions in any one tax year before they died to achieve a "qualifying year". This condition did not need to be satisfied if they were getting long-term Incapacity Benefit or the support or work-related activity component of Employment and Support Allowance in the year they died.
The second contribution condition was that the late husband, wife or civil partner must either have paid, or been credited with, sufficient Class 1, 2 or 3 NI contributions for the requisite number of years (which varies according to a number of factors). If the second contribution condition was not satisfied in the requisite number of years, a reduced rate of Widowed Parent's Allowance or Bereavement Allowance might have been payable, provided it was met in at least 25 per cent of the requisite number of years.
Therefore, while the overall National Insurance contribution requirements for bereavement benefits have been simplified under BSP compared to the old regime, they can still be problematic. Someone has to actually pay NICs (even if at 0%) for their surviving partner to be eligible – being credited with NICs because they were too ill or disabled to work will not qualify them. This is clearly a problem for young adults who, through no fault of their own, had not had enough time to build up entitlement before they died.
Will my husband have paid enough NIC?
It sounds like the authorities don't think that your husband paid enough NIC for you to qualify for Bereavement Support Payment.
However, there are a number of reasons why this may be wrong. Sometimes NIC records can be incomplete due to late, wrong or missing the information sent to HMRC by employers. Or it might be because there has been an error or mistake in capturing the information at HMRC's end, for example they have populated the information against an incorrect National Insurance number. It may be worth doing some digging.
If your husband was a self-employed tradesman before he got ill, then he should have registered his self-employment with HMRC in order that he could complete tax returns every year to declare his income. As part of this registration process, he should have signed up to pay Class 2 NIC. Payment used to be made by either monthly direct debit or quarterly arrears – upon receipt of a bill sent by HMRC. If he had 'small earnings' then he could apply for a certificate of exemption. From the 2015/16 tax year, Class 2 is payable usually alongside their income tax after the end of the tax year.
If, for whatever reason, your husband never registered his self-employment with HMRC or never paid any Class 2 NIC, then there may be other periods in which he was working which may have seen him pay enough NIC to qualify? For example, did your husband ever have a job? When he left school and before he became a tradesman for example? Can you find any old payslips or bank statements that suggest he had an employment or was paying Class 2 NIC? An old P60 or a letter from HMRC about NIC?
If you find anything helpful that suggests he did pay some NIC while he was alive, the next thing to do is to get hold of a copy of your husband's NIC record by writing to:
HMRC National Insurance Contributions and Employer Office
HM Revenue and Customs
BX9 1AN
If you think he has paid more National Insurance than the record shows, you should let them know. It's best to write - keep a copy so you have a record of what you've asked. You should explain why you think is record is wrong and include copies of any evidence you have (but keep the original documents).
Post the letter at the Post Office and ask them for proof of postage.
If the new information you have found means you will qualify for Bereavement Support Payment, you should challenge the decision to turn you down. If you're successful, your payments will be backdated to when you were refused.
If you do start receiving Bereavement Support Payment, you can find out more information about it on our website, including whether it is taxable and how it interacts with other benefits you may be receiving.
I hope this has been helpful. Good luck!
(23-07-2018)
Contact: Meredith McCammond (please use our Contact Us form) or follow us on Twitter: @LITRGNews
Share LITRG news and guidance