Tax return late filing penalties now being issued
Tax return late filing penalties now being issued
Published on 3 April 2019
HM Revenue & Customs (HMRC) had delayed issuing penalty notices to those who failed to file their Self Assessment (SA) tax return for the 2017/18 tax year by the usual online filing date of 31 January 2019. These penalty notices are now starting to be issued and should act as a prompt, if you have not yet filed that tax return, to file it now.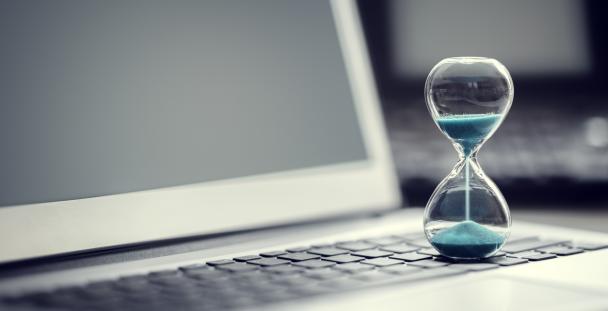 The initial penalty for filing late is £100, regardless of whether any tax is outstanding. Further penalties can be added once the tax return is three months late – £10 per day that the return is late, on top of the £100 already charged. This £10 per day penalty continues for 90 days, so you can see that a penalty of £1,000 can arise very quickly. After that, there are further penalties.
I cannot file my tax return because I don't have all the information
If possible, you should file your tax return with reasonable estimates, explaining which figures are estimated and when you expect to be able to provide final figures. It makes sense to tell HMRC about the issue as soon as possible. Where the missing information forms a significant part of the return, you need to make every effort to obtain it as soon as possible. Do bear in mind that if you provide estimates to HMRC that are very inaccurate, they can charge additional penalties based on your behaviour.
I thought I had longer to file my tax return
The advice below assumes that, if you were not previously in the SA system, you had notified HMRC of the need to file a tax return by 5 October 2018.
Online tax returns had to be filed by 31 January 2019 and paper tax returns by 31 October 2018 unless HMRC issued you with the tax return (or a notice to file the tax return) after the normal time limit.
If you were asked to complete a tax return after 31 July 2018, but before 31 October 2018, you had three months from the date of that notice to file a paper tax return, while an online tax return had still to be filed by 31 January 2019.
But if the notice to file the tax return was issued after 31 October 2018, you had three months from the date of issue of that notice to file your tax return, whether on paper or online.
I did file on time, but I've been issued with a penalty
Check your records carefully. Did you keep a copy of the page showing submission of the form online? If not, we recommend you access your SA return online and check that the form has been properly filed. It can be easy to miss that last click of the button which shows '100% complete'! If the form was filed by the due date, then you should appeal the penalty (see below).
If you filed a paper form, it had to be filed by 31 October 2018. If a paper form was filed after that date, a penalty would be issued even if, later, an electronic form was filed online by 31 January 2019. If you have a receipt of posting the tax return showing it should have been received by the due date, then you should use this as a basis to appeal the penalty (see below). If you have no receipt of posting, you can contact HMRC and ask them to confirm the date the form was received.
How do I appeal a late filing penalty?
You need to contact HMRC, preferably by letter, within 30 days with the grounds of your appeal. There is an online form on GOV.UK.
For example, if you have evidence that the return was filed on time, you should show that to HMRC and request that they cancel the penalty.
On the other hand, if you think you had a reasonable excuse for not filing the return on time (for example, due to family illness or bereavement), you should appeal the penalty and set out your reasons clearly. The reasonable excuse must have stopped you filing the return on time: a later event is not a reasonable excuse. A claim for reasonable excuse is unlikely to be accepted if you did not file the return as soon as possible after whatever event led to the reasonable excuse ended.
HMRC do have the power to accept late appeals, where you can show a good reason why the appeal was not made on time.
My appeal to HMRC has not been successful, but I don't agree with them
You can ask HMRC to carry out an internal review of their decision, and/or you can appeal further to the First-tier Tribunal. Most of these appeals are done by examining paper documents only but you may be asked to appear in person. You can read more about the appeals process on our website.
Can HMRC take other circumstances into account?
Yes, they can. They can choose to reduce a penalty, a special reduction if they agree that special circumstances applied in your case. However, they cannot suspend a penalty for late filing.
(03-04-2019)
Contact: Gillian Wrigley (please use our Contact Us form) or follow us on Twitter: @LITRGNews