Important information if you are paid your salary or pension on the 5th or 6th of April 2019
⚠️ This is a news story and may not be up to date. You can find the date it was published under the title. Our Tax Guides feature the latest up-to-date tax information and guidance.
Important information if you are paid your salary or pension on the 5th or 6th of April 2019
Published on 5 April 2019
There are 53 Fridays in the 2018/19 tax year, rather than 52. If you are paid on Friday 5th April and will earn more than £11,850 in 2018/19, then you are likely to encounter a 'week 53' issue.
A similar issue may also affect you if you are due to be paid your salary or pension on 6th April but will receive it on Friday 5th April instead because 6th April is a Saturday.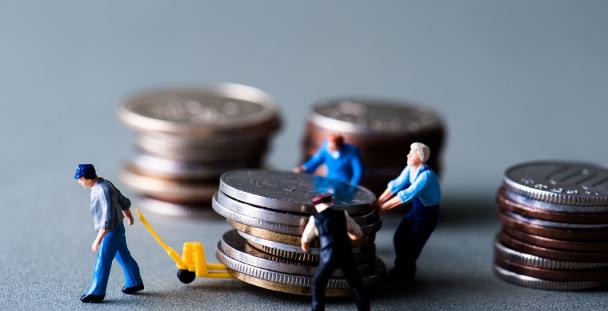 Week 53 payments
If you are usually paid weekly, on a Friday, the way dates fall in 2019 mean that in the 2018/19 tax year, you will end up receiving 53 pay packets rather than 52. These extra pay packets are known as 'week 53 payments'.
On these 'week 53' type occasions, even though employees will have been given all their personal allowance (or tax-free pay) already, HMRC instruct employers to give employees an extra amount of tax-free pay so that take home pay for that week does not vary too much from the usual level.
But this means that by the end of the tax year, employees will have received more tax-free pay than the standard personal allowance for the year (£228 more in fact), and so will not have paid enough tax.
Once the tax year ends, HMRC will take steps to recover the tax underpaid as a result of the extra personal allowance given and will send out a P800 calculation.
If you usually pay tax at 20%, the week 53 underpayment will be £45.60 (i.e. £228 @ 20%). This could then be collected through an adjustment in your tax code, allowing the tax owed to be collected in smaller, more manageable instalments by deducting slightly more tax from your wages each week.
However, if you would prefer to pay the sum due as a separate one-off payment, HMRC should allow you to do this. Check our news piece for more information on how to pay P800 amounts.
When you receive the P800 showing the underpayment, understandably, you may think that your employer has done something wrong. However, this is unlikely to be the case - your employer will almost certainly have operated PAYE correctly and in accordance with HMRC's rules and the underpayment of tax is an unfortunate consequence of having 53 paydays in the one tax year.
The main thing is be aware of the issue and budget for it, so that the P800 tax calculation showing that you have not paid enough tax does not come as a nasty shock.
Payments received on 5 April 2019 instead of 6 April 2019
A similar problem lies in the fact that in 2019, the 6 April falls on a Saturday. We know some people in receipt of occupational pensions usually get their pensions paid on the 6th for the month ahead, but as the 6 April is at the weekend this year, you may well receive your payment on 5 April instead.
According to HMRC guidance, in such cases where payment is made early due to the usual payment date falling on a non-banking day, the information submitted to HMRC by your pension provider should still show Saturday 6 April as the payment date, rather than Friday 5 April.
But, some pension providers may get this wrong and if 5 April 2019 is shown as the payment date in the payroll submission to HMRC, then your pension payment will be allocated to the wrong tax year. If this 'extra' payment in 2018/19 then pushes you from being a non-taxpayer to being a basic rate taxpayer, you could end up paying more tax than you need to (more on this below).
One way of checking whether your pension provider has used the right date is to check your P60 for the 2018/19 tax year when you receive it. If you think the P60 shows 13 gross pension payments and not 12, then it is likely your pension provider has not followed the HMRC guidance and has reported the actual payment date rather than the due payment date. You could contact your pension provider and ask them to amend the payment date in their payroll system and to issue a replacement P60 showing the correct position.
P800 calculation for 2018/19
If your pension provider does not amend their payroll data, then you should be aware that you may receive a P800 calculation for the 2018/19 tax year, showing an underpayment of tax. This is because from a payroll perspective, the 5 April 2019 payment will be the second payment in tax month 12 (a tax month runs from the 6 of one month to the 5 of the next).
If you receive two payments in a single period, there are essentially two scenarios:
As you already received your tax-free amount against the first payment of the tax month, you will not receive any more tax-free pay and will pay tax on every pound of the extra payment at your marginal rate (this is how most payroll software should deal with the situation).

Your taxes are likely to show as 'balanced' in this scenario, however because this is ultimately based on inflated income figures for the 2018/19 tax year, you may want to try and rectify the figures and get the tax repaid. If you do, you should seek some advice from a tax professional or one of the tax charities.
If for, whatever reason, you are allocated another slice of tax-free pay to use against the pension, then according to HMRC's records of your income for 2018/19, you will have received more tax-free pay than you are entitled to (13 amounts of £987.50 rather than 12) and will have underpaid tax (roughly £197.50).

If you receive a P800 tax calculation showing that you owe tax for the 2018/19 tax year and you think this situation applies to you, then you should not pay the bill, but should contact HMRC and explain what you think has happened.

Where the pension provider has failed to operate PAYE correctly and this has resulted in an underpayment of tax, this should mean that HMRC seek recovery of the tax from the pension provider. You might find HMRC's guidance on this useful.
(05-04-2019)
Contact: Meredith McCammond (please use our Contact Us form) or follow us on Twitter: @LITRGNews