Supporting disabled people through Making Tax Digital
Supporting disabled people through Making Tax Digital
HMRC say they are committed to ensuring everyone will have access to Making Tax Digital (MTD) services, including those with accessibility needs, however there are only a few fully accessible products currently available. There will also be some circumstances when disabled people are unable to use computers or other devices to access MTD software and need an exemption or extra support from HMRC. Here, we explain what HMRC have told us about how they will support disabled people through MTD.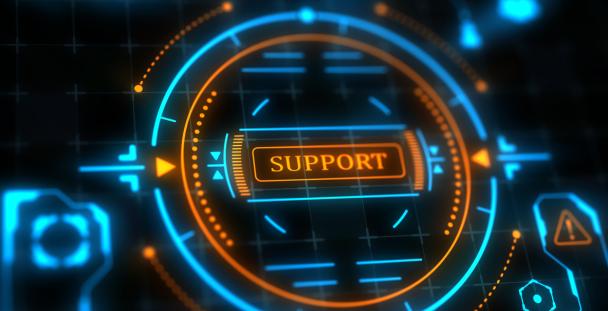 Making Tax Digital for VAT is the first of HMRC's new digital programmes which they believe will improve the standard of record keeping by many businesses and so improve the accuracy of returns they make.
There are two elements to the new Making Tax Digital for VAT rules. These are:
a requirement to keep business records digitally;
a requirement to file the quarterly VAT return using API ('application programming interface') enabled software.
If you need an exemption
If you genuinely cannot operate MTD, you will not be required to do so, as set out in our recent news piece.
Remoteness of location, access to broadband and the taxpayer's full range of personal circumstances should be taken into account when considering any business for an exemption from MTD.
HMRC has published guidance for people who consider that they might not be able to comply with MTD. This can be found at section 3 of VAT notice 700/22.
Under section 3.2 they explain 'You'll be exempt if it's not practical for you to keep records digitally because: of a disability – for example if you cannot use a computer, tablet or smartphone for the frequency amount of time it takes to keep digital records for your business.'
If you just need some extra help
People that do not meet the exemption requirements, but require help to transition to the new MTD processes, can take up the support HMRC provides to its customers to help them engage digitally. Further information can be found on GOV.UK.
HMRC's Needs Enhanced Support (NES) team can also support customers with accessibility needs (including around exemptions) – it is designed to provide a service based on individual needs.
To access the NES team, you can either:
call the relevant contact number and tell HMRC what help is needed
arrange a face-to-face meeting if it is difficult to use the phone (either in your home or somewhere nearby).
Find out more about the NES team on GOV.UK.
If you need accessible software
HMRC are not providing any of their own in-house software for MTD. Instead, they are working with the software industry to bring products to market for all HMRC users, including those who have accessibility needs.
HMRC have clearly set out to software vendors the Web Content Accessibility Guidelines (WCAG) 2.1 AA standards they expect their software to meet. However they have not tested any of the software for this – software providers are allowed to self certify that they meet the relevant requirements (including that they provide a support model that can support individuals who have accessibility needs/use digital assistive technologies).
HMRC have published details of MTD software on the Find software that is compatible with Making Tax Digital for VAT service, where you can search for software that meets their needs. Currently there are hundreds of products listed. Unfortunately, at present the search function is basic and may not be able to significantly narrow down the choices. For example, it does not highlight software product price or even whether the product is commercially available or free.
Also, while a filter has been added to the tool to help people identify accessible products, at the time of writing, only 3 fully meet WCAG 2.1 AA in one (or multiple) accessibility needs (hearing, visual, cognitive and motor). One is a bridging product (i.e. where the software extracts the required data from records kept in spreadsheets and software and submits it to HMRC in a way which is compliant with the new MTD rules), one is a digital record keeping product and one does both. The one that does both appears to have a very limited free option. All are online – there are no desktop packages available as yet.
HMRC are currently working closely with other software developers to verify their product accessibility and will add to the list as developers make their existing products more inclusive. HMRC's overall aim is that nobody is excluded and nobody has to pay more for software if they have accessibility needs.
IMPORTANT NOTE
You can continue using the existing VAT portal if the products available do not meet your access needs – however you will have to claim an exemption (even if just on a temporary basis).
You can read about how to claim an exemption, in our recent news piece Making tax digital for VAT - Are you ready?.
HMRC would like to hear of any problems people are having with 'accessible' software, as they would like to monitor the situation. If they receive reports from end users that the product is not accessible, they will investigate and follow up with the developer.
Although we cannot give advice to individuals, we would also be interested to hear about your experiences with MTD for VAT.
(23-05-2019)
Contact: Meredith McCammond (please use form at Contact Us) or follow us on Twitter: @LITRGNews