Think you aren't impacted by the landlord finance changes? Think again!
⚠️ This is a news story and may not be up to date. You can find the date it was published under the title. Our Tax Guides feature the latest up-to-date tax information and guidance.
Think you aren't impacted by the landlord finance changes? Think again!
Published on 10 June 2019
Since 6 April 2017, where an individual lets out residential property (other than furnished holiday lets), tax relief for finance costs such as mortgage interest is restricted to the basic rate of tax rather than an individual's marginal rate. However, the change – aimed at higher and additional rate taxpayers – has knock-on effects for individuals on lower incomes. If you are a taxpayer with property income, then read on.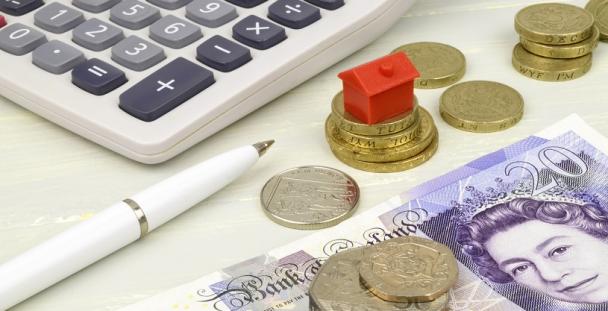 Under the old rules, finance costs for a residential property, such as mortgage interest, could be deducted directly from the rental income to reduce the rental profits subject to income tax. The 6 April 2017 changes (which will be fully rolled out by 2020/21) mean that the finance cost is not allowed as an expense deductible from rental profits; instead tax relief is given as a UK basic tax rate deduction from the actual tax calculated.
On the face of it, it seems that most basic rate taxpayers do not lose out on any tax relief and so are not impacted by the changes. However, that is not the case.
Knock-on effects
Because the new rules change the way that your taxable income figure is calculated, it could indeed impact you – and not just for tax purposes (as we look at in detail below), but in all those other systems that take your taxable income as the starting point for their own calculations. LITRG successfully campaigned for the changes to be disapplied for tax credits purposes (for more information, see our RevenueBenefits website), however here are some other examples:
Child maintenance – it may mean you pay more in child maintenance
Student loan deductions – a higher taxable income figure could mean higher student loan repayments as shown in this example:
Let's say in 2020 /21, a graduate who pays tax at the basic rate rents out a flat and earns above the student loan repayment threshold (the repayment thresholds for 2019/20 are £18,935 on earned income for Plan 1 loans, £25,725 on earned income for Plan 2 loans and £2,000 for unearned income) and the mortgage interest for the rental property is £4,000. Under the old rules the mortgage interest would have been deducted from the rental profits and this would have reduced the income by £4,000 when calculating any student loan repayments.
Under the new rules, when fully rolled out, although the graduate's overall tax position should be the same because of the tax relief given through the tax calculation, there will be an increase in the student loan repayments by £360 per year (£4,000 at 9% loan deduction rate). If the landlord is repaying both a graduate and a postgraduate loan, using a loan deduction rate of 15% (9% for Plan 1 and Plan 2 loans and 6% postgraduate loan deductions) the loan repayments would increase by £600 per year.
A higher tax cost?
The new rules can also cost those who are not higher-rate taxpayers more tax, too. This is best explained by way of an example:
Let's assume it is 2020/21 and an individual has gross property income of £17,500, finance costs of £6,000 and other expenses of £3,000. Suppose also that this individual has pension income of £4,000 and savings income of £6,000.
Under the 'old' rules, the tax calculation in 2020/21 would look like this:
| | |
| --- | --- |
| Rental profit (£17,500 less £6,000 and £3,000) | £8,500 |
| Pension income | £4,000 |
| Savings income | £6,000 |
| | £18,500 |
| Less Personal Allowance (assumed) | (£12,500) |
| | £6,000 |
| Starting rate for savings (£5,000 @ 0%) | £0 |
| Personal Savings Allowance (£1,000 @ 0%) | £0 |
| Total tax to pay | £0 |
Under the new rules, the tax calculation looks like this:
| | |
| --- | --- |
| Rental profit (£17,500 less £3,000) | £14,500 |
| Pension income | £4,000 |
| Savings income | £6,000 |
| | £24,500 |
| Less Personal Allowance (assumed) | (£12,500) |
| | £12,000 |
| £6,000 @ 20% | £1,200 |
| Personal Savings Allowance (£1,000 @ 0%) | £0 |
| £5,000 @ 20% | £1,000 |
| Tax liability | £2,200 |
| Less credit for basic rate tax on finance costs | (£1,200) |
| Total tax to pay | £1,000 |
Because the finance costs are disallowed as a deduction in computing the rental profits, the rental profit is £14,500 rather than £8,500. As this individual now has a higher non-savings income figure (£18,500 rather than £12,500), they are no longer able to benefit from the starting rate for savings.
This means only £1,000 of the savings income is tax free (as a result of the personal savings allowance). The rest is taxable at 20%. Therefore, something that was introduced to 'ensure that landlords with higher incomes no longer receive the most generous tax treatment' is actually going to cost someone with quite a modest income an extra £1,000 in tax (albeit in relation to their savings income, not their property income).
Other tax consequences
There are further instances where the changes could affect someone unexpectedly:
Marriage Allowance: In order to be eligible for the Marriage Allowance, neither spouse or civil partner should be liable to income tax at a rate higher than the basic rate (or higher than the intermediate rate if a Scottish taxpayer). If your income is pushed over the relevant limit, you will lose out on the allowance (this will cost you £250 in 2019/20, for example).
Personal Savings Allowance: The amount of personal savings allowance you are entitled to depends on your 'adjusted net income' (this is your total taxable income, including dividends, less certain tax reliefs). If your adjusted net income is pushed over £50,000, then your personal savings allowance will be £500 rather than £1,000. This could cost you an extra £100 in tax, if you have interest of at least £1,000.
Child benefit: if your adjusted net income is pushed over £50,000, it may mean the high income child benefit charge applies to you.
Income tax rates/capital gains tax rates: You may become liable to a higher rate of income tax because of the change - for example, if you have dividends your tax rate could jump from 7.5% to 32.5%. In addition, as the amount of your taxable income determines the rate of capital gains tax you pay, so you could end up paying more CGT than you were anticipating.
Although very unlikely to worry those within our remit, it is worth noting that the changes could cause issues with personal allowance abatement, 30 hours free childcare, tax free childcare and the pensions annual allowance.
Summary
In the summary of impacts for this change in the rules, HMRC said 'It is likely that this measure will impact on those with above average incomes'. As we have shown above, we think some people on lower and modest incomes are also being impacted.
To help us gather evidence of these impacts and highlight them to HMRC and the government, it would be very useful if anybody impacted by any of the above (or any others not mentioned here) could share their experiences with us to help us in our work.
There is some background about this change on GOV.UK. There are examples showing how the restriction works and how it is being phased in on GOV.UK. In both of these publications, only the high income child benefit charge is mentioned as a possible other implication of the restriction.
Our own guidance on the changes can be found on our Property Income page.
(10-06-2019)
Contact: Meredith McCammond (please use form at Contact Us) or follow us on Twitter: @LITRGNews