UC two payments in one assessment period problem – what next?
UC two payments in one assessment period problem – what next?
Published on 10 July 2019
Since posting our recent news article looking at the Johnson case and the two payments in one assessment period problem, we have been inundated with emails from people who are affected by this issue. Here, we provide an update on where things are following the Johnson case and provide some pointers on what people should do next.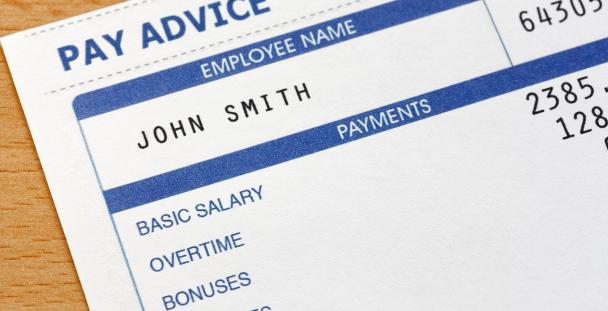 Recap
As explained, in our news piece from February this year, a 'two monthly wages in one assessment period' issue can arise in universal credit (UC) for various reasons – most commonly when monthly wages are paid early due to the regular pay day being a non-banking day. HMRC have issued guidance (see para 1.8) to employers to try and help with this issue but not all employers may be aware of the guidance.
The High Court decision in R (on the application of Johnson and others) v Secretary of State for Work and Pensions [2019] EWHX 23 (Admin) looked at this problem and concluded, in the circumstances of the specific cases being challenged, that the Department for Work and Pensions (DWP) had been wrong to include salary payments which did not relate to the specific assessment periods.
What next for 'Johnson' cases?
We understand that DWP have asked for leave to appeal the Johnson case, however the decision of the High Court stands for now. This means that strictly, DWP should be applying the Johnson ruling in cases involving similar facts, however it seems from the emails we are receiving that this may not be happening.
The Child Poverty Action Group (CPAG), who were involved in the Johnson case, have published excellent information on what to do if you find yourself in this situation, including template letters to request a Mandatory Reconsideration from DWP and pre-action protocol for Judicial Review (JR), where appropriate.
There are strict time limits for doing these things (usually one month for MR for example) and we strongly recommend speaking to a welfare rights adviser in one of the local organisations, such as Citizens Advice if you need help to deal with DWP.
Other scenarios
Sometimes, two sets of pay are taken into account in one assessment period even where things appear to have been done on the correct dates. This can happen where normal pay frequencies clash with UC monthly assessment periods. For example, a regular 4-weekly pay cycle does not match the monthly UC cycle so some assessment periods will inevitably include 2 pay dates.
There is some guidance on the GOV.UK website about the way that pay periods can clash with the monthly assessment periods.
But problems can also happen due to the way the earnings information is shared between HMRC and DWP. If the earnings information from the employer is sent to HMRC after 9pm (but on the correct date), it will not be shared with the DWP until the following day. This may mean the earnings information is counted by DWP in the next assessment period and can lead to the double-wages problems outlined above.
A couple of things you should also bear in mind in these scenarios:
Where the 'double earnings' income figure used by DWP in an assessment period is high enough to take you off UC, this will end your UC claim and you will need to submit a new claim via your online UC account for any subsequent UC awards.
Where you re-claim this way (and there is less than 6 months between your last claim and your fresh claim), you will usually keep the same assessment period.
If you need to reclaim UC and you decide you need to take an advance payment as part of this process, this is not extra to your usual UC award and it will be paid back through a reduction in future UC payments.
There may also be issues relating to the benefit cap, surplus earnings and loss of the work allowance. You should speak to a welfare rights specialist who can help you understand your position and take any necessary action.
If you wish to formally challenge what has happened with your UC as a result of these issues, CPAG also provide the following guidance:
Where a client's pay situation is similar to but not on all fours with that of the claimants in Johnson eg paid fortnightly or paid four weekly rather than monthly, a mandatory reconsideration should still be sought on the basis that the reasoning in Johnson equally applies to such situations to the extent that:
'There may however need to be an adjustment where it is clear that the amounts received in an assessment period do not, in fact, reflect, the amounts of earned income in respect of the period of time included within that assessment period (Johnson §52).'
Employer payroll error
For people who have had the wrong amount of earnings taken into account in an assessment period either because their employer sent in their Real Time Information (RTI) data late or they believe there is a discrepancy between the figures reported by the employer and what they were actually paid, there is a slightly different process to follow.
In the first instance, you should contact the UC Service Centre either online or on 0800 328 5644 to dispute your UC calculation – if you can provide proof of when/what you were actually paid, e.g. payslips or bank statements, you should be sure to let DWP know. Again, you can speak to a welfare rights adviser, such as Citizens Advice, for help with this.
If necessary you should ask for your case to be escalated. This should hopefully result in someone from DWP or HMRC looking in detail at your situation and your RTI pay and tax records and potentially contacting the employer to clarify issues on the earnings reported, if necessary.
Our understanding is that this escalation route is outside the formal appeal process so you may want to request a Mandatory Reconsideration at the same time to ensure you are within the relevant time limits to challenge the UC decision officially. If you are not satisfied with the outcome, of the Mandatory Reconsideration, you can then an appeal to an independent Tribunal.
(10-07-2019)
Contact: Meredith McCammond (please use form at Contact Us) or follow us on Twitter: @LITRGNews