Tax credits – beat the 31 July deadline and renew now
Tax credits – beat the 31 July deadline and renew now
Published on 24 July 2019
The deadline for tax credit renewals is nearly here again. If you claimed tax credits during 2018/19 and have received renewal forms from HMRC, you must act by 31 July so that your tax credits can continue and your payments do not stop.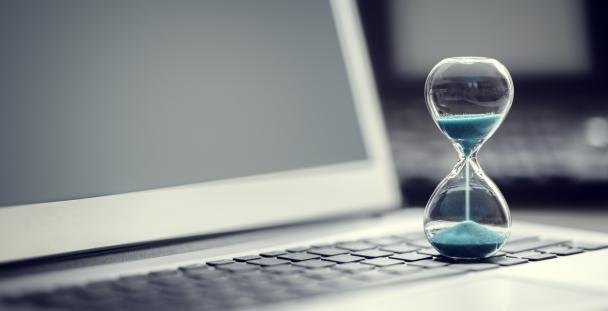 Why do I have to renew?
The tax credits renewals process does two things: it finalises tax credit awards for the tax year that has just ended (2018/19) and it acts as a claim for the current tax year (2019/20).
It is important you take any action necessary as soon as possible so that HMRC know how much to pay you for the rest of the year. Even if you are no longer entitled to tax credits, if you have received a renewal pack from HMRC you must still follow the instructions in it so HMRC can finalise your 2018/19 award.
What do I have to do?
If you claimed tax credits at all during 2018/19, even if you did not receive any payments, you will receive renewal papers; you should follow HMRC's instructions to finalise the claim for 2018/19 and, if necessary, make a claim for the current tax year (2019/20). If you think you should have received a renewal pack and haven't had it yet, you should contact HMRC straightaway.
Some claimants will receive two forms (one with a red line across it and an instruction to 'act now') with accompanying guidance notes. These are known as 'reply-required' renewals. If you get one of these, you must respond to HMRC by 31 July.
Other claimants will receive just one form (with a black line across it and an instruction to 'check now'). If you get one of these (known as 'auto-renewals') HMRC will automatically finalise your 2018/19 award and renew your claim for 2019/20, using the details they already hold. However, you must still contact HMRC if something on the form is wrong or you have had a change of circumstances.
If you do not yet know your actual income for 2018/19, you must still submit an estimate of your income by 31 July and then contact HMRC again by 31 January 2020 to either confirm the estimate is correct or replace it with the actual figures.
If you claimed tax credits during 2018/19 and went on to claim universal credit also during 2018/19, HMRC should have already finalised your 2018/19 claim and so you won't get another renewal pack.
If you have claimed universal credit (UC) since 6 April 2019, you may find you have two packs to complete: one to finalise the claim for 2018/19/make a claim for the new tax year 2019/20 and the other to finalise the claim for the current year (2019/20) between the 6 April and the date you made the UC claim.
How do I renew?
You can renew your tax credits online, via the HMRC App, by telephone or through the post.
HMRC's online service can be found on the official GOV.UK website, either via your Personal Tax Account (use your existing one or set one up if you don't have one yet) or by going directly to the Manage your tax credits service.
HMRC's tax credit telephone line gets very busy at this time of year, so it is worth bearing in mind that the online channel is also available 24 hours a day.
Unfortunately, this time of the year sometimes sees an increase in fraudulent activity which often targets the most vulnerable taxpayers. Please remember that tax credits can only be renewed using the official HMRC phone number, GOV.UK, the HMRC App or by post to HMRC's Tax Credit Office.
What if I miss the deadline?
If you miss the deadline, you could find yourself having to repay to HMRC all of the tax credits you have received since the start of this tax year in April.
Once the 31 July deadline passes, if you have not renewed your claim, HMRC stop payments and issue a Statement of Account. If you contact HMRC within 30 days of the date on the Statement of Account, they can reinstate your renewal from 6 April 2019.
If you don't contact HMRC within those 30 days, then you will have to pay back all payments made from 6 April and you will need to make a fresh claim.
If you miss the deadline and the 30-day grace period but do reply by 31 January 2020, you may be able to have your tax credit claim renewed and reinstated from April 6 2019 but only if you can show HMRC you had good cause for missing the deadline. In these cases, if you have since claimed UC, your tax credits will only be renewed up until the date you claimed UC.
Anything I should be aware of?
It is important to read the guidance notes carefully, particularly the parts that explain what counts as income for tax credits. Some of the renewal documents will show income figures that HMRC have obtained from their tax system but these may not include the deductions that are allowable for tax credit purposes. You should read the notes carefully to see if any of these deductions apply to you. If you use the online system to renew, make sure you enter your income figure after any allowable deductions and carefully follow the notes that come with the paper pack.
Where can I get further information?
You can read more about tax credit renewals in our tax credit section and on GOV.UK.
Tax credit contact details for HMRC, including webchat and online service (Manage your tax credits) are available on GOV.UK.
(24-07-2019)
Contact: Jane Booth (please use form at Contact Us) or follow us on Twitter: @LITRGNews