Teachers' employment expenses tax relief – what you need to know
Teachers' employment expenses tax relief – what you need to know
Published on 19 August 2019
Primary and secondary school teachers often spend their own money on things they need to do their job. We are often asked whether tax relief can be claimed on these expenses. We know this is an area that causes real confusion – this article explains what you need to know.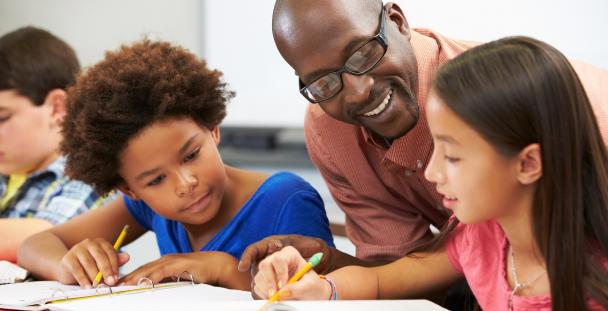 Who can claim tax relief?
You may be able to claim tax relief if you are an employee (including if you work through an agency) and you pay for certain things which you need to do your job.
You must be a taxpayer (i.e. earn over the personal allowance – currently £12,500 for the tax year 2019/20), otherwise you cannot claim tax relief.
In general, if you pay for job-related expenses, but you are reimbursed in full by your employer, you will not be able to claim tax relief. (Up until 6 April 2016 you may have had to submit a tax claim to cancel out a tax charge caused by reimbursed expenses, but this does not apply anymore.)
If you are only partially reimbursed, you may be able to claim tax relief on the difference.
Which work-related expenses are eligible for tax relief?
The rules for claiming tax relief on employment expenses are very strict. The general rule is that they must be incurred 'wholly, exclusively and necessarily' in the performance of your duties.
This means that any person performing your role would have to incur the expenses and that the expenses are incurred while performing your duties rather than putting you in the position where you are able to perform those duties.
So, for example, if you are obliged to supply your own text books for use in the classroom (as they are not supplied by the school), tax relief may be given for the cost of the books. A book on teaching methodologies for example, would likely not count as this is intended to improve your background knowledge/keep you up-to-date.
Confirmation of this can be found in HMRC's guidance.
Guidance is given by HMRC on some more items for which tax relief may be requested by a teacher (we have tried to summarise the position in brackets):
PE teacher training shoes/games kit (allowed, provided they are replacement costs, not initial purchase costs).
Use of home for marking, etc. (unlikely to be allowed even if a room at home is set aside exclusively for work and facilities at school are inadequate): EIM70735 and EIM70740.
Computer equipment (unlikely to be allowed even if possession of own equipment makes the teacher more effective).
Other things we have been asked about by teachers include:
Disclosure and Barring Service (DBS) update service fee – although there is tax relief where an employer pays or reimburses the charges, unreimbursed expenses fall to be dealt with under general principles. They would probably fail the 'in the performance of duties' part of the test as they are only putting you in the position to do the job.
Classroom props/teaching aids etc. – generally items that are necessary for teaching will be supplied by the school. If things are just 'nice to have' rather than 'necessary' they will fail the test. The question HMRC will ask is whether the employee could do their job without incurring that particular expense.
Training courses – tax relief will not normally be given if you are paying for your own training, even if the purpose of the training is to help you improve in your job.
Lab coats/art overalls etc. – tax relief can be given for cleaning, replacing or repairing uniform or specialist clothing (in particular, you may be able to claim £60 flat rate 'allowance' per year for the cost of washing your uniform or specialist clothing at home).
There are several other types of employment expenses specifically allowed tax relief under the law.
Travel expenses:
Strictly, the law says travel expenses are only allowable for tax purposes if:
You have to make the journeys in the performance of the duties of your employment (this may apply where the duties themselves inherently involve travelling such as a delivery driver or meter reader); or
They are journeys which you make to or from a place you have to attend in the performance of your duties (which can include trips from your normal work location to visit another workplace). This rule can also include travel directly from your home to visit another workplace (unless the journey is practically the same as the journey from your home to your normal work location, for example, because the other workplace is near your normal work location).
Although it is possible that you might do some 'qualifying' travel (for example if you are a teacher in a school but need to travel to an education authority meeting), HMRC say that most teachers are unlikely to do any qualifying travelling.
They accept that those with jobs that involve teaching at a number of different schools, e.g. specialist music teachers, may qualify under the first bullet point above.
Supply teachers that work through an agency are not entitled to claim tax relief on their travel expenses (even though they may work on lots of different engagements and may incur substantial travel costs in getting to their various work locations).
Note that changes introduced in April 2016 mean that supply teachers that work through an umbrella company are also now unable to claim tax relief on their travel expenses.
Professional fees and subscriptions
Professional fees are allowable if they are amounts you have to pay in order to carry on your profession (e.g. to the General Teaching Council).
HMRC also allow annual subscriptions to certain organisations approved by them (including unions). The subscription will be allowable (in full or part – check with your union) as long as the activities of the body are of direct benefit to, or concern the profession practiced in, the performance of the duties.
You can find the list of all bodies approved by HMRC on GOV.UK.
Employee Liabilities and Indemnity Insurance
If an employee pays a premium under a qualifying insurance contract, that premium is deductible from taxable earnings. A qualifying insurance contract is essentially a contract which provides for the employee to be indemnified against any costs or damages arising from action taken against him.
Most employers will have their own Professional Indemnity Insurance which covers the actions of their employees, so few employees will need to consider taking out an indemnity policy for themselves.
Are the rules different if I'm self employed?
Yes, the rules are different – expenses only need to have been incurred "wholly and exclusively" for the purposes of running the business to be allowable for tax purposes. The difference from being an employee is that the expenses do not have to be 'necessarily' incurred, so it can be easier to meet the test. There is also the possibility of claiming the flat rate £1,000 trading allowance from self-employed earnings rather than actual expenses, which can be beneficial in some instances.
For more information on self-employment expenses, see our website.
However, where you have self-employment income and employment income (for example, where you work in a school during the day and do some private tutoring in the evening), you must make sure that you only take relief for your self-employment expenses, against your self-employment income (and vice versa).
You should also be careful not to apply the self-employment expenses rules to your employment expenses nor to take a double deduction for the same expense (that is, to treat the same expense as having been incurred in both your employment income and self-employment income).
What will I get?
If you make a valid claim for tax relief, you will receive tax relief at the rate of tax that you pay. For example, if you are a NASUWT member and want to claim your union fee of say, £180 (2/3rds is allowable), and you pay tax at a rate of 20% in that tax year, you will receive tax relief of £24 (20% of £120). Note that there is no relief from National Insurance.
As you can claim tax relief going back 4 years (see below), a 20% taxpayer could possibly receive a tax refund worth around £96 for their union fee. You would receive a tax refund cheque for any past tax years, and would get your tax code adjusted for the current and future years.
You should always check your PAYE coding notice carefully, particularly if you have fluctuating claims for expenses. HMRC may include an estimate of expenses in your tax code based on a previous year's claim. If the estimate is too high, you may end up having to pay more tax at the end of the tax year.
Are there any time limits?
In order to be eligible, you must make a claim for tax relief within four years of the end of the tax year you are claiming for. For example, claims for tax year 2015/16 must be made to HMRC by 5 April 2020. It is no longer possible to make a claim for tax relief in respect of 2014/15 and earlier tax years.
How do I claim tax relief?
You can complete and submit a P87 online. You will find this form in your Personal Tax Account (PTA) in the PAYE/current year/check your income tax estimate section. You can read about the PTA and how to set one up on our website.

(If you want to, you can work through the new 'Check you can claim' online tool on GOV.UK instead. Provided you get through it, this will take you to the correct place in your PTA to submit a claim – you will still need your Government Gateway User ID and password, as you would to use other online services run by HMRC.)

You can complete a P87 on screen that you then have to print off and post to HMRC. So you'll need to have your printer and paper on standby!

You cannot save a copy of the form and come back to it partly completed, so make sure you have all information to hand before you start. If you need further help understanding and completing the form, you can also find an annotated example of form P87 on our website.

If you would prefer a paper version of form P87 to complete by hand, then you will have to ring HMRC's helpline and request that one is sent out to you. The phone number to use is: 0300 200 3300.

If your expenses are more than £2,500 in a tax year in any one job, then you will need to complete a tax return to make the claim.
Can I do this myself or should I use an agent?
There are many organisations out there who will offer to help you get your tax refund – but then will charge you a hefty fee. Tax refund companies sometimes charge fees of up to 40 per cent or 50 per cent of the value of the refund.
This in itself is not illegal, but the pricing structure can sometimes incentivise poor practice – e.g. putting in inflated or fraudulent claims. As HMRC have a 'process now/check later system', irregularities with claims may not come to light for several years. Not all refund companies are like this, some people find using a refund company beneficial as it saves time. The important thing is that you research the company, ensure that you fully understand any fees and make sure that they understand any other information about your circumstances that may be affected by any claim – for example if you do any self-employed work.
In the case of employment expenses, it is simple and easy for a person to apply for their refund themselves without having to pay any fee at all. It could take a bit of time for HMRC to process, but the important thing to note is that tax refund companies do not have an inside track with HMRC, so using one will not speed things up.
Some tax refund companies pay referral fees to get you to encourage your friends or colleagues to use their services. You should be aware that referral fees are taxable income and will need to be declared to HMRC. They will probably be viewed as 'miscellaneous' extra income (in which case HMRC may be able to collect any tax you owe on it through adjusting your PAYE tax code rather than through a tax return).
Do my employment expenses count for anything else?
If you are on universal credit (UC) or tax credits and incur unreimbursed expenses as part of your job, then make sure you tell DWP or HMRC about them, as they could reduce your earned income for UC or tax credits purposes, which may lead to an increase in your benefit award.
Where can I find more information?
There is more information about claiming expenses on our website:
HMRC's Employment Income Manual contains technical details of deductible expenses for employees, including an A to Z guide – see EIM32400.
(19-08-2019)
Contact: Meredith McCammond (please use form at Contact Us) or follow us on Twitter: @LITRGNews