Migrant workers in the UK: are you receiving rental income from property in your home country? If so, read this!
⚠️ This is a news story and may not be up to date. You can find the date it was published under the title. Our Tax Guides feature the latest up-to-date tax information and guidance.
Migrant workers in the UK: are you receiving rental income from property in your home country? If so, read this!
Published on 11 October 2019
If you are receiving rental income from a property in your home country, you may think that you only have to pay any tax on it in your home county. But that is incorrect – you may also have to pay tax on it here in the UK (and then deal with the double taxation). Here we tell you how to work out if you need to pay any tax in the UK and if you do, how to put things right if you have not told HMRC about your rental income before now.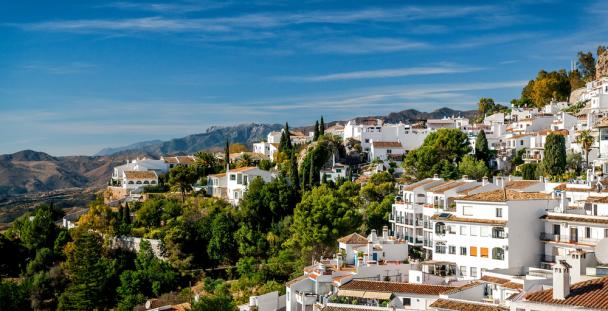 ©shutterstock/Alex Tihonovs
If you are paying some tax in your home country on your rental income, it may never have occurred to you that your rental income may also be taxable in the UK and that you need to declare it to HMRC. This is not surprising as the situation is really not obvious or straightforward – as we will go on to explain!
However, not declaring your overseas rental income to HMRC and paying any income tax due, is a serious matter. Things may not be as bad as you think, but you should take action quickly.
The situation
The questions that a migrant worker in the UK would have to ask themselves to work out whether they need to declare their overseas rental income to the UK authorities are as follows:
Am I tax resident in the UK?
If not, then the rental income is not taxable in the UK (if you are, then you are potentially taxable in the UK on your worldwide income). The statutory residence test (SRT) will help determine your tax residence position. The SRT consists of automatic tests for non-residence; automatic tests for residence; and UK ties and day counting, known as the Sufficient Ties test, for individuals who are neither automatically non-resident or resident.
If you are UK resident, next ask yourself:
Is my total income from renting out property (in both the UK and overseas) less than £1,000?
If it is, then the property allowance can apply. Not only is there no UK income tax to pay, but there is also no need to register with HMRC or file tax returns (provided you have no other reason to do so). Where property income exceeds £1,000, individuals can choose to deduct their actual rental expenses from their income in the usual way, or choose to deduct the £1,000 property allowance from their income (see below).
Note, the property allowance was only introduced from April 2017 and cannot be used in certain circumstances.
If total income from renting out property is more than £1,000, then move on to:
Have I made a profit for UK tax purposes?
From your rental income, you can deduct certain expenses, e.g. repairs, to determine your overall profit or loss (it is only 'profit' that is taxable in the UK). If you do not have many expenses, you can deduct the £1,000 property allowance instead.
Remember that rental income may show a loss under the local law, but could show a profit under UK rules (perhaps because the local rules permit a deduction for depreciation, which is not an allowable expense in the UK).
If you have made a profit under UK rules, you will need to consider:
Does the remittance basis apply to me?
Your likely 'non-domiciled' status may help you avoid a UK tax charge, as this sometimes allows income that you make outside the UK, and never remit to the UK (that is, bring in to the UK), to be tax-free in the UK (the 'remittance basis of taxation).
If you are not domiciled in the UK and have not remitted the income to the UK, the next question is whether or not your total unremitted foreign income (this includes your overseas rental profit and any other overseas income you have, such as bank interest) is more or less than £2,000. If it is less than £2,000, then the remittance basis applies automatically and there is nothing further to do.
If it is more than £2,000, the remittance basis must be claimed in a tax return and if you wish to claim it, then you usually lose your personal allowance. Unless your unremitted foreign income is more than the personal allowance (£12,500 in 2019/20), this is unlikely to be worthwhile.
If you do not wish to claim the remittance basis or you have remitted the money to the UK, your overseas rental profit will be taxable in the UK. However, you might still avoid a UK tax liability.
Do you have any capacity in your personal allowance?
The personal allowance is currently £12,500 (you can find a list of the personal allowances for earlier tax years on GOV.UK). This is the amount that you are allowed to earn each year without paying any tax. If your overseas rental profit, once you add it to any other income that you have received in the tax year, does not exceed the personal allowance, then there will be no tax to pay on it in the UK (please note however, that strictly, you should still file a tax return to declare the position).
If all else fails, ask:
Can the double tax treaties help?
If the country where the property is located levies a tax charge, then a double tax agreement will usually tell the UK to give credit relief for foreign taxes paid. Depending on the tax rate in the foreign country, this could reduce or even extinguish the UK tax liability.
There is a list of the UK's double taxation agreements on GOV.UK but they are complex documents, so you will probably need a tax adviser to help you understand how they may apply to you.
Example
Anna and Maciej are from Poland. They came to live in the UK in 2015. They have recently bought a house in the UK. They have two small children and Anna works part time around them – all of her taxes are dealt with under the Pay As You Earn (PAYE) system. Maciej is a joiner and works full time under the Construction Industry Scheme (CIS) – he files UK tax returns each year to declare this income. Both pay taxes in the UK at basic rate (20%).
They have a property in their village in Poland which was passed to them by Maciej's family when they got married in 2012. It is mortgage free and in April 2018 they started to let it out to a family friend for 2000 zl a month (about £400). They keep this income in Poland. They have never considered that they might need to declare this income in the UK.
In the UK, for 2018/19, as they are UK tax residents (but although probably still considered non domiciled), there is a potential tax charge on £4,800 between them (£2,400 each).
They have few allowable expenses to offset against the income, but can each use the £1,000 property allowance instead. They can therefore automatically benefit from the remittance basis of taxation (without a 'cost' of their personal allowance) as their profit each, is less than £2,000 (it is £1,400). There is nothing further for them to do here.
For completeness, if their profit was more than £2,000, they should declare the income in the UK and take a credit for any foreign taxes paid to negate the double taxation.
On a very simplified level – assuming the UK tax liability for each of them on the Polish income is £480 (£2,400 @ 20%) and assuming they have paid tax in Poland at a rate of 8.5% (approx. £204), both Anna and Maciej will have a residual liability to settle with HMRC of around £276.
Maciej will have to include the details in his 2018/19 tax return and Anna will have to register for Self Assessment with HMRC and send in a 2018/19 tax return.
We have more information on registering for Self Assessment if you have foreign income on our page Do I have to complete a tax return?.
What if I have rental income from earlier tax years that I haven't told HMRC about?
If you have undeclared overseas property income in the UK from years prior to the 2018/19 tax year, then you need to bring your UK tax affairs up to date as soon as possible.
One way of doing this is to use HMRC's Let Property Campaign – HMRC understand that people are often unaware that they need to disclose such income to HMRC and so this allows individual landlords who let out residential property in the UK or abroad and who have not told HMRC about their rental income, to make a voluntary disclosure.
There is more information on how to come forward and make a voluntary disclosure under this campaign on GOV.UK.
There are only so many years that HMRC can ask you to pay back-taxes for in situations like this. You have to self-assess your behaviour to work out the number of years that apply to you (this will also help you to work out any penalty you have to pay if there are some taxes that you owe to HMRC).
If you have a 'reasonable excuse' for not notifying HMRC of your overseas rental income then you only need to provide information going back four years and there should be no penalties due. On one view, a migrant trying to grapple with alien tax rules and genuinely, but incorrectly, believing that their income was only taxable in their home country could have a reasonable excuse.
Note that if you have failed to notify HMRC of a tax liability but this was not deliberate and you don't have a reasonable excuse then the GOV.UK guidance suggests that you need to provide 20 years' worth of information. We think this is an incorrect number of years, as the law seems to say that in these circumstances, provided you have not been 'negligent', years prior to 2009/10 cannot be assessed.
Once you have notified HMRC that you have undisclosed income, you will have three months to calculate and pay the tax, interest and penalties that you owe.
You can find more information about the penalty position for undeclared offshore income (which can be very complex) on our penalties page.
If you have other overseas income which you have not declared to HMRC, then it may be more appropriate for you to use the Worldwide Disclosure Facility.
If you are not sure whether to use the Let Property Campaign or the Worldwide Disclosure Facility, you should contact HMRC first, to double-check.
Getting help
UK tax is complicated and when there are international complexities – even more so. Our advice is therefore, to consider engaging a professional tax adviser, particularly if you have been receiving undeclared overseas income for a number of years.
You can find one who specialises in expatriate or international personal tax matters by using the Chartered Institute of Taxation's 'find a technician' tool or if you are on a low income, by getting in touch with one of the tax charities.
The tax charities, Tax Aid (for those aged under 60) and Tax Help for Older People (for those aged 60 and over) can provide free advice and assistance with undeclared income issues to individuals on incomes of £20,000 a year or less.
You should bear in mind that if you have claimed tax credits, universal credit or another welfare benefit for any of the tax years for which you have under-declared income, your previous awards could be affected if your taxable income figure is higher than the amount you declared at the time. You should seek further advice from a welfare rights adviser (for example at Citizens Advice).
(11-10-2019)
Contact: Meredith McCammond (please use form at Contact Us) or follow us on Twitter: @LITRGNews