Any questions? I have almost finished repaying my student loan – how do I avoid overpaying?
⚠️ This is a news story and may not be up to date. You can find the date it was published under the title. Our Tax Guides feature the latest up-to-date tax information and guidance.
Any questions? I have almost finished repaying my student loan – how do I avoid overpaying?
Published on 15 October 2019
We regularly receive queries via our websites. We do not give advice, but we try to signpost to sources of further information and support. Some of the replies might be useful to others, so occasionally we will post them anonymously as 'question and answer' news items. We have received a question recently from a student loan borrower who has almost finished repaying their student loan.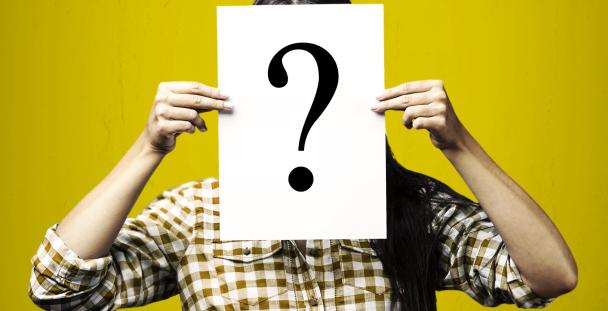 Please note – this is posted as a 'news' item, which means the information and links are not reviewed and updated. You should not rely on it without checking the full facts of your case with the Student Loans Company or a tax adviser.
Question:
I have almost finished repaying my Plan 1 student loan. I have read in the media that borrowers can find themselves overpaying their loans which obviously I am keen to avoid. What can I do to prevent this from happening?
Answer:
We understand that this can be a common issue and one which both borrowers and the Student Loans Company (SLC) want to prevent. Unless you are working abroad, you will repay your student loan(s) through the tax system whether you pay through Pay As You Earn (PAYE) or through Self Assessment. Overpayments can occur towards the end of repaying the loan because of timing differences in sharing information between HMRC, who are collecting the loan repayments, and the SLC who administer the loans. However, HMRC and the SLC are working towards more frequent data sharing which hopefully should reduce this problem happening in the future. Tax Guide for Students explains how student loan repayments are calculated and how the repayments are made through the tax system.
In the meantime, if you are coming to the end of repaying your student loan then there are some actions you can do to prevent overpayments from happening.
When you are about two years from fully repaying your student loan(s) you can contact the SLC and ask to stop repaying your loans through PAYE and instead move to making repayments directly to the SLC through monthly direct debits. We understand that only a third of borrowers opt for direct debits and the SLC are keen to encourage more borrowers to do so as it should prevent overpayments.
Ensure that the SLC has up-to-date contact details so that they can contact you if need be. The SLC should monitor borrowers' accounts with a view to identifying when you are getting close to full repayment. If you are nearing the end of your repayments then they will contact you to offer to switch you to direct debit repayments.
You will need to be aware that if you have fluctuating earnings, for example you work overtime or receive bonuses, then it may be difficult for the SLC to determine when you might be nearing full repayment. You may want to contact the SLC to ask to be moved to a direct debit repayment plan.
If you do move to direct debit repayments then there are a few points to be aware of:
Failure to keep up with direct debit repayments will mean that you will be moved back to repayments through the PAYE tax system.
When changing your job, you should be asked to complete a new starter checklist which will ask you if you are repaying your student loans. On question 11 make sure you state that you are repaying your student loan directly to the SLC by direct debit otherwise HMRC will start deducting repayments through PAYE – so you will end up paying twice and overpayments will occur.
If you have already overpaid then you should contact the SLC as soon as possible and ensure they have your correct bank details. But be wary of any phishing emails or phone calls from fraudsters pretending to be the SLC!
For more information on repaying student loans see our see the Student loans section in Tax Guide for Students.
(15-10-2019)
Contact: Claire Thackaberry (please use form at Contact Us) or follow us on Twitter: @litrgnews