Help stamp out expensive call connection services
⚠️ This is a news story and may not be up to date. You can find the date it was published under the title. Our Tax Guides feature the latest up-to-date tax information and guidance.
Help stamp out expensive call connection services
Published on 29 November 2019
HMRC's direct dial phone numbers normally begin with 0300. For a long time, commercial businesses have been taking advantage of people not really knowing this, let alone the exact number they need – but hopefully not for much longer!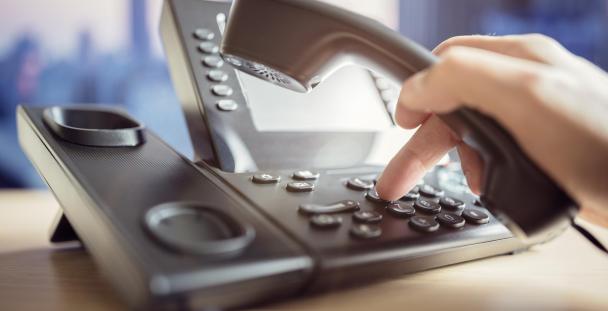 ©shutterstock/Brian A Jackson
Call connection services (or Information, Connection and Signposting Services) are offered by commercial businesses operating premium rate phone numbers that connect people to popular customer helplines – including those at HMRC.
In January 2019, call connection services operating on 084 numbers became subject to greater regulation (in addition to those operating on 087 and 09 numbers). From December 2019, all call connection services, regardless of the number range they use, will also fall under the Phone-paid Services Authority (PSA) new special conditions.
In summary, the new special conditions will mean that consumers must be provided with improved information about call connection services, both in search results and on service websites, to make it clearer that they are operated by third parties and that the calls may be more expensive than directly calling the desired organisation.
The new special conditions can be found on the PSA website. They are being enforced by the PSA. If you see a call connection service not following them, for example by not clearly declaring the true nature of the service or by implying it is connected with the actual organisation, please tell the PSA so that enforcement action can be taken.
What do I do if I have been charged for using a call connection service?
If you have actually been caught out by a call connection service, we tell you what you should do in our news article: 'Any questions? I've been caught out by a call connection service – is there any way I can get my money back?'
How do I contact HMRC direct?
HMRC's main helpline numbers are listed on GOV.UK. Most have a speech recognition system in place that interprets what you say in order to channel you to the appropriate help.
The majority of HMRC helplines are 0300 or 0345 numbers – you will pay the same amount as a landline call to a 01 or 02 number and the price is the same for calls from mobiles. 0300 and 0345 numbers are generally included in any discount schemes or inclusive call minutes that you may have with landline or mobile phone operators (though you will need to check this with your phone provider).
Some people seem to have trouble using the voice recognition system and getting through to HMRC, so you may find our hints and tips on contacting HMRC useful.
(02-12-2019)
Contact: Meredith McCammond (please use form at Contact Us) or follow us on Twitter: @litrgnews