Paper tax returns – check HMRC's calculation!
⚠️ This is a news story and may not be up to date. You can find the date it was published under the title. Our Tax Guides feature the latest up-to-date tax information and guidance.
Paper tax returns – check HMRC's calculation!
Published on 11 December 2019
The normal deadline for sending in paper Self Assessment tax returns for the year to 5 April 2019 (the 2018/19 tax year) was 31 October 2019. We have recently heard of several cases where HMRC have put the wrong figures into their computer system from the paper return. This article explains why you should check your tax calculation carefully.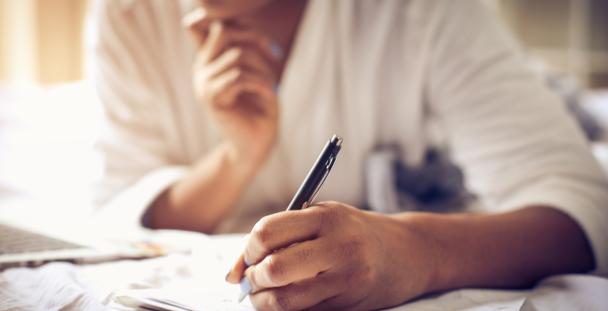 ©shutterstock/Mladen Zivkovic
When you send in a paper tax return, HMRC scans it to save an electronic copy. However, we understand that the figures from it are then entered into HMRC's computer system manually. This means that there is a chance for human error to creep in – for example, the person putting in the figures might mistype some numbers or miss some off altogether.
We suggest that you check carefully that yours has been done right.
What should I do when I receive my HMRC tax calculation?
When your tax return has been processed by HMRC, they will send you a tax calculation showing how much tax they think you owe or are due back for 2018/19.
This should:
list all the income from your tax return
take some allowances from your income to arrive at the amount of income you have to pay tax on
show how your tax has been worked out, and
take off any deductions you can have from the tax you owe (for example, the so-called marriage allowance, and any tax you have already paid like Pay As You Earn taken off wages or pensions).
Make sure that the figures on your tax calculation are the same as those you put on your tax return. You could check this against the tax return itself, if you kept a copy; or check it against the original documents you used to fill in the return.
What should I do if I think HMRC have made a mistake?
The tax return system is called 'Self Assessment' and so, rather strangely, even if HMRC do the calculation, it is treated as having been made by you and included in your tax return. This means, even more strangely, that if HMRC's calculation is wrong, you could possibly be charged a penalty!
To avoid a penalty for an inaccurate return, you must take 'reasonable care' to get your tax right, including checking any HMRC tax calculation.
If you think the calculation is wrong, you must contact HMRC to tell them, and ask them to correct it.
You will of course be keen to do this if you think HMRC are asking you to pay too much; but equally you must tell them if you think the calculation shows that HMRC are not charging you enough tax or if they are trying to give you a tax refund that you do not think you are owed.
Keep a copy of any letter you send to them about it, or keep a note of any telephone call you make (including the date, time, what you said and what HMRC said).
What if I haven't yet sent in my 2018/19 tax return?
If your 2018/19 tax return was issued to you on or before 31 July 2019, the deadline for submitting a paper form was 31 October 2019. If you have missed this deadline, it is best not to send in a paper return now, otherwise you will get a £100 late filing penalty.
First, check you still need to do a tax return. If you no longer meet the criteria for being in Self Assessment, HMRC may agree to cancel the return.
If you do still need to submit a 2018/19 tax return, you have until 31 January 2020 to submit one online. You can do this using HMRC's system, or using software that you buy from a third party. If you have not used the online system before, you will need to allow time to register before you can use it. It can take 7-10 working days to get an activation code in the post (21 working days if you're abroad).
(11-12-2019)
Contact: Kelly Sizer (please use form at Contact Us) or follow us on Twitter: @litrgnews