Department for Work and Pensions: stronger nudge to pensions guidance
Department for Work and Pensions: stronger nudge to pensions guidance
Published on 22 July 2021
LITRG welcomes the opportunity to respond to the DWP's consultation on giving individuals a stronger nudge towards getting guidance when taking pension decisions.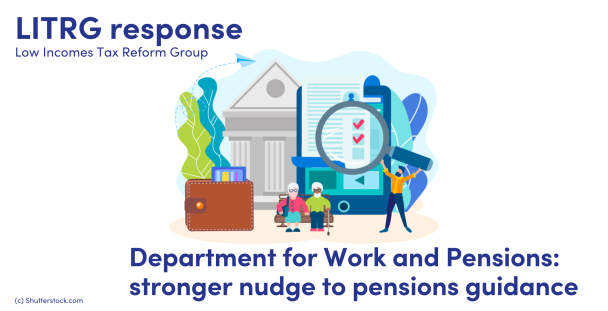 Reiterating points from our similar recent submission to the Financial Conduct Authority, we stress the importance of understanding tax and welfare benefits impacts of pensions decisions.
The full response can be found here.
Contact: Kelly Sizer (click here to Contact Us)
(22/07/21)