Draft regulations: Tax conditionality for the hidden economy
Draft regulations: Tax conditionality for the hidden economy
Published on 17 November 2021
LITRG has provided comment on the draft regulations for the new tax checks which are to apply in England and Wales from 4 April 2022 for certain licence holders, including taxi drivers and scrap metal dealers.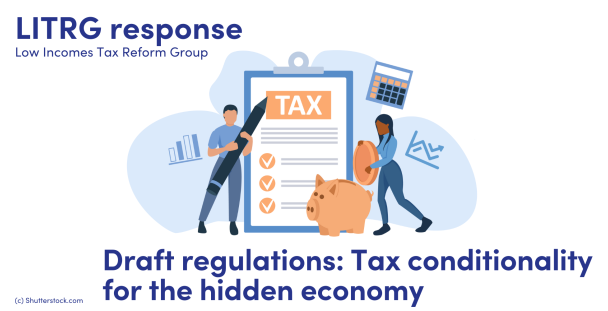 We urge that the regulations are clearer about what information is to be provided to first-time licence applicants, as well as for the guidance to be clear about the non-digital ways to carry out the tax check.
The consultation can be read here.
The response can be found here.
Contact: Tom Henderson (click here to Contact Us)
(17/11/21)