House of Lords Committee – Basis Period Reform
House of Lords Committee – Basis Period Reform
Published on 16 December 2021
In October 2021, LITRG submitted evidence to the House of Lords Economic Affairs Committee Finance Bill Inquiry.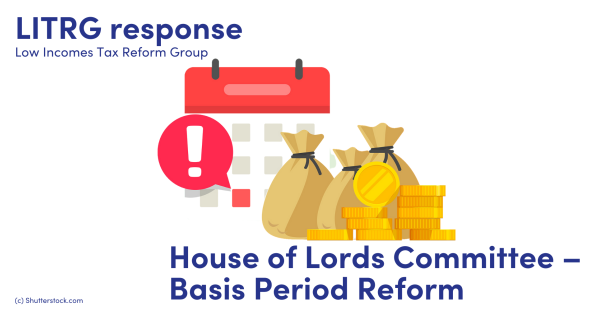 Valdwel / Shutterstock.com
Our evidence reflects our experience of assisting self-employed individuals and micro-businesses with at most modest incomes. For these businesses, reform of basis periods offers some potential simplification. However, there is a risk that complexity, and therefore costs of tax compliance and possibility of errors, are increased for those who choose an alternative accounting date, which may be for commercial reasons.
Our full submission can be found here.
Contact: Sharron West (click here to Contact Us)
First published: 16/12/21