Progress with Making Tax Digital (MTD) inquiry
Progress with Making Tax Digital (MTD) inquiry
Published on 28 June 2023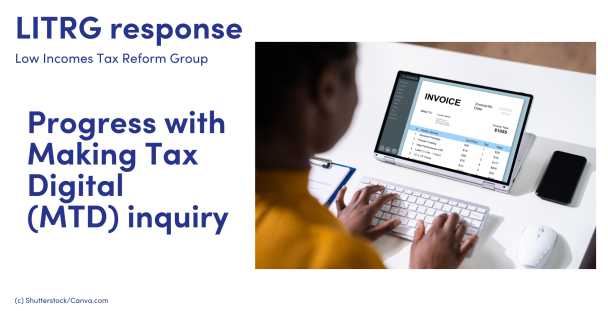 The House of Commons' Public Accounts Committee is currently carrying out an inquiry into the progress of HMRC's flagship transformation programme, 'Making Tax Digital' (MTD). The inquiry is particularly focused on the original vision of MTD, progress made on the project up to December 2022 when both the delay to implementation and the reduction in scope of the programme were announced, and also the likelihood of progress in light of the re-phasing of the project announced in December 2022.
We have submitted evidence to the inquiry and in it we have:
challenged the effectiveness of some of the apparent benefits of MTD for those on the lowest incomes,

highlighted the need to design in a strong support model for unrepresented taxpayers as the programme moves forward,

urged consideration of key issues such as mandation threshold, provision of free software and need for quarterly updates as part of HMRC's review of MTD for those with annual turnover below £30,000, and

warned of the practical issues that need to be overcome between now and April 2026 such as allowing time for comprehensive testing.
Our full submission can be read here
Contact: Sharron West (click here to Contact Us)
First published: 28/06/23