Here we provide some annotated tax forms and a breakdown of an example payslip.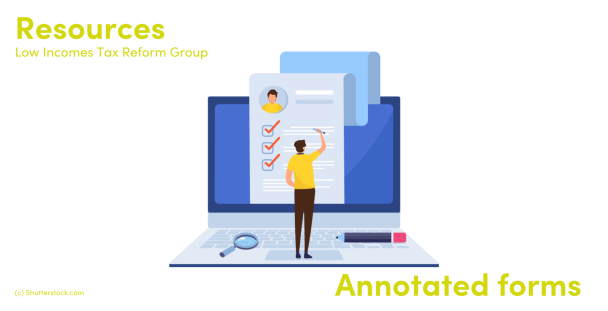 Form R40: Claim for repayment of tax deducted from savings and investments
Trying to fill out an R40 to claim back tax deducted from savings and investments (including PPI payouts)? We provide an annotated example to help illustrate how to complete the form.
Pay As You Earn (PAYE) form: starter checklist
Are you starting a new job and do not have a form P45 or need to tell your new employer about your student loan position? Here we provide three annotated examples to illustrate how you should complete a starter checklist.
Form P87: Claim for tax relief for expenses of employment
Have you paid expenses related to your employment? You may be able to claim tax relief. We provide an example, showing you how to complete form P87, which you can use to claim tax relief on employment expenses.
Not sure what your payslip should look like and what information it should hold? We provide you with an example and breakdown of a typical payslip.